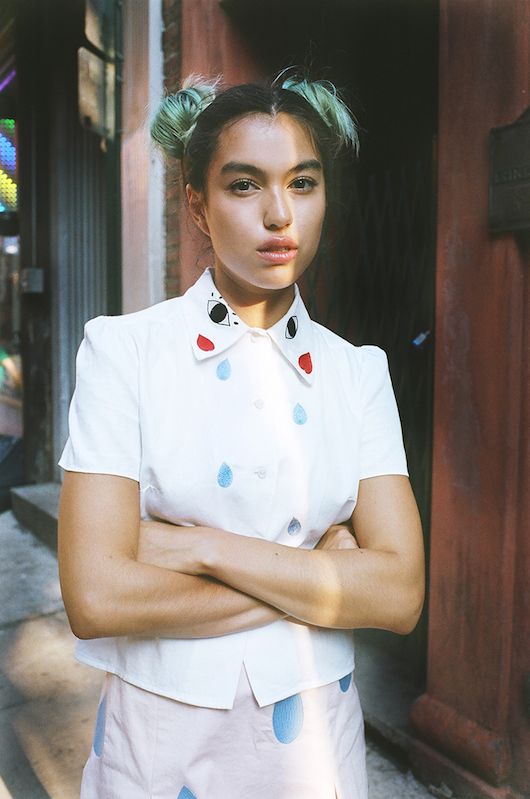 One of my favorite bloggers and ultimate style crush,
Hannah Kristina Metz
, recently debuted her
first collection
. She's already been a lady of many "hats" as the saying goes--running a vintage shop and designing retro lingerie, but she's really outdone herself with her latest project. The nine piece collection toes the line between modern art and wearable fashion with large hand-embroidered tears and eyes. It's inspired by her favorite literary star-crossed lovers--Tristan and Iseult. It's a delightful collection and I can't wait to see what she's whipped up for fall!