Unique Vintage challenged me and a few other bloggers to take one dress and style it our own way. I decided to play a little with layering and textures and finished it off with a few pops of red to keep it from being too monotone. And as the name of this post might imply--this dress is the best dress for twirling! Even if you're just walking it ripples so prettily and catches the slightest breeze, while the longer length means you don't have to worry about a "Marilyn" moment.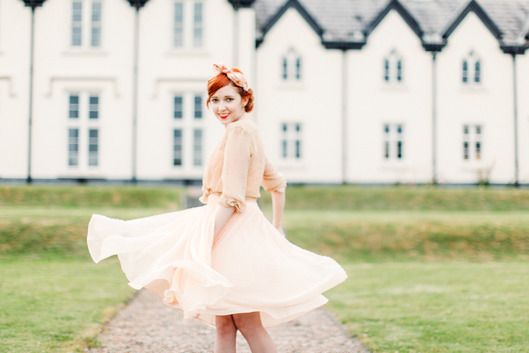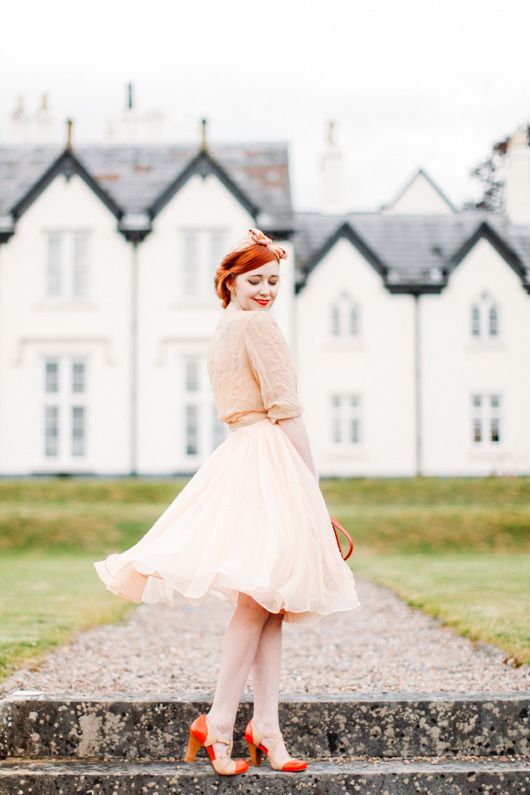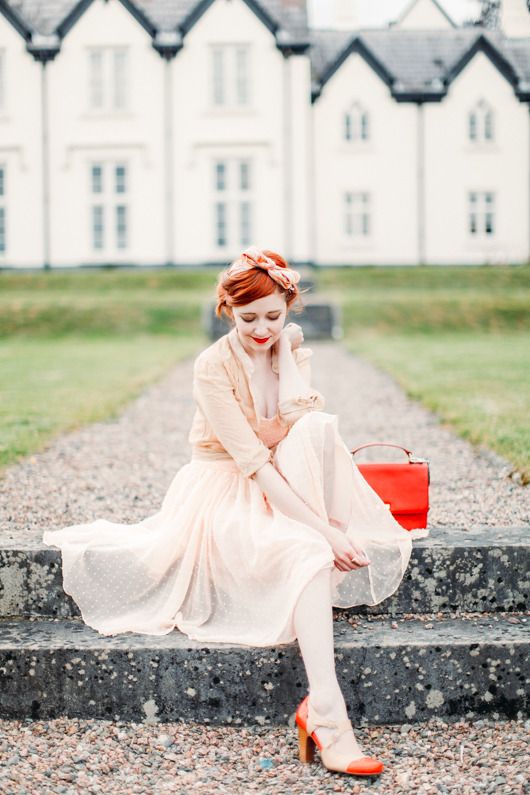 Outfit details:
vintage scarf
Family Affairs blouse (old)
J Crew purse (old)
P.S. Tutorial for
this hairstyle here
.
All photographs are self portraits taken by myself.