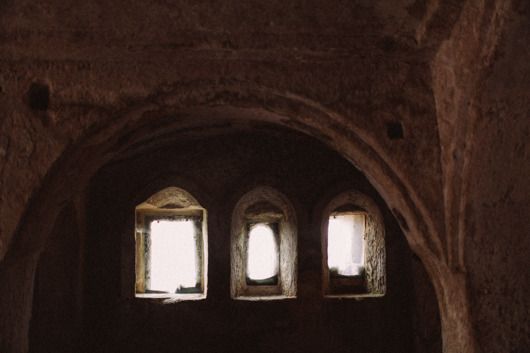 See:
-My favorite views of the city were from
Convent of Saint Agostino
and
Casa Grotta di Vico Solitario
.
-The old cave dwellings; there are some you can tour in the Sassi and more you can see by hiking across the ravine.
-Neolithic village and church at the bottom of the ravine.
-My number one piece of advice for Matera is just to take it easy and wander the city; the alleys and colorful doors are nearly as beautiful as the churches and historic buildings.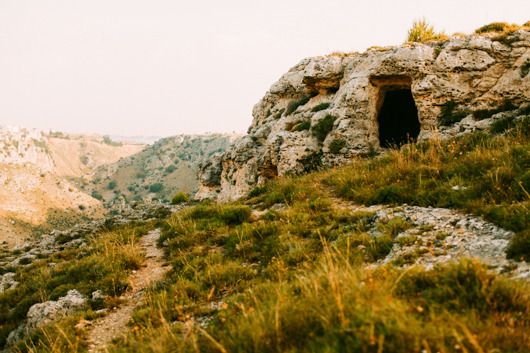 Pack:
-Good walking shoes; the city streets and sidewalks are all built from stone smoothed down over the years, so pack shoes with good traction to avoid slipping.
-Sunscreen; if you're walking around in the middle of the day there isn't much shade so bring sunscreen or a hat.
-Hiking clothes; I regret not bringing any proper hiking gear because there is a nice walk down the ravine alongside Matera and up to the caves on the other side. In sandals I only got as far as the bottom of the ravine and that was tricky enough!
Eat:
-Matera is known for its bread so they have excellent pizzas, our favorite restaurant was
Oi Mari
which had a huge selection of pizzas including some with unique toppings like a french fries and hot dog pizza I ordered on accident! Bonus: it's a cave if you dine inside, although it's hard to resist the patio seating on a nice evening.
-While you're sampling all the pizzerias in the city look for pizza with burnt grain flour, once a trademark of the peasants of the area it's now a speciality that gives the pizzas a different color and richer taste. Trust me it was good--so good I never got decent pictures of our food because we were busy woofing it down!
-
Stone Age Caffe
was another of our favorite spots; a small cafe off one of the side streets of the Sassi that serves delicious snacks like bruschetta and waffles with Nutella all made fresh when you order.
-Another speciality of the Puglia area to try is "orecchiette" or ear-shaped pasta, seasoned with turnip heads and cabbage; it wasn't my favorite, but still worth trying.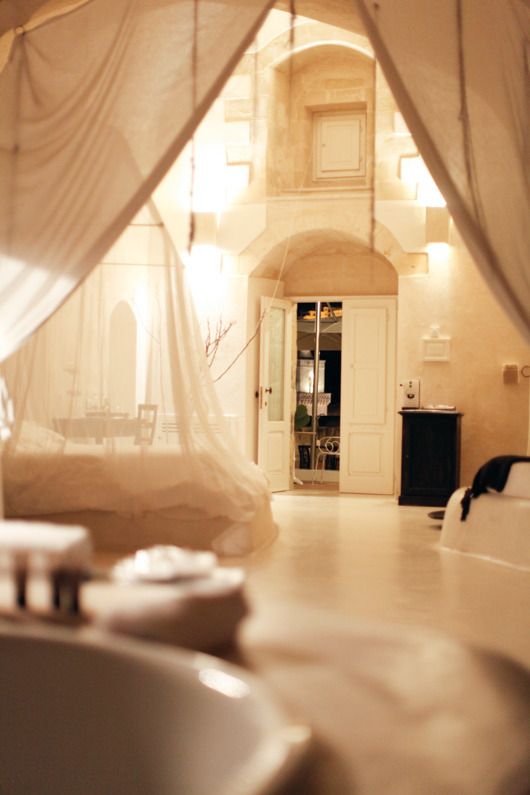 Stay:
My opinion here is biased because we only stayed in one hotel, but Hotel Sant Angelo was amazing. We stayed in a cave suite which was such a unique experience and always pleasantly cool to come back to after a long day walking in the sun. We also liked the location which was right in the center of the Sassi; great views and easy walking distance for everything we wanted to see and do. Even if you don't choose that hotel when visiting Matera, I still highly recommend staying in a cave; several hotels offer this option.