A challenge to myself about "ground-breaking florals"...
Meryl Streep's line, "florals, for spring...groundbreaking" from The Devil Wears Prada will live in history. It's so true that every spring and summer a load of floral prints come out and nothing feels very fresh. But I wondered if it was possible to do a more exciting floral dress, something that was different (even if not ground-breaking). I tried to play with dimension and make something new--or rather customize an existing dress in my closet into something of my own vision with flowers. I chose poppies and pansies and arranged them on three different layers of the tulle on my skirt and blouse. I wanted the movement of the flowers to feel almost organic, like petals floating down a stream, and I liked the way they looked under the top few layers of tulle--the colors and shapes becoming softer and more faded. So, with the documentary
Dior and Me
playing in the background for inspiration, I started stitching away--Thomas snapped a few pictures with my grumpy concentration face and even a little video (I'm posting it on
Instagram
shortly). I really enjoyed the process and it makes me want to use some of my leftover flowers adding this detail to other tulle skirts in my closet.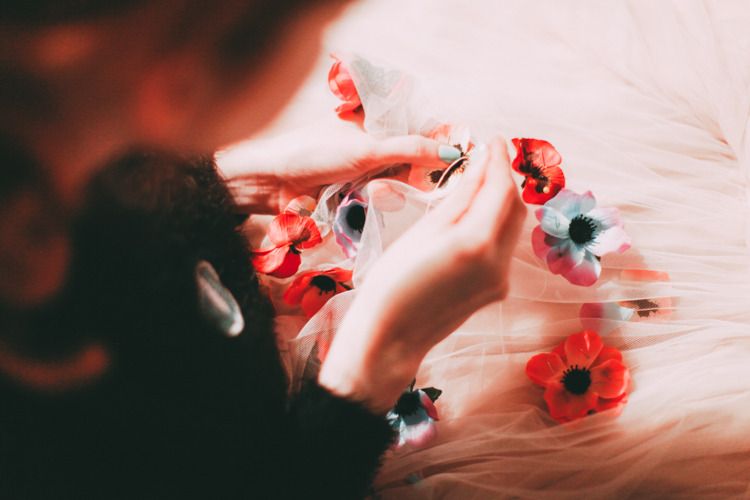 *outdoor photographs by me, indoor shots by Thomas*