Put on your walking shoes because we're going to take a stroll through quaint Glaslough. Thomas and I visited this sweet village earlier this summer and were eager to see how it looked in autumn. It's just over the border from us and is basically everything an American would imagine a cute Irish village to look like (except perhaps
A Quiet Man
-style thatch roof cottage!). The name Glaslough means "calm or green lake" and the name still fits--the town is calm, very green, and of course boasts a lake. We photographed today's tour for
Hello Holiday
so go check out
their Instagram
as well for more pictures & stories that I'm not sharing here.
One of my favorite autumn (and winter) activities is antique shopping, it's so nice to escape inside to warm up and explore rows and rows of treasures on a brisk day! Glaslough doesn't disappoint in this area either.
Castleview Antiques
had a fun selection of antique light fixtures and a sweet constellation globe--all sadly out of our budget but fun to look at.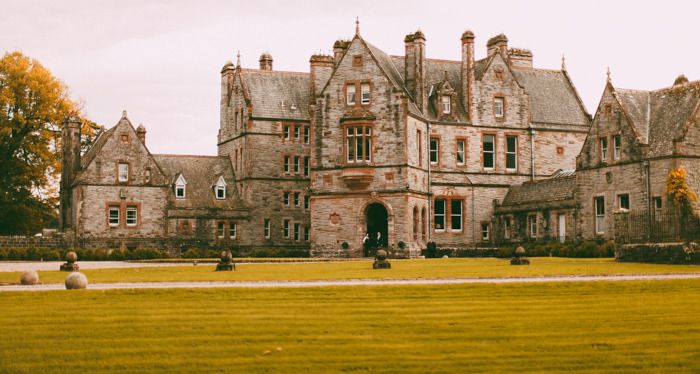 As the name of the antique shop might imply there is a castle here, a pretty spectular one actually: Castle Leslie. It's a very popular venue for weddings and you can't really tour the castle (unless you're part of a wedding party) but the grounds around are open to the public and make for a lovely walk.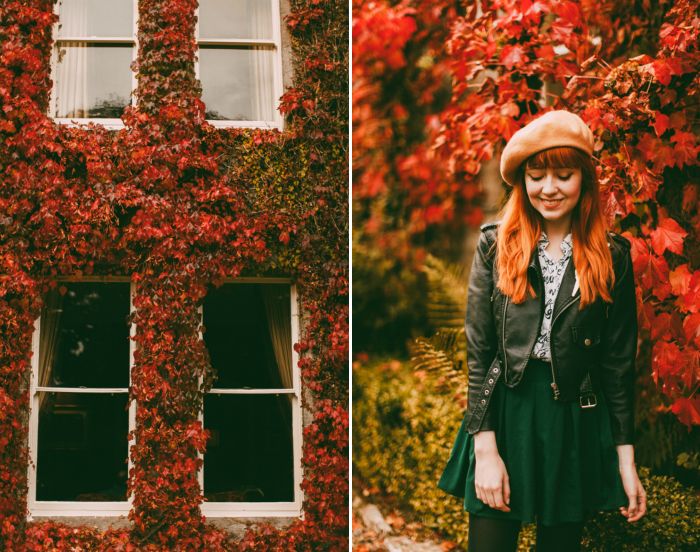 This beautiful vine covered building is the Lodge of Castle Leslie. There are rooms available to stay here and two restaurants, so even if you're only visiting for the day you can pop in here and enjoy some traditional homecooking and Guiness at the bar.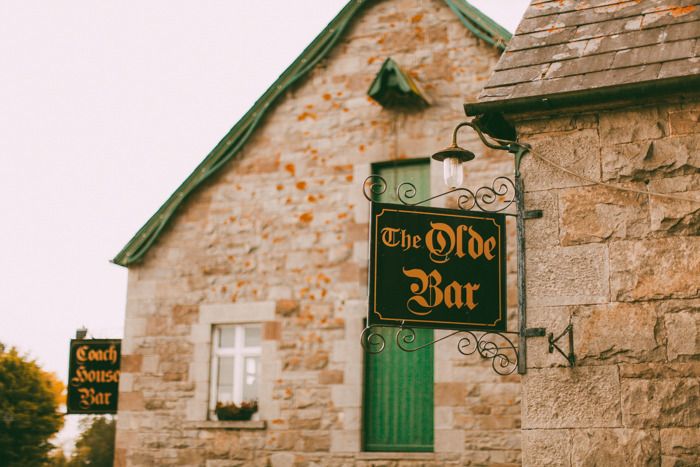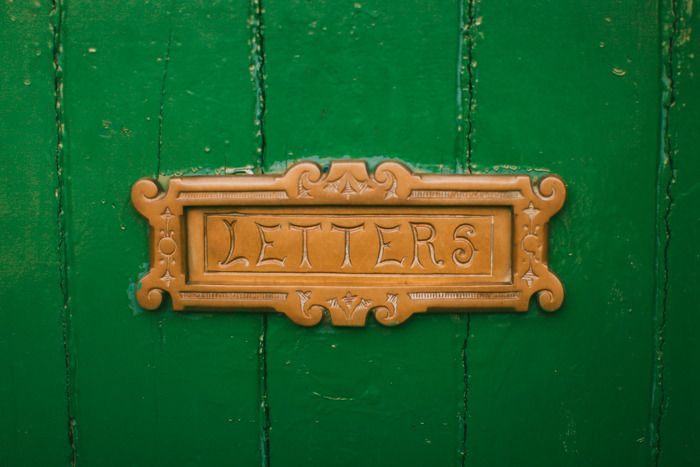 One of my favorite things about Glaslough isn't a particular shop or building, but just how picturesque and well-maintained the whole village is. I love the bright green trim on buildings and ornate fixtures throughout. They even transformed this old telephone booth into a quirky information booth.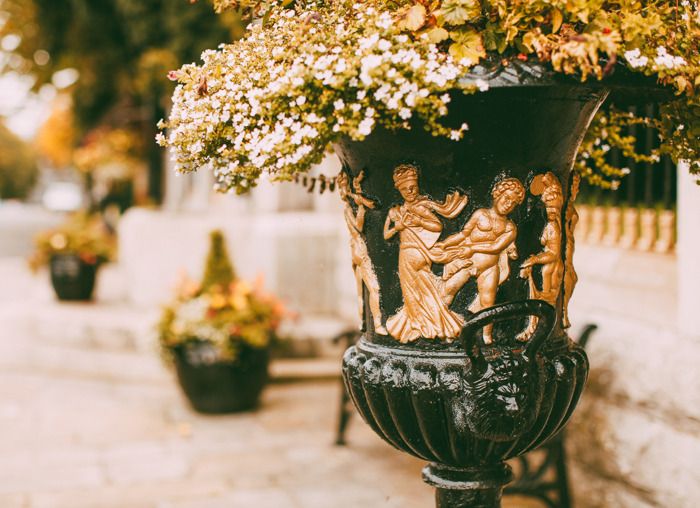 *pictures by Thomas*
Find more pictures and spots around Glaslough that I didn't share here on
Hello Holiday's Instagram today
--I'm taking it over!