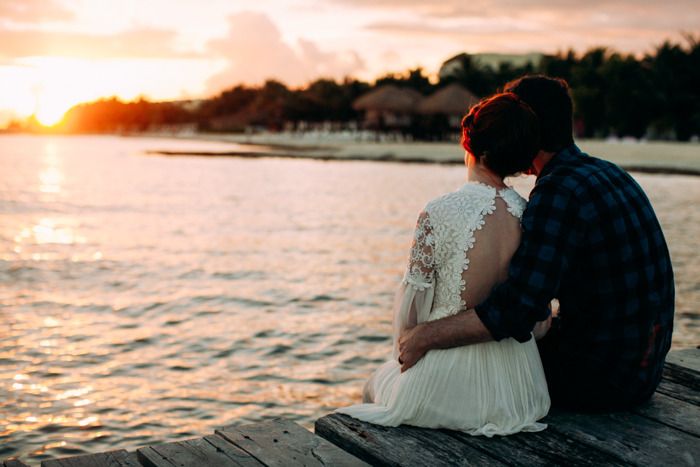 Our visit to Mexico has been incredibly surreal and lovely (as you probably noticed in my other sunshine and smiled filled posts!) thanks to our incredible hosts at
Karisma Hotels
. A few months ago we were invited to visit the Riviera Maya and stay at the
El Dorado Maroma
--after a little digging to make sure this wasn't a practical joke, we happily accepted the offer and started packing our bags! We came to Mexico with passports in our pockets and spirits high and we were not disappointed! It's hard to pick a favorite moment, from Thomas's first experience snorkeling (he loved it) to quiet moments walking along the beach or the brilliant day spent exploring the ruins in Tulum and learning some of the local history. In addition to our off-site adventures we were truly spoiled at the resort; Karisma specializes in all inclusive gourmet resorts. Which means excellent service, delicious meals often cooked fresh in front of you, and as many frozen drinks as your heart desires (served in a swim-up bar or even seaside at your cabana) all included in the price of your room, so you never have to worry about your bill adding up while you're on vacation enjoying yourself. Everyone at the resort seemed to have a smile on their face, from the guests lounging poolside or playing a bit of volleyball on the beach, to the staff who always greeted you with a friendly "hola" and seemed to anticipate your desires before you had a chance to dream them up. Our favorite meal was a private dinner our last night on the beach; it was absolutely dreamy to eat under the stars with a warm breeze and the sounds of the ocean nearby. Going back to Northern Ireland will definitely be a cold dose of reality, but perhaps a bit sweeter with this incredible holiday to soften the blow of winter--and we'll be spending Christmas with my parents in the States so reality is still temporarily postponed...
Also my favorite souvenir to collect: champagne or wine bottle corks!
I love when people have collections, but I've always failed at finding something to collect that felt significant to me while still being small, affordable, and easy to move/throw in a suitcase. Corks (or bottle caps) though are perfect! They are memories from good experiences and meals or drinks together in new countries. They don't cost more than the bottle you were already drinking and won't add much weight or take up extra space in your luggage. You can mark the date on the bottom or just depend on your memory to keep each unique cork straight! Eventually we'll have a whole what-not shelf full of corks that represent shared travels, clinked glasses, and good times...Like our cork from Mexico that popped off a bottle of Moet to hit the ceiling and disappear into our bubble bath and couldn't be found among the bubbles for several minutes!