While in Mexico we're staying at a
Karisma hotel
--our room is stunning but it can't quite compete with the new over-the-sea bungalows they're building. We had a chance to briefly enjoy one of the nearly finished bungalows and it is a sight to behold! The whole bungalow is round with a palm thatch roof and the interior is cleverly designed to hold a bed, eating area, and jacuzzi (as well as outdoor shower, pool, and sunning area!). It felt incredibly spacious, but apparently this is only the first model and the others will be even larger. My favorite detail is the glass windows in the floor that let you see the water beneath your feet; they even have lights around them so the sea is lit up at night.
Karisma Hotels
are truly an experience since it's an all-inclusive gourmet hotel; meaning the price of your room includes all of your meals and drinks while you stay. It really takes the guesswork out of your holiday budget so you don't need to stress over every frozen treat you indulge in! They have hotels in Mexico that are only for couples as well as family friendly ones. Our favorite spot was definitely these bungalows and I'm already dreaming of when we can get back inside one!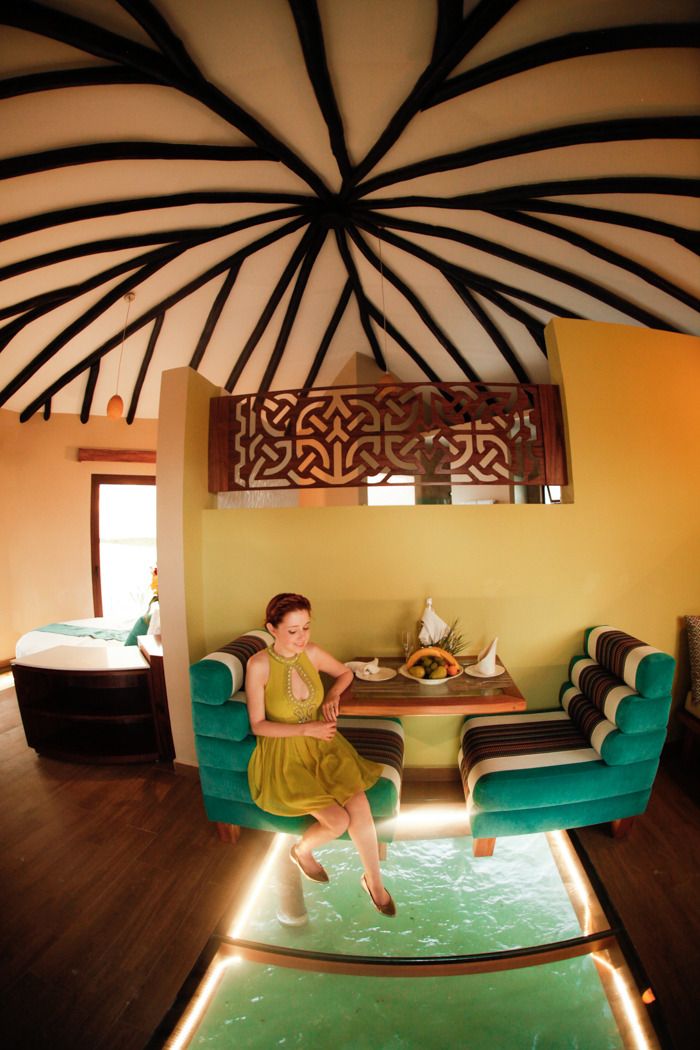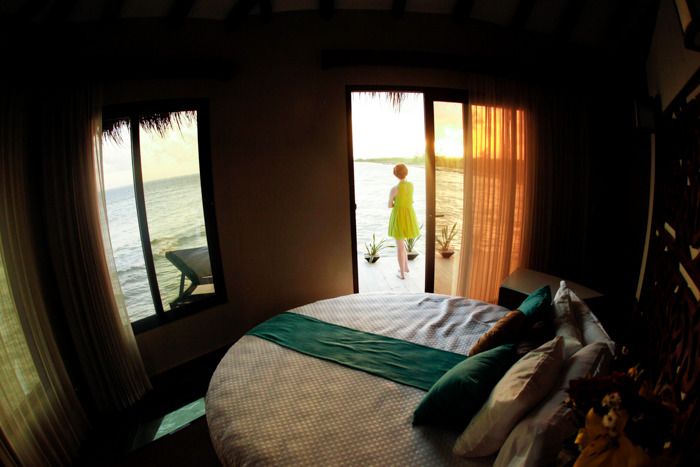 It's our first visit to Mexico for both Thomas and myself, but it has reminded me a lot of my Christmas vacations during college when my family lived in Hawaii and I'd fly home to them in Honolulu. Just sunny skies, beautiful beaches, bright clothing, and tropical flowers. It's a different country, but in a really lovely way it feels familiar and nostalgic for me. Sometimes I even have a hard time remembering I graduated from high school in Hawaii.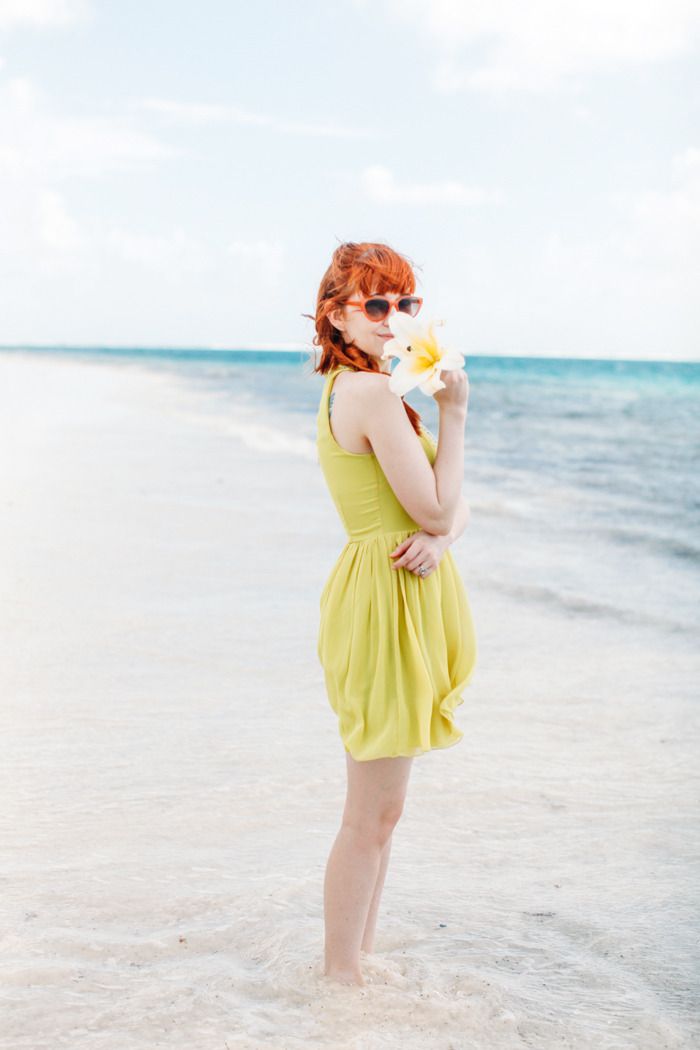 *pictures by Thomas*
Thank you
Karisma Hotels
for the complimentary stay and making our first visit to Mexico so magical. As always, all love of the ocean and opinions in this post are my own.