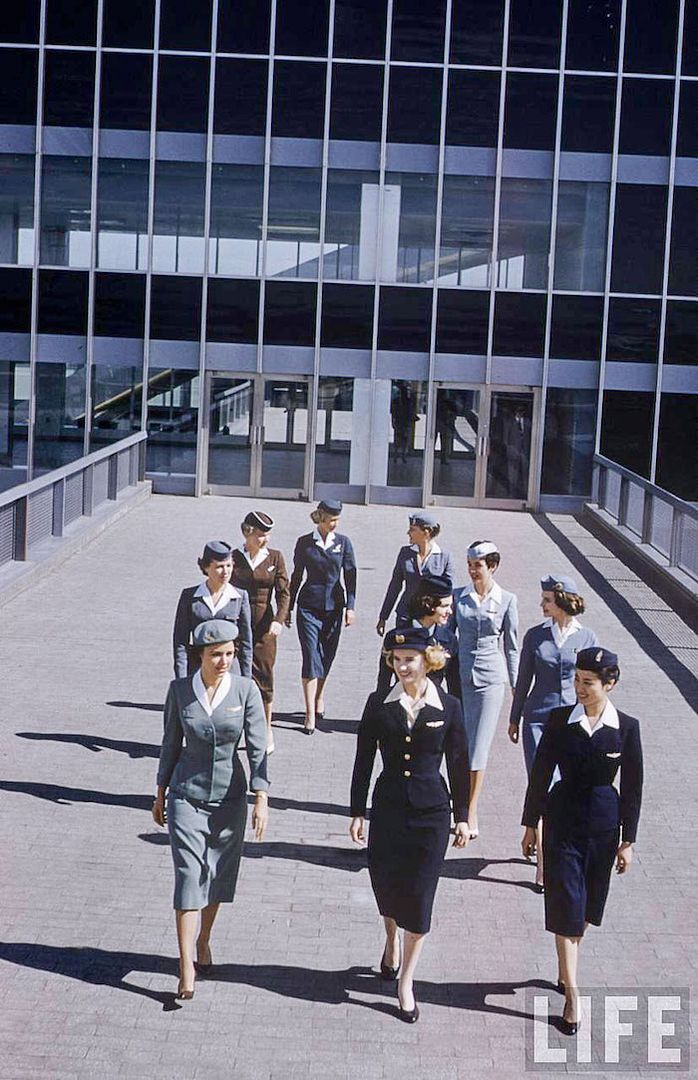 One of my favorite time wasters is to look through vintage photo stories.
I don't glamorize the past--I wouldn't want to live in any previous decade for more reasons than I can briefly list, but I do enjoy vintage fashions and the quirky, sometimes hilarious photo stories that can be found online now. Like
this one about a popular squirrel
that wore clothes or
this series on American teenagers
in the 1940s. My latest discovery is a series on
stewardesses in 1958
. While we might imagine what flight was back then when only a privileged few could afford to travel by plane, most of the article actually focusing on the
making
of a stewardess. Aside from lessons on how to guide a blind person to their seat a lot of focus was put on their appearance (see why I wouldn't want to live back then...). The women had to take classes on makeup application (use sparingly) and their appearance was regulated from the uniform to hair length, posture, and weight, "slimming is part of curriculum at American Airlines' luxurious college for stewardesses near Dallas." The ladies do look glamorous in their sharply tailored uniforms and pristine hair, but I don't want to fall into the trap of mistaking aesthetic appeal for anything more than it is.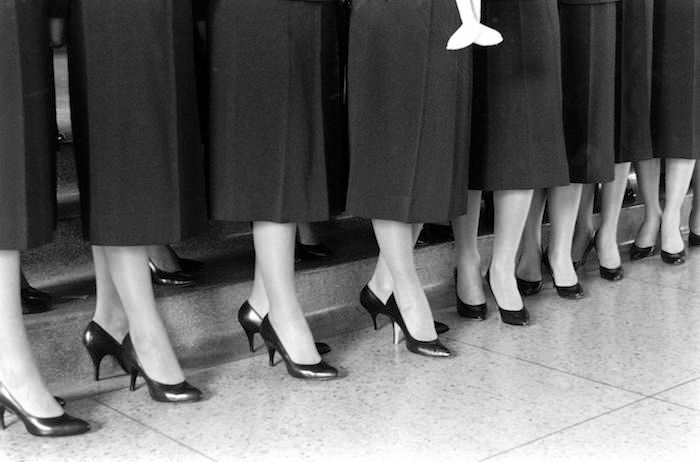 "The first thing a girl does at school is to get to look like a stewardess. She has her hair cut to the company's standards of shortness (it must not come below the collar), takes quick courses in make-up (must be used sparingly) and in posture (walk erect, sit like a lady)."
"Course in slimming is part of curriculum at American Airlines' luxurious college for stewardesses near Dallas. Here trainees roll away excess hippage."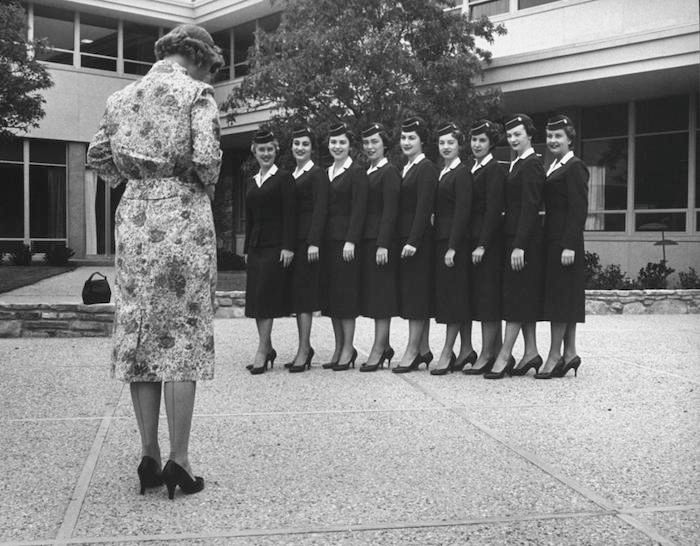 "U.S. airlines employ 8,200 stewardesses. The positions are so eagerly sought that only three to five of every hundred girls who apply to major airlines are taken. To qualify, a girl should be between 21 and 26 years old, unmarried, reasonably pretty and slender, especially around the hips, which will be at eye level for the passengers. She should have been to high school, be poised and tactful, have a good disposition and a pleasant speaking voice."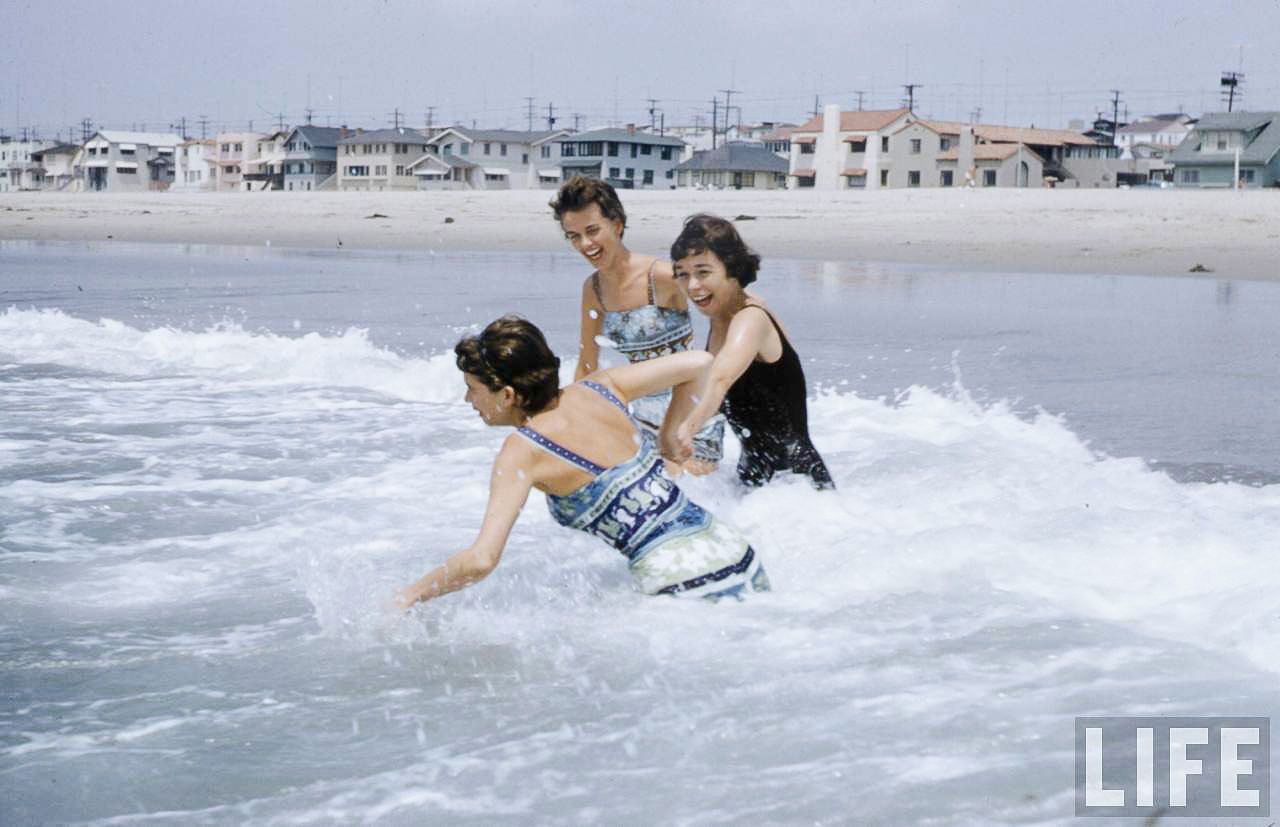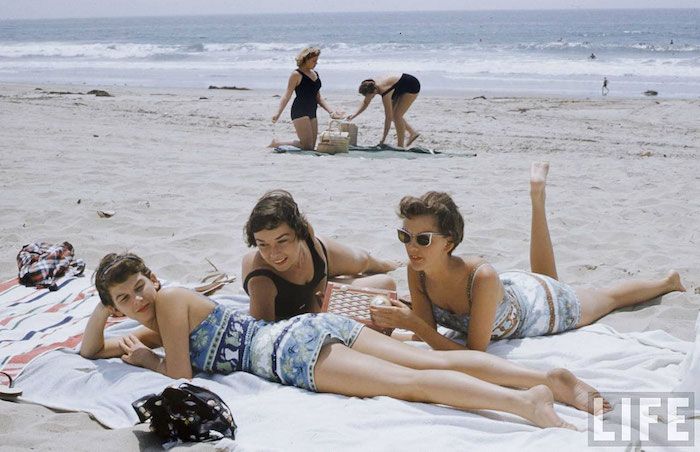 "Cavorting in California between flights, United stewardesses Dorothy Jordan, Jill Weinhart and Barbara Scherer splash in the surf at Hermosa Beach."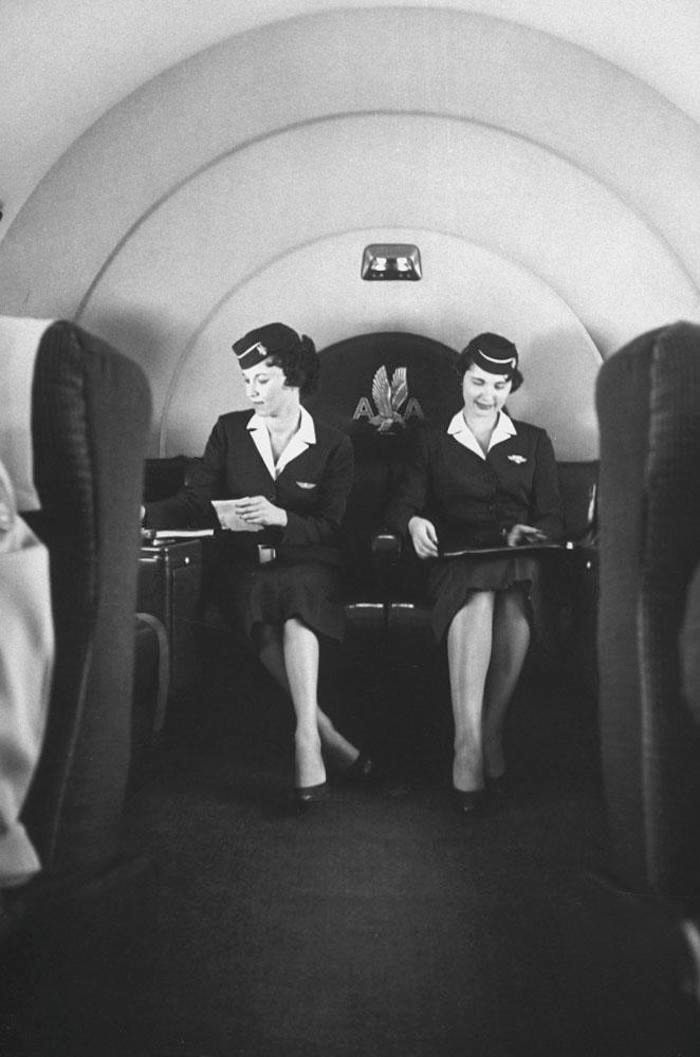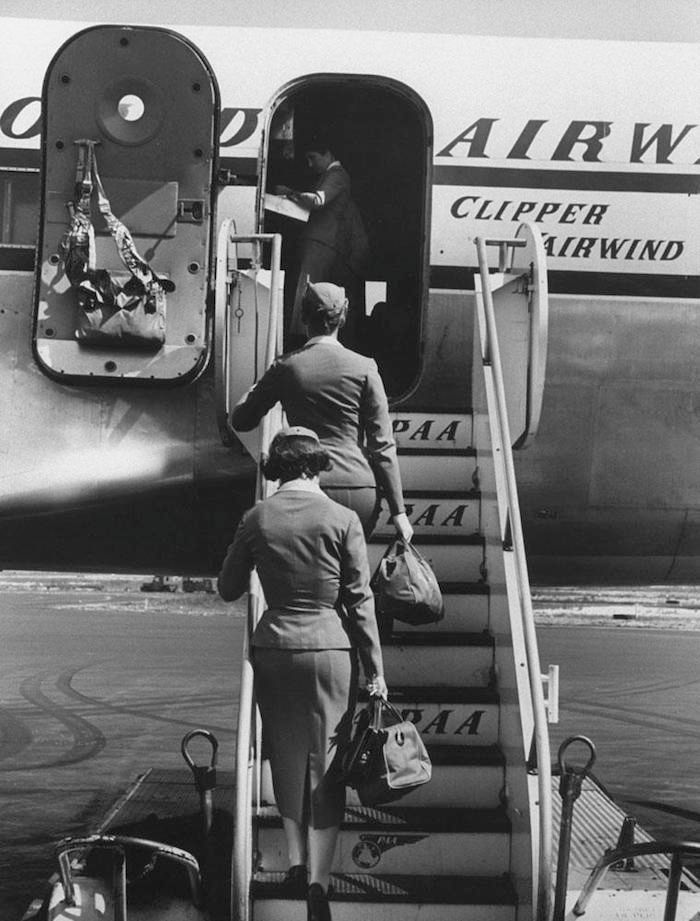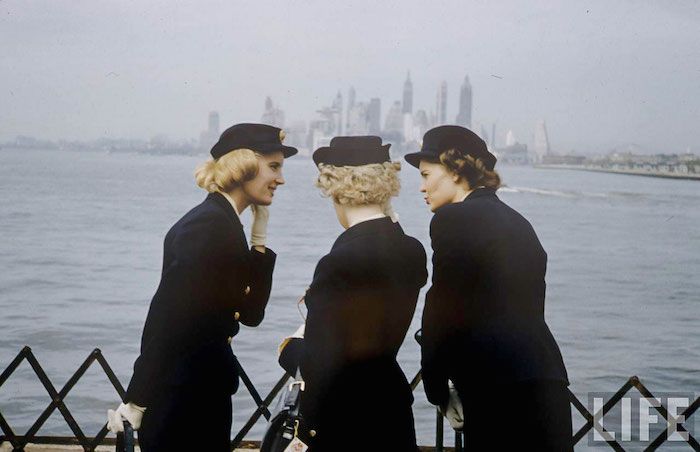 photography by Peter Stackpole for LIFE magazine, 1958.
read the article here