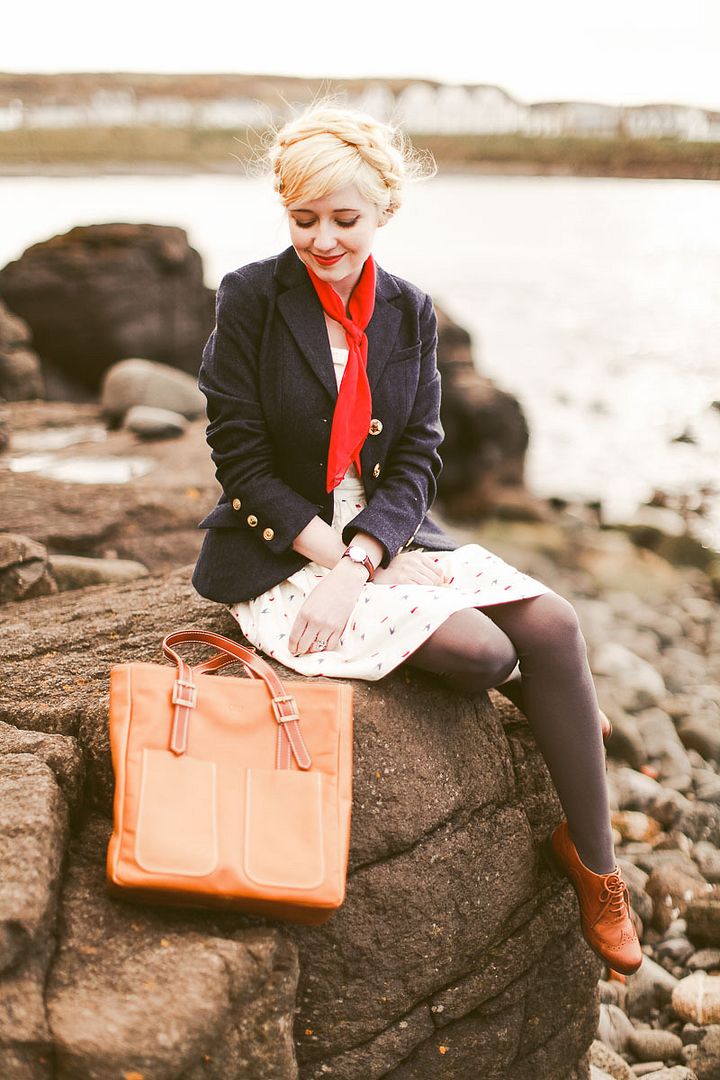 The preppy look is a style I've been trying to avoid most of my adult life.
It's definitely related to the mean preppies I grew up knowing and the feeling that preppy is so classic that it doesn't usually feel creative. However, sometimes the preppy shoe just fits. A navy blazer-style jacket and boat print dress? Match made in style heaven; they just
go
together. So, why fight it? I'm already addicted to my brogues but lately I've also fallen in love with classic watches and a perfect leather tote bag, more symbols of the preppy establishment! But it all does come together nicely in a timeless sort of look perfect for a day getting windblown by the shore.
P.S. You can use code "ACLOTHESHORSE" to get 15% off on a
Daniel Wellington watch
of your own choosing.