Last week I shared the Poetry Room in Helen's Tower where we spent a relaxing weekend unplugged enjoying open fires and the views from the upper floors.
One floor below the Poetry Room is the room featured in today's post; an ornate sitting room where we spent most of our time. It's beautifully decorated with vintage wallpaper and an ornate hand-painted ceiling, but the decorativeness of the room is perfectly balanced with a cozy couch you can feel yourself disappearing into and friendly open fireplace. While it initially wows you when you walk through the door, you're quickly set at ease by the soft light filtering in through the windows and stillness of the tower. This isn't too fine for you, the room seems to whisper, you're the lord and lady of the tower for the weekend. We enjoyed our meals here at the small table and spent many hours shifting from one perch to another with books in hand. While it was daylight it was nice to sit in the window and allow the shifting branches outside to distract you from your novel; at night I was usually curled up beside the fire one eye open for errant sparks. It was the perfect weekend to visit the tower--the cold temperatures and wind provided the perfect excuse to snuggle up and stay indoors. I anticipated such a weekend and packed
this cozy sweater dress
which suited our quiet days perfectly.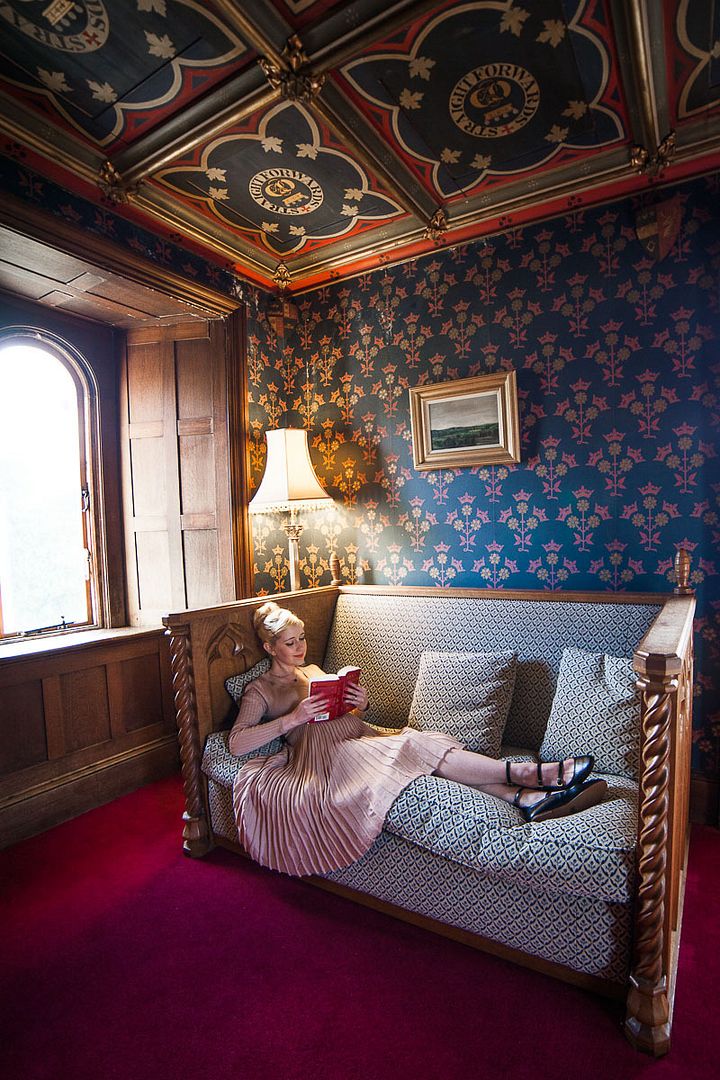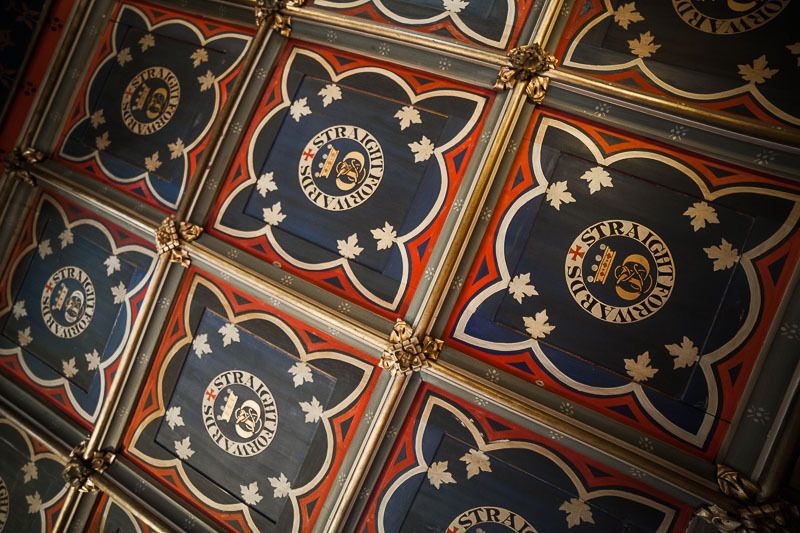 outfit details:
Chicwish dress
c/o,
Bill Skinner necklace
,
Topshop flats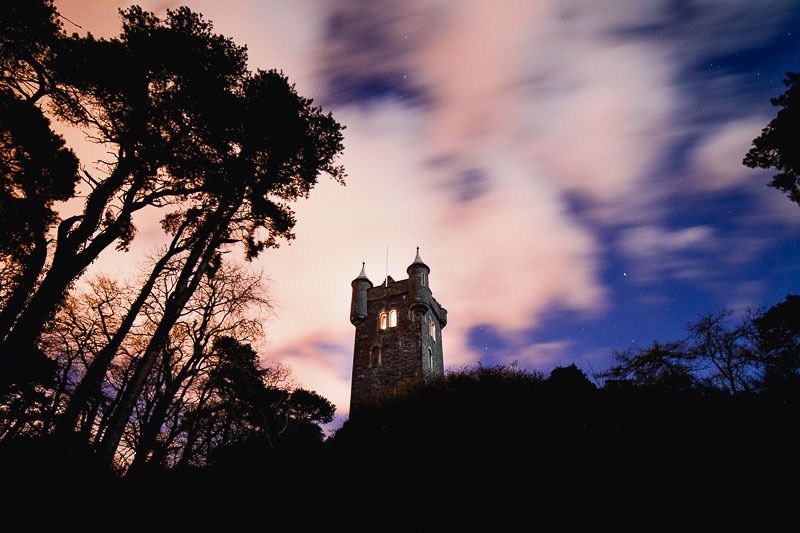 This is what the tower looks like from the woods outside. The lit up room is the fourth floor poetry room which I featured in this earlier post.
*indoor pictures by me, outdoor picture of the tower by Thomas*