In the past I used to venture into New York for fashion week. I attended some of the shows, but my favorite activity was to book appointments to visit the studios of independent designers whose worked I admired.
One of my most regular hermitages was to the lovely Nina of
Family Affair's
Brooklyn studio to view her latest collection. It's a line I've loved for ages and every season there's always a few pieces I covet. I live a bit far now to make the trip to New York (although who knows I might go again someday), so this time Nina sent a portion of her S/S collection to me. Her pieces are dreamy and bright--perfect for a tropical vacation, but I decided to shoot them around Thomas's family farm. There's something down-to-earth about this collection as well; perfect for the hazy days of summer wherever you find yourself whether its on some tropical shore or a staycation in your own backyard.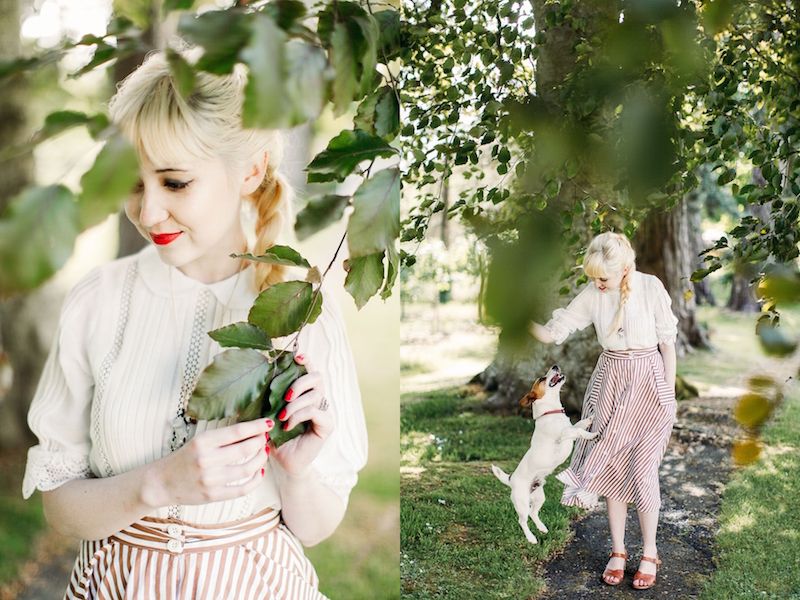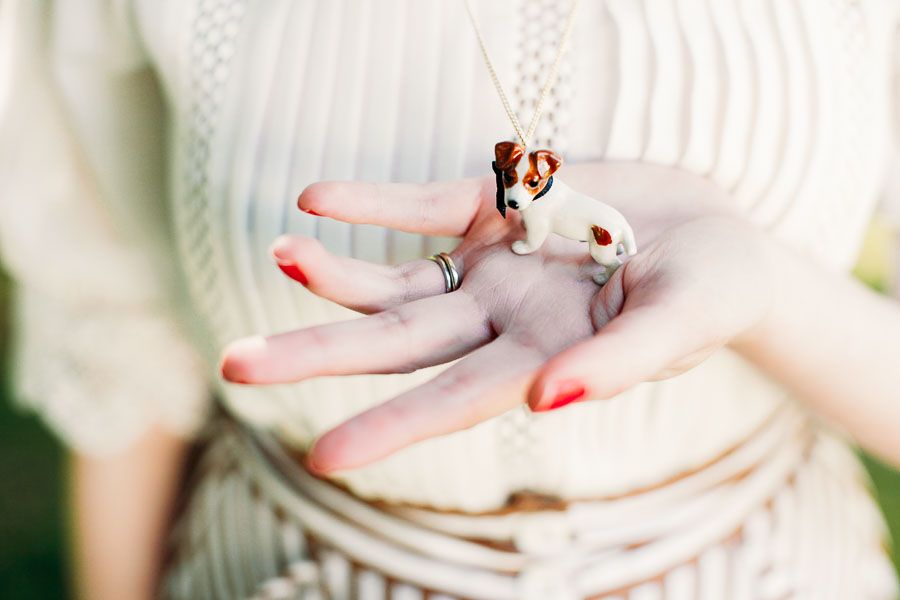 This classic striped skirt
called for simple, retro styling and matched Jack too perfectly to not involve him in pictures! Actually keeping him out of the pictures would have been nearly impossible since he's always at your ankles when you're wandering around the farm. My sweet Jack Russell necklace by
AndMary
is a perfect doppelganger for Jack.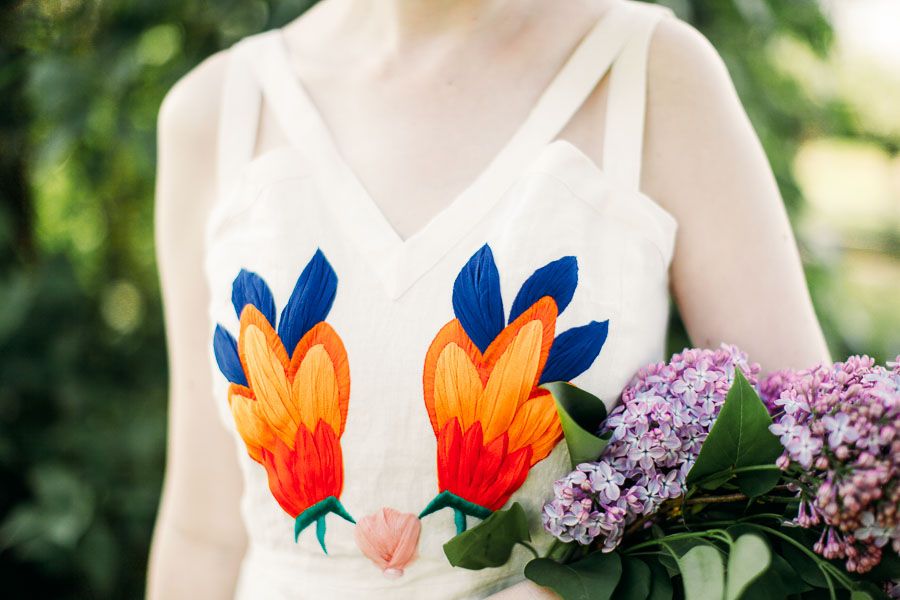 This dress
makes me feel as if I should be on a cruise ship sipping cocktails; even though heels aren't really recommended footwear for a farm I couldn't resist styling them with this piece. The bodice is such a pretty and interesting shape and I love the bold color pop.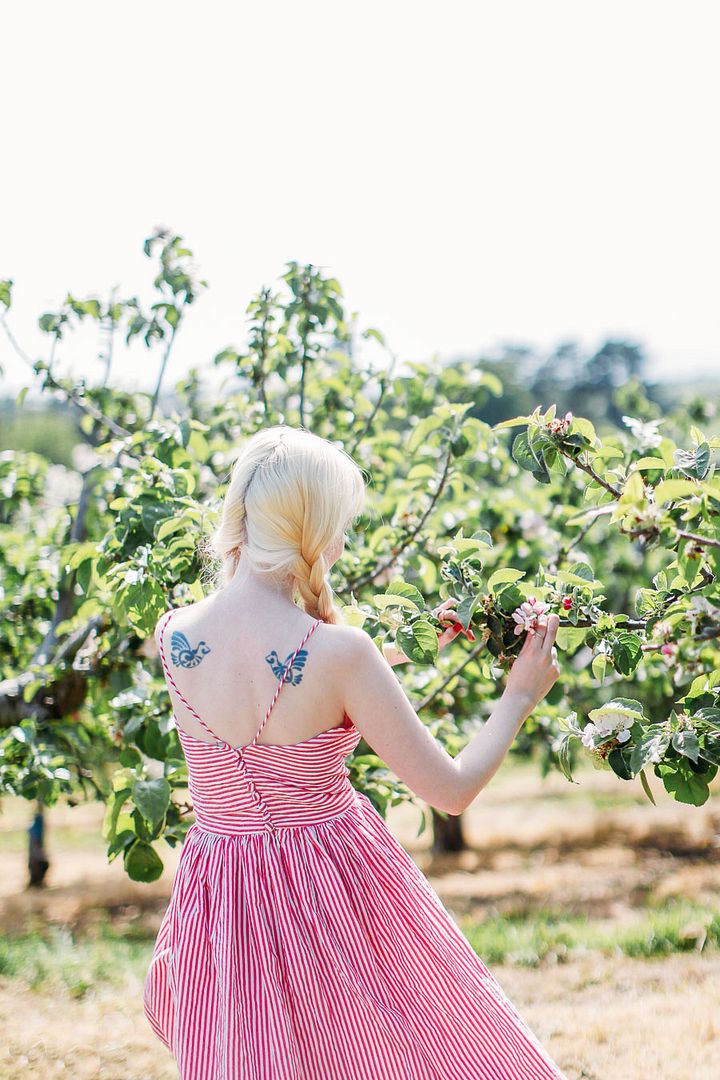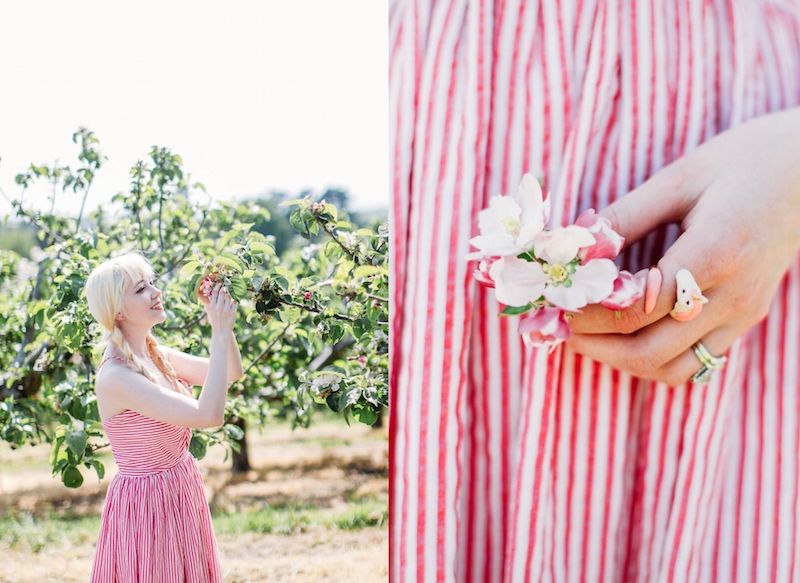 Perhaps the dreamiest piece from Nina's new collection is
this little pink striped dress
with the cut-out in the front and button back. It's a perfect match for the apple blossoms, but since we're late in the spring most of the blossoms are gone giving way to lush green leaves. I love watching the apple orchards change with each season.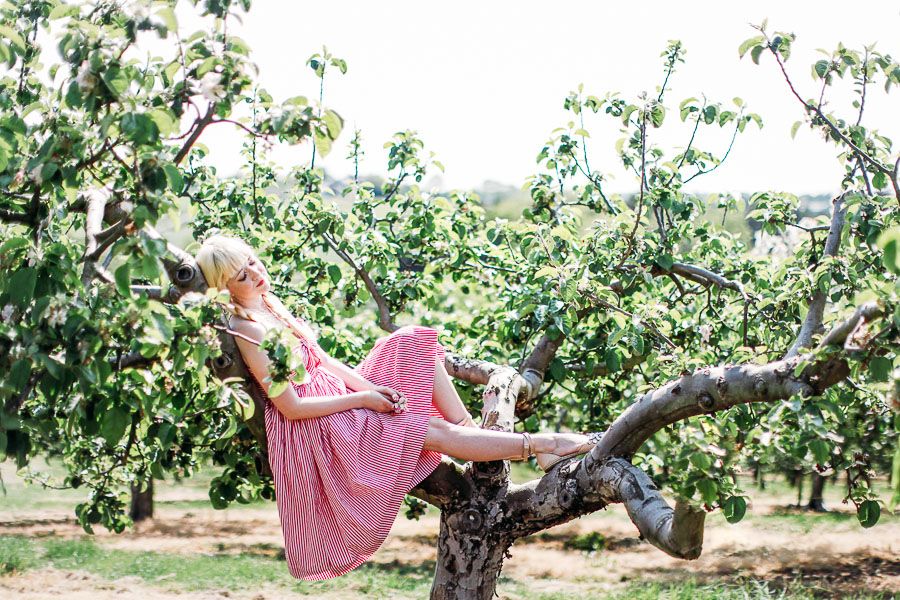 *pictures by me*