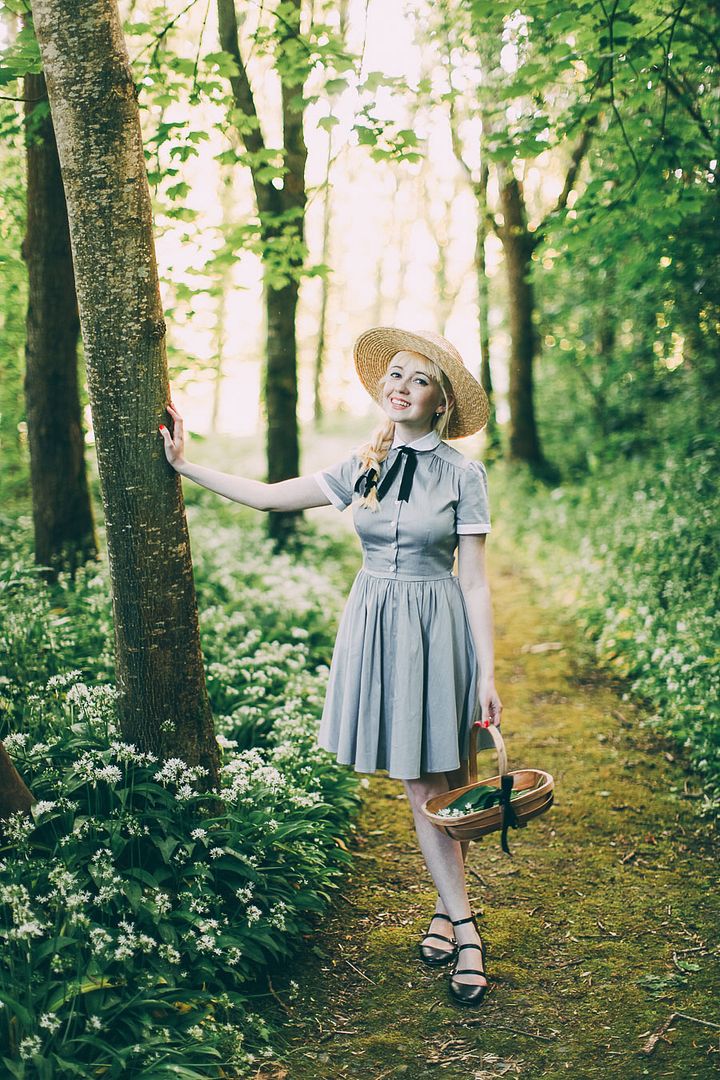 This summer I'm hoping to make a few meals in my kitchen using things I foraged in the woods near my home.
For my first foraged food I decided to try my hand at wild garlic pesto; the wild garlic is nearing the end of its season but it's still filling our local woods with the loveliest aroma. We ventured out one evening near sunset to do a bit of picking (and photo-taking) and I whipped up the pesto when we got back (it's good to make soon after picking before the leaves start to wilt) to enjoy on another evening. Just making the pesto filled our kitchen with the most heavenly wild garlic scent; bringing some of the wild of the woods into our wee home.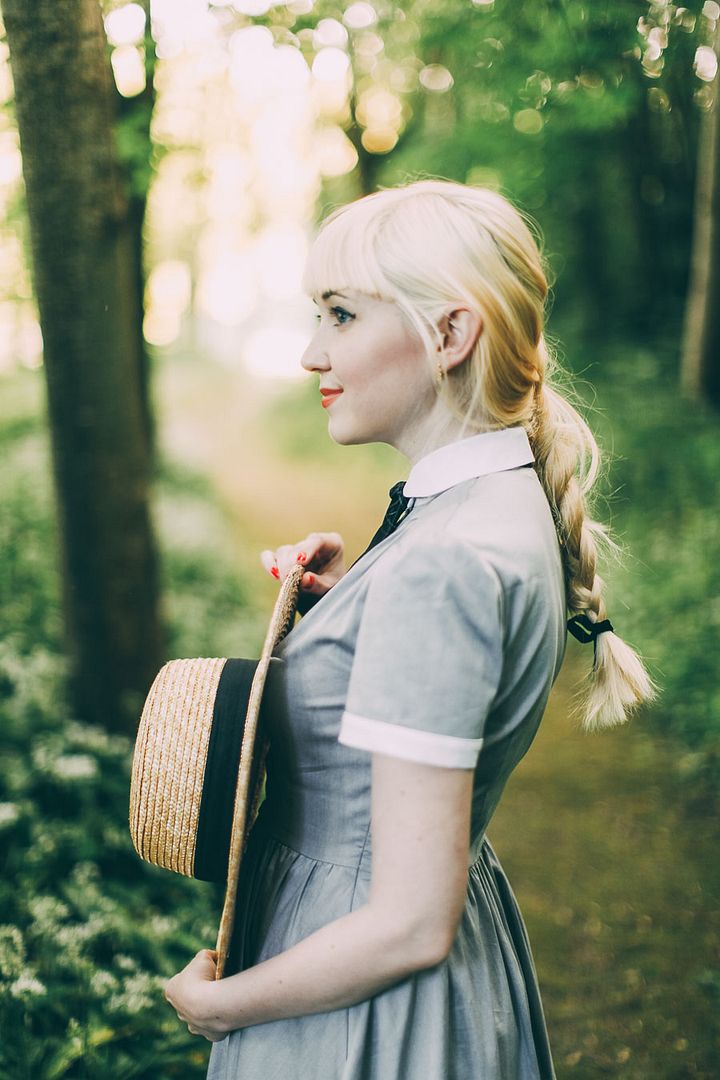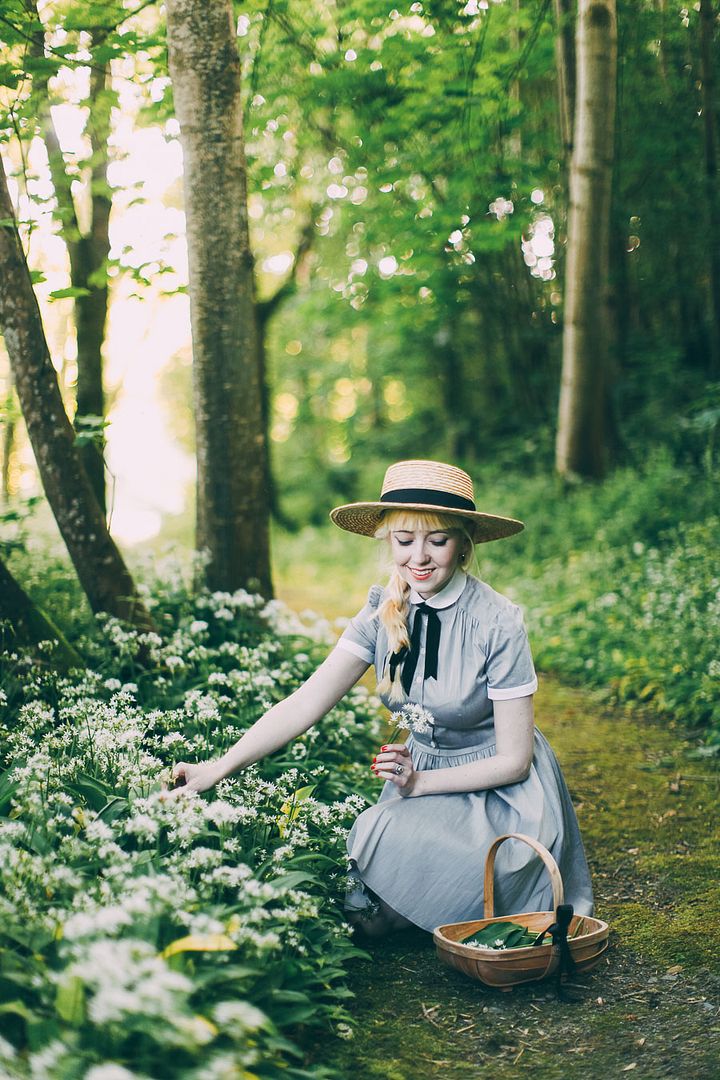 You don't need a cute basket and boater hat to pick wild pesto, but it certainly felt quite idyllic to me to have both while foraging. Homey, natural sartorial elements make me feel as if I belong in this pastoral scene, getting closer to nature with a bit of dirt on my hands! My lovely dress from
Act Three Apparel
also feels at home in the scene, perhaps because the dress was inspired by the costumes in
Picnic At Hanging Rock
. I love this classic style and the fit is impeccable since the line is made specifically for petite figures.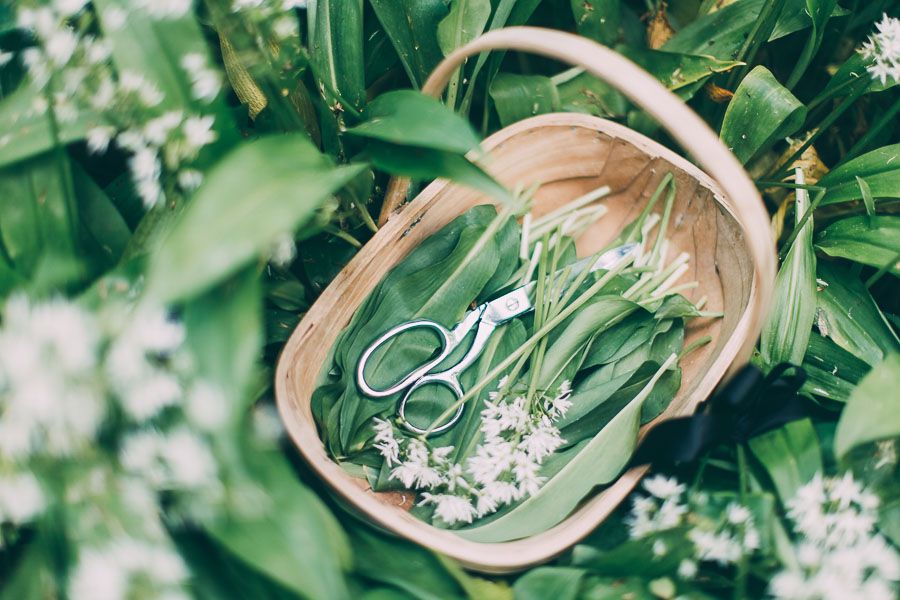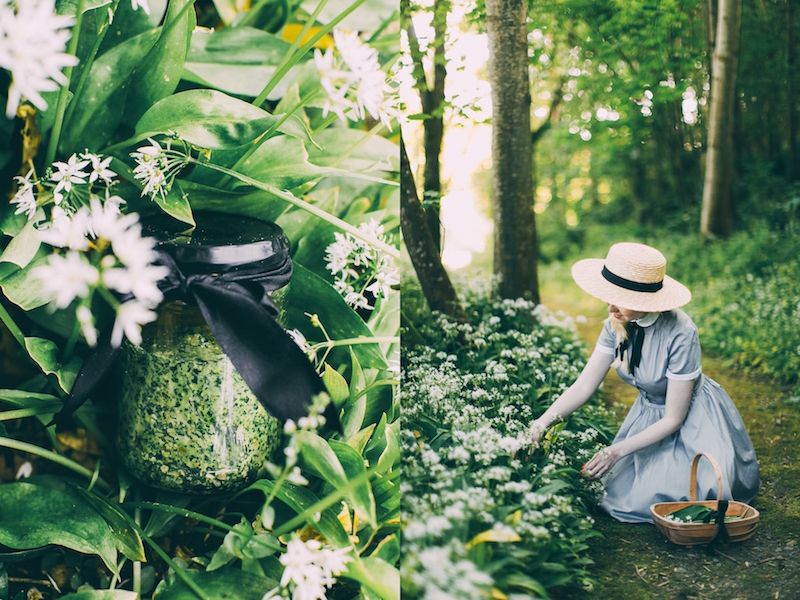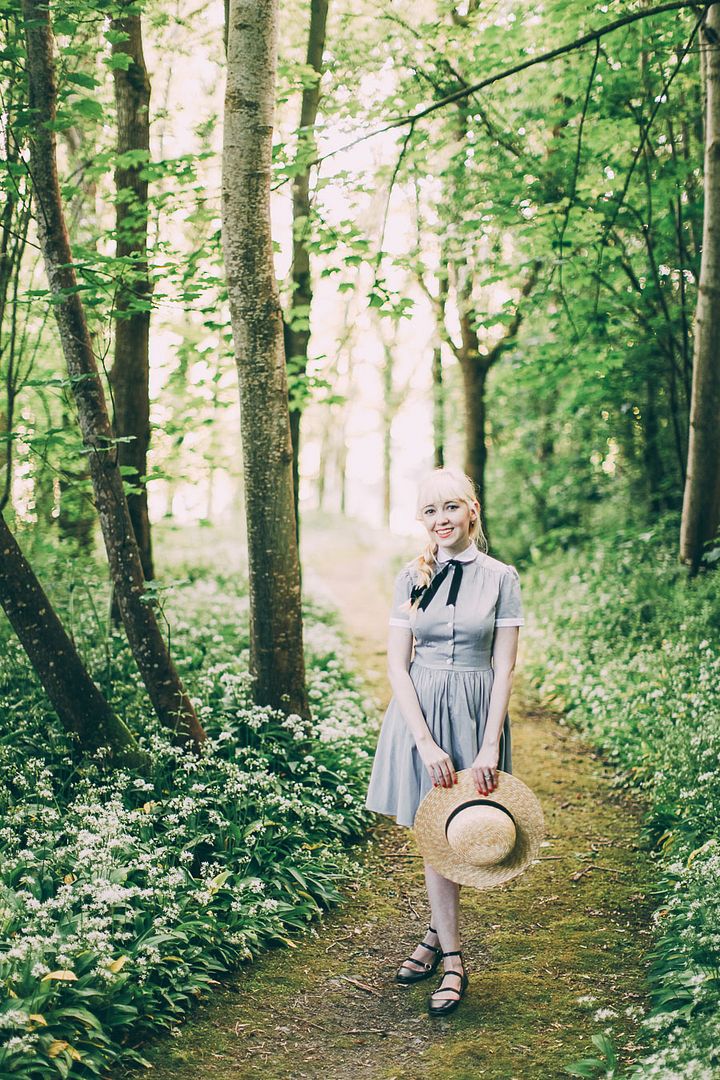 The best wild garlic to pick for pesto is new leaves, so before the flower starts to bloom or just as it is starting to bloom. Early in June is usually an ideal time to pick, but luckily we have so much wild garlic growing in our area that it was easy to find some newer beds even while other areas are losing their blossom. Thoroughly wash the leaves before you make your pesto. The easiest method is just to throw all of your ingredients (minus the olive oil) into a food processor and blitz for a minute or two. Then you can slowly add olive oil in until it reaches the desired consistency. Pour your pesto into a glass jar, put a little extra olive oil on top, and seal. The pesto will keep for a couple of weeks in the fridge and makes a great sauce for pasta and potatoes. I plan on making a pesto pizza with ours, topped off with banana peppers and feta cheese!