One of the best travel tips I ever heard was:
don't pack new shoes
.
New bikini for your beach vacation? Go for it! New dress for wandering around some hidden gem? A-ok. But new shoes? Don't do it. You will inevitably discover on your trip that they give you blisters or rub your feet the wrong way or might even be fine if you had a chance to break them in gently before you wandered around a strange city from dusk to dawn. Maybe your vacations are more laid back, but it seems I can never escape an energetic holiday that requires a lot of walking. It's understandable that there's a lot of walking because almost every vacation is to somewhere you've never been before. Since it is new to you,
you have to explore
. And since vacation time is limited, you must explore as much as you can in the time that you have--cobbled streets in charming cities, windswept cliffs on unfamiliar shoes, ancient ruins--from the early morning to late evening they all call you to wander and discover their dark corners as if no one has poked their nose into them before. So every trip I go on I might throw in a couple of new dresses (like
this one
) in my suitcase but I stick to my old familiar shoes which have served me well in the past. On a trip away I like my mind to be on what I'm seeing--not how my feet feel!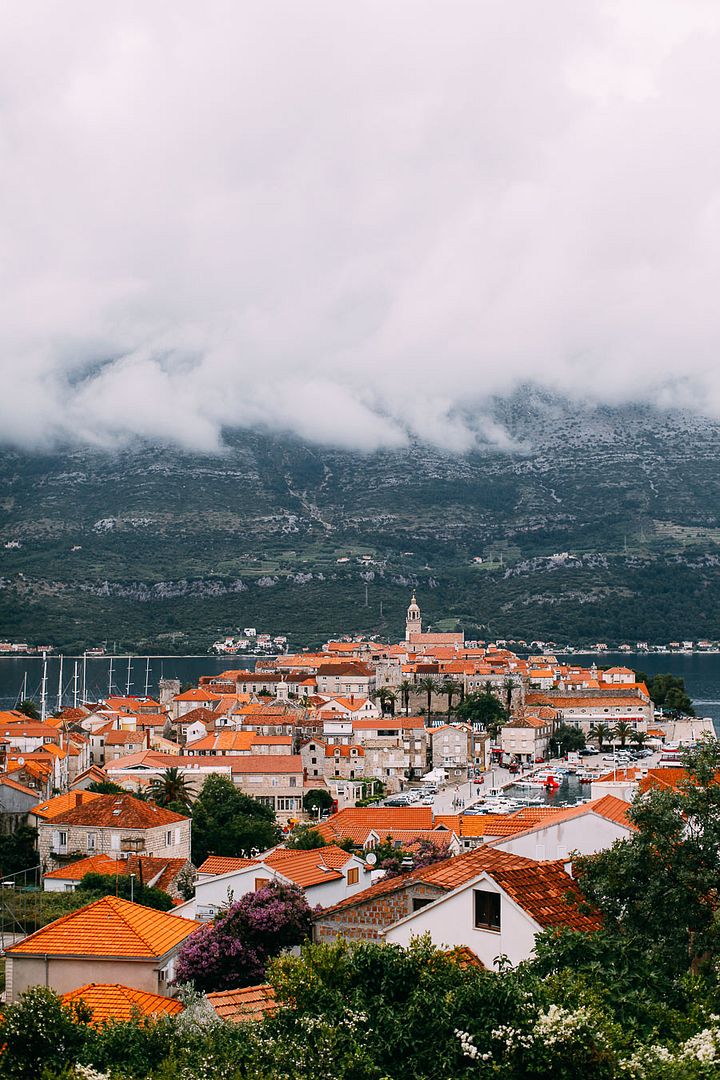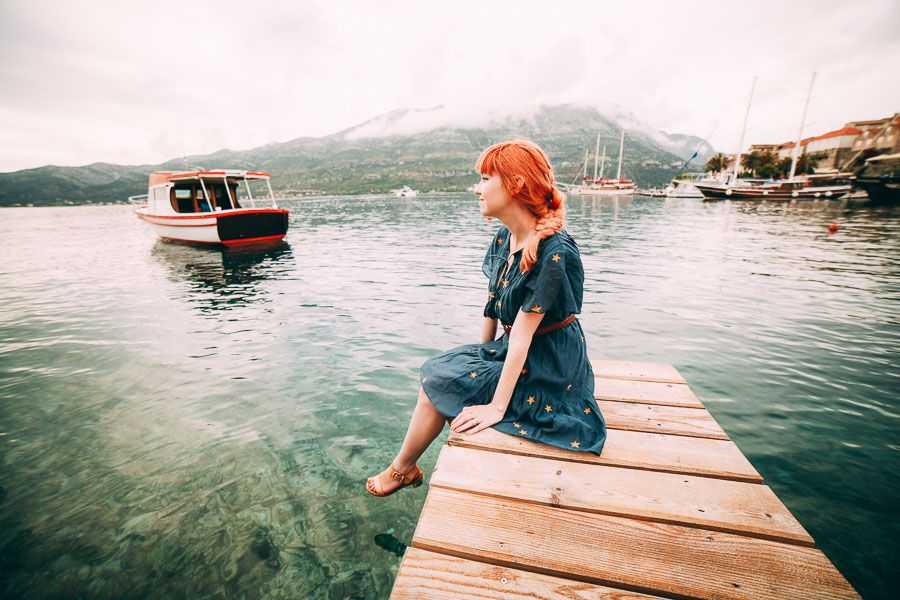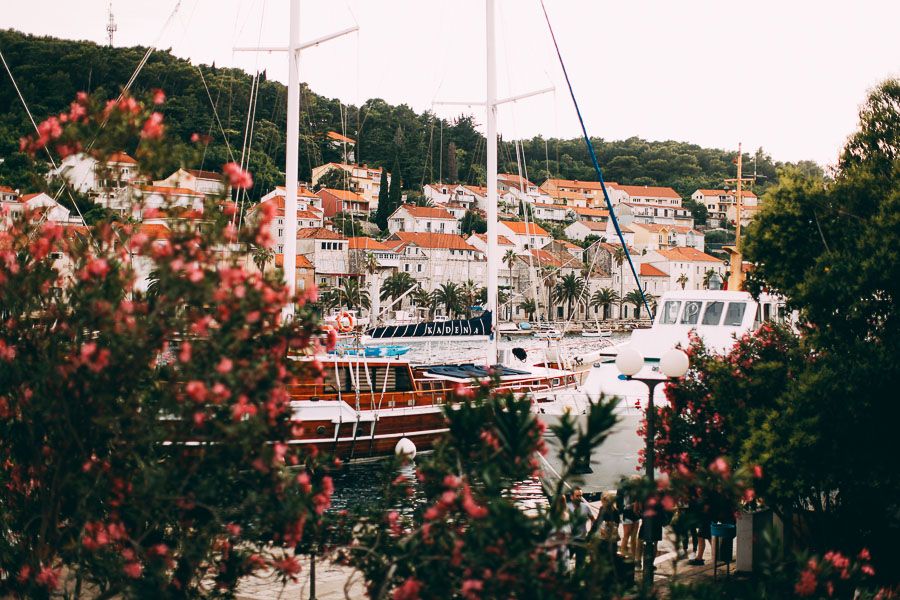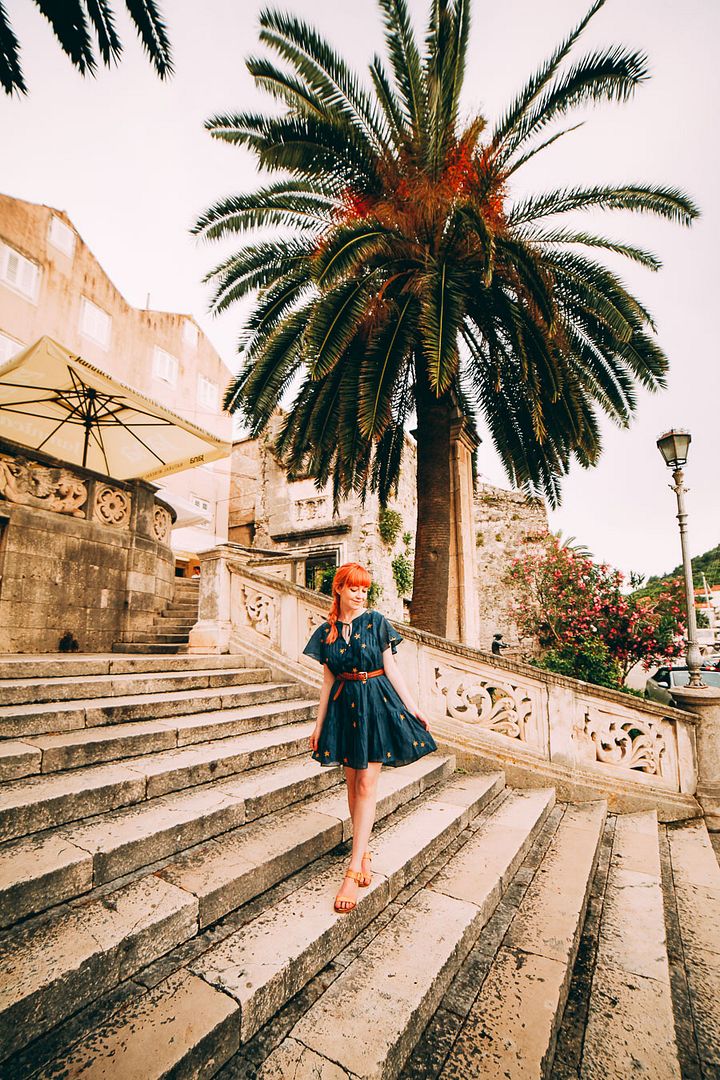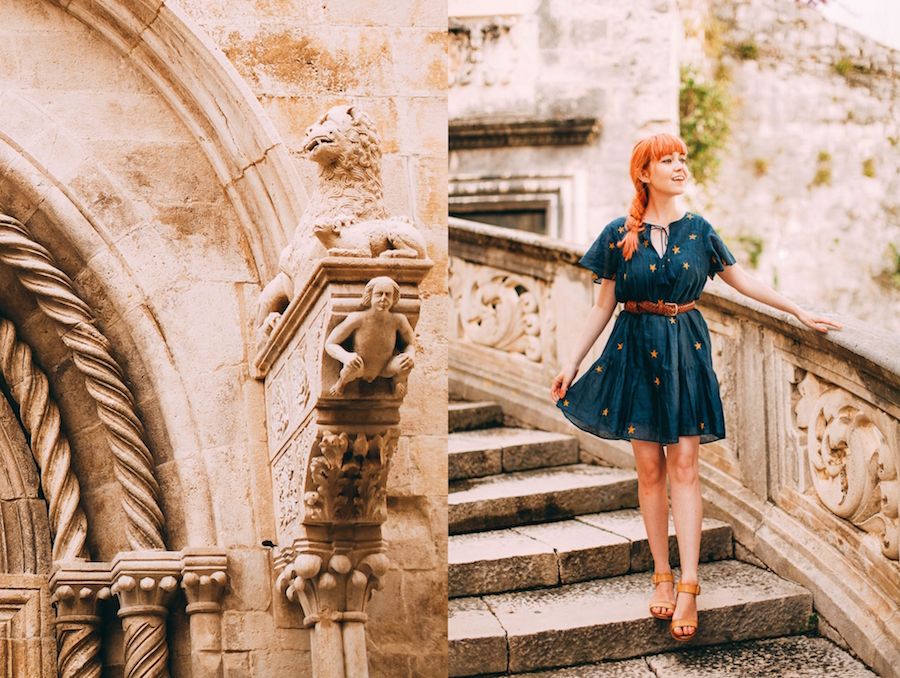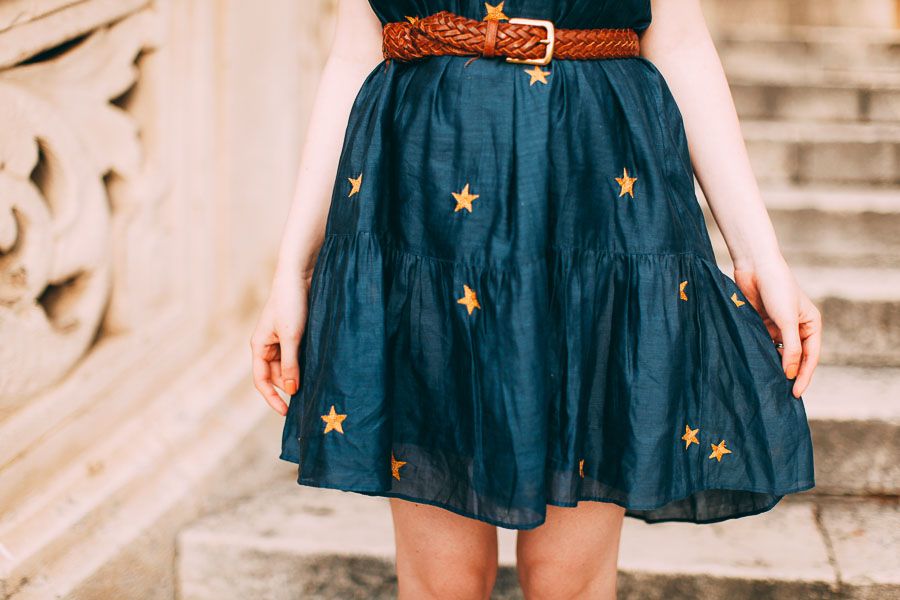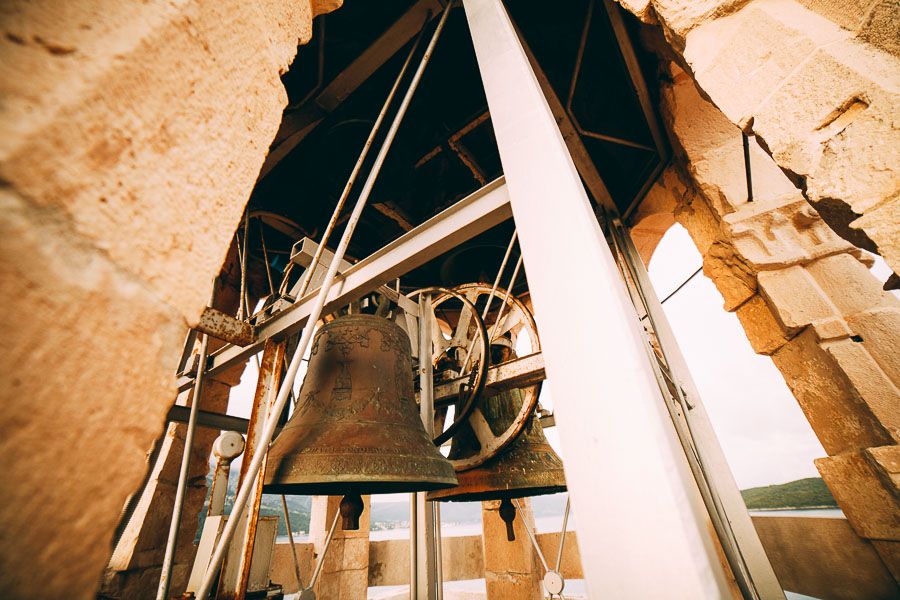 One of our favorite towns to explore while we were in Croatia was the stunning Korcula. From the moment we saw it from a distance with it's red roofs and surrounding mountains we were in awe. We climbed the bell tower and watched day turn to evening in the city. Stone going from pale gold to blueish grey in the setting light while buildings became lit from within. We enjoyed a meal by the water, watching the ships pass by and knowing that our time here was also fleeting...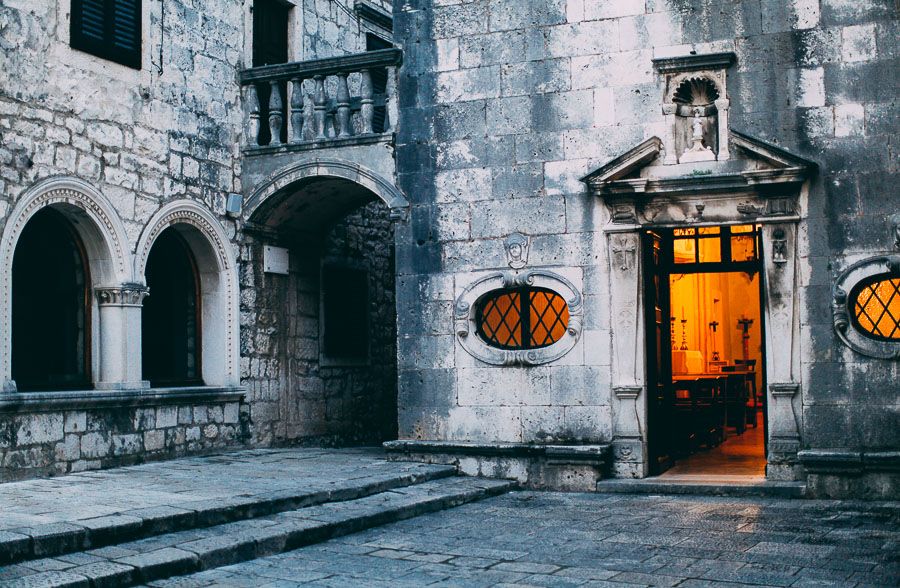 *pictures by Thomas & me*