We are off for a week-long trip around some of the islands of Croatia. While my
creamsicle suitcase
is filled with things for sunshine and sea, I'm much more knowledgeable about what one should pack for Northern Ireland than a country I'm visiting for the first time! Since I've been receiving a number of comments and e-mails from ladies planning their own Irish adventures wanting some tips, I thought I'd start off with what to pack. I'll add to this Ireland travel series as I get more familiar with my new(ish) home with more tips on what to see, eat, and where to stay.
1. Pack a rain jacket!
Definitely bring at least one good waterproof jacket or coat, preferably a lined one that is also warm (like
a Lighthouse jacket
which is made with the Irish climate in mind). Weather on the island is unpredictable, but you can usually expect a good amount of wind and rain (it's how everything stays so green and lush), so even summer can be brisk. Don't be afraid to pack some summer clothes, but just have a cardigan or jacket handy when you venture out.
2. Good walking shoes.
Even if you're road tripping around the island and not much of a hiker, good walking shoes are still a must. The cities are old which means cobbled streets and many landmarks aren't visible from your car window. For example, the walk down to Giant's Causeway is smooth, but not short and pretty steep. All of those beautiful castle ruins feature uneven terrain and with the unpredictable weather could mean mud and puddles.
3. Layers, pants (trousers) and tights if you're into skirts.
Again, it doesn't always get that warm here and while locals might think nothing of baring their legs in 60 degrees, most visitors will still consider that chilly. This would be my very "do as I say not as I do" suggestion to pack and dress warmer than I regularly do on this blog! If you're visiting in summer don't be afraid to bring actual summer clothes for sunny days, but do have a sweater or extra layer handy in case it gets breezy.
4. Leave your swimsuit at home.
Ok you can bring a swimsuit with you and if it's sunny maybe get a bit of sunbathing in, but the water is always freezing and only the brave get in past their ankles. If you are planning on getting in the water and your skin isn't made of steel, a wetsuit would be more advisable. I love Irish beaches--they're really beautiful and so quiet--but I don't really wear a swimsuit anymore.
5. Do bring sunscreen, but don't bring bug spray
. You *might* use the sunscreen if you're lucky, but there's very little chance that you will need insect repellent. There aren't many biting insects here and even when I look for insect repellent in stores everything you can purchase is in the travel section; people here only buy it when going to more tropical climates! You also don't have to worry about poisonous spiders or snakes (you probably weren't worried, but just a quick reminder that you don't have to, St. Patrick took care of those).
6. Pack something a little nicer for your evenings out.
A lot of Americans are pretty casual dressers and going out for a drink could just mean a nicer pair of jeans. While no one is wearing a ball gown to the local pub, I would say the dress style here is less casual so if you're planning on going out in the evenings bring at least one dressier look that will help you blend in.
7. A UK power adapter.
Ireland and Northern Ireland use 220V outlets, the same as the rest of the United Kingdom. Please note the outlets for the UK are different than the rest of Europe, so a European adapter won't help your US electronics work over here.
8. Don't bring cash.
This might just be my personal preference, but don't bring cash, instead get cash out as you go along. ATMs are easy to find. Also Ireland is on the Euro and Northern Ireland uses the pound, so if you're traveling to both countries you would need to bring two different types of currency which I would find annoying. Do however get cash out as you go because some of the best small pubs and local chippys don't take credit cards.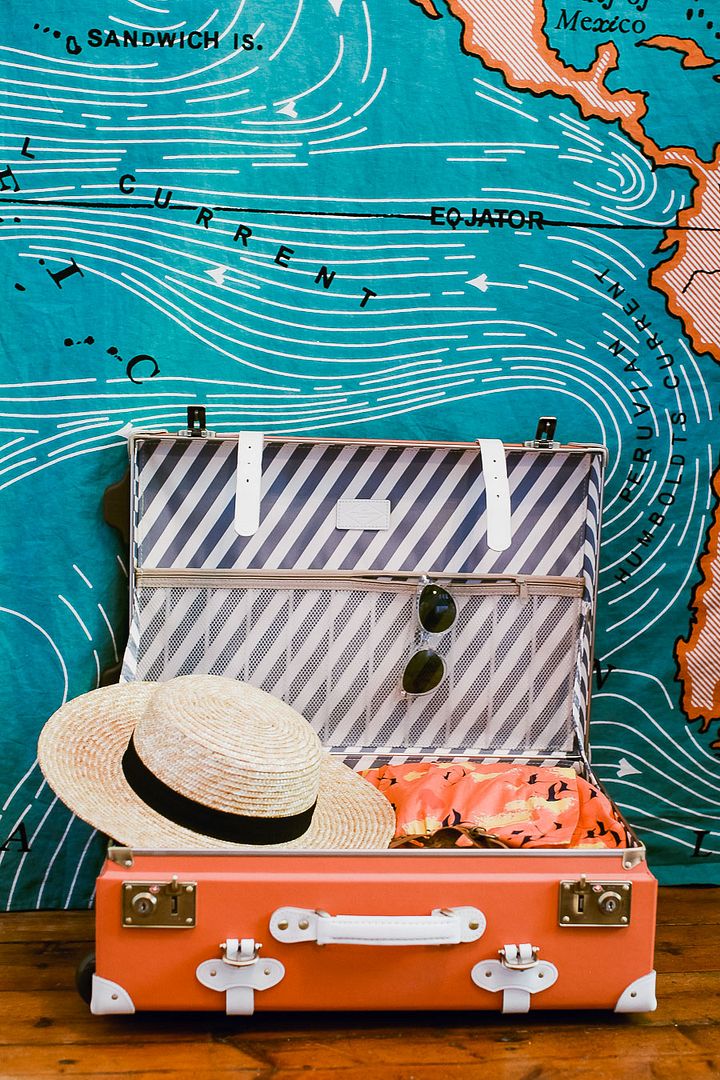 That's it for my Irish packing tips! I'm off to Croatia with my sweet
SteamLine Luggage
and a passport in my pocket. Follow along on
Instagram
for all of my adventures sailing around Croatia.