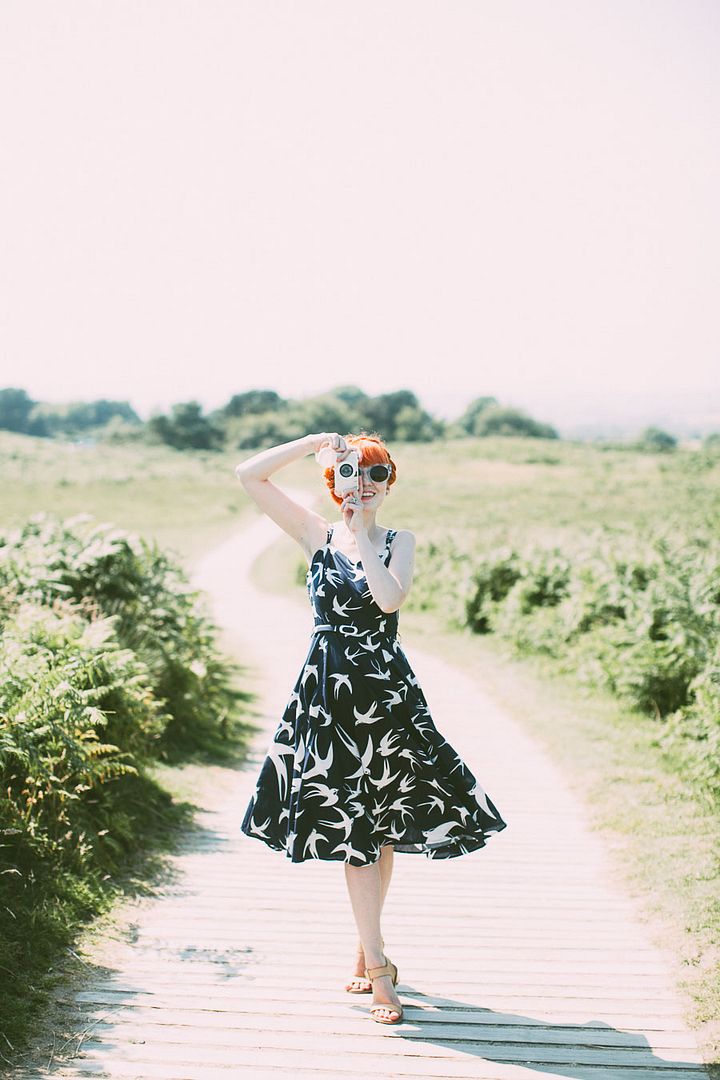 With the most gorgeous weather I've seen in ages making a brief appearance in Northern Ireland this past weekend we made an impromptu visit to the beach.
Since even on nice days the water here is icy and the shore is breezy I opted for a longer dress instead of a swimsuit and will probably be regretting that decision for awhile! Don't get me wrong,
the dress is great
--I'm still a big fan of the dress (and it's adjustable straps, total bonus if you have a petite torso)--it is no fault of the dress that my memory of this day is slightly tainted. But if I had worn a swimsuit it would have meant I took the promise of sunshine and warmth seriously and would have been more prepared with sunscreen and a hat. The truth of the matter is, I didn't believe it would be that nice, that it even
could
be as hot as it was. I expected some sunshine with plenty of clouds; I thought it would be warm with a strong breeze that had me throwing on the light jacket I had brought. But I was quite thoroughly wrong. The day was sweltering, the breeze was near non-existent, and I soon forgot my jacket, quite happy to walk along the shore for ages cooling my toes in the waves. All of this rambling to say:
I got sunburned
. It is my first sunburn in Ireland and I suppose in some ways I should be impressed by it, but mostly I'm just annoyed that I let my guard slip and honestly a little miserable because my shoulders are sore!