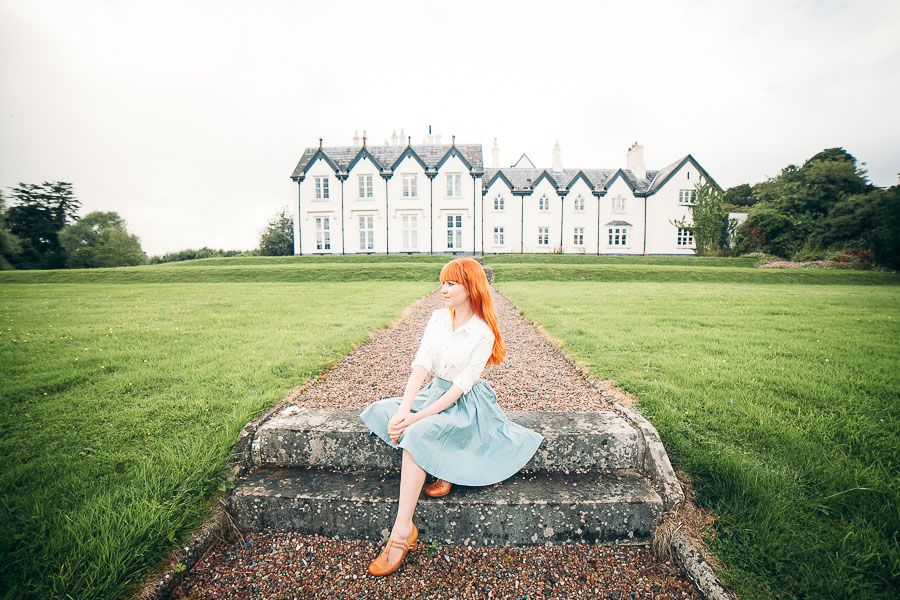 It's been awhile since I've done a remix. They're still one of my favorite post types to do, but the whole changing between looks thing can be a bit tricky--do I run home between shots, change in the car, or just do a sly wardrobe change in the outdoors?
This change was pretty easy; I just had my shorts on underneath the skirt and whipped the skirt off when I had photographed the first set! The building behind me is an office building and I took the pictures after everyone had left for the day, so there was no one to witness that bit of ridiculousness! Anyway, here's a little remix featuring a sweet shirt with the cutest mermaid print on it. Do prints get any more adorable than this little
mermaid one
? Well this
mer-cat print
also by Miss Patina might be even more adorable, but personally I prefer the little swimming figures on this one. It's a delicate print that makes the white blouse quite unique without being over-the-top; you can mix this basic with so many other pieces in your wardrobe. For summer my styling is pretty simple; a good circle skirt or little denim shorts.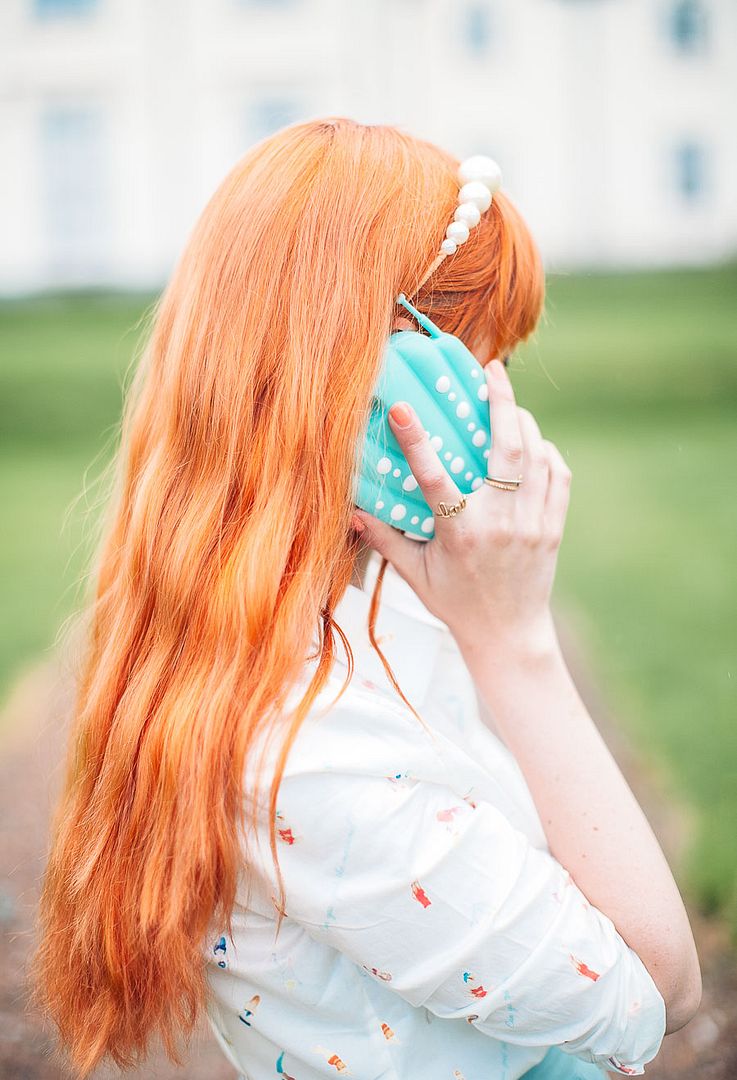 Call me on my shell phone...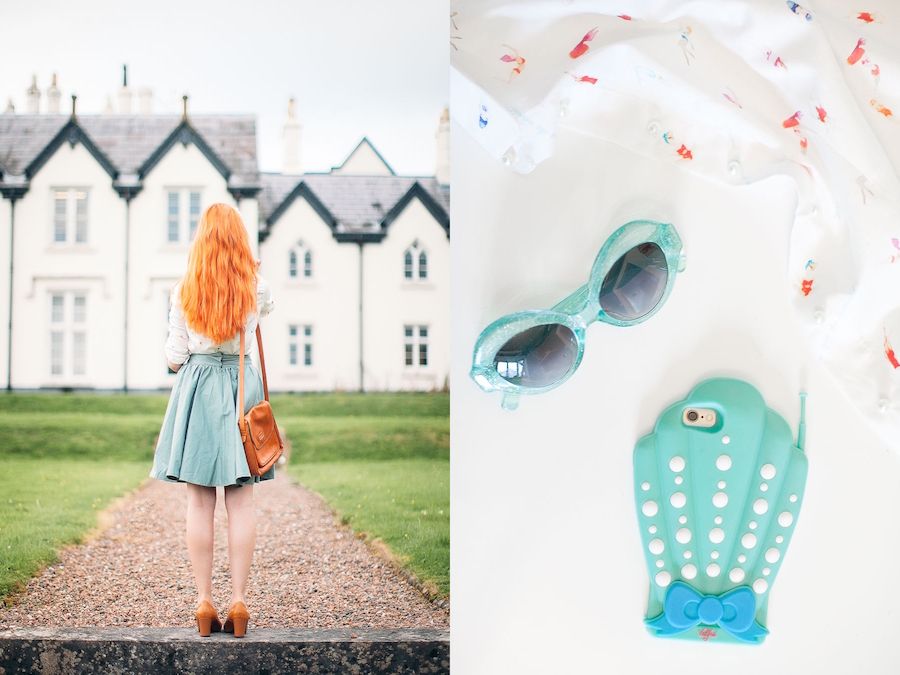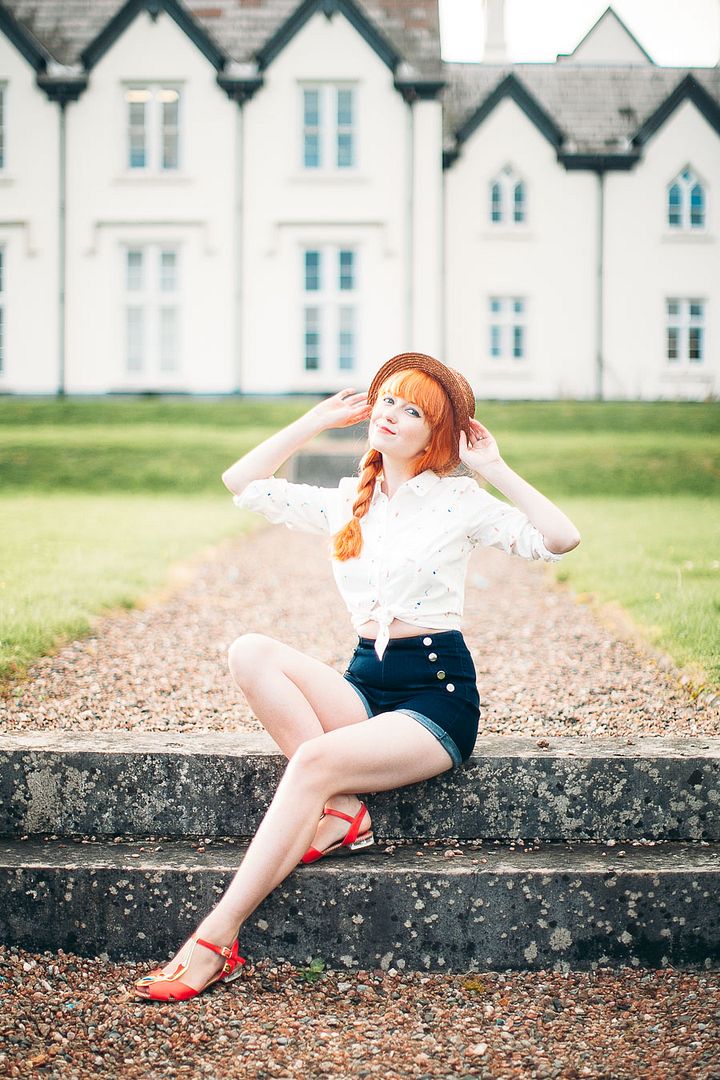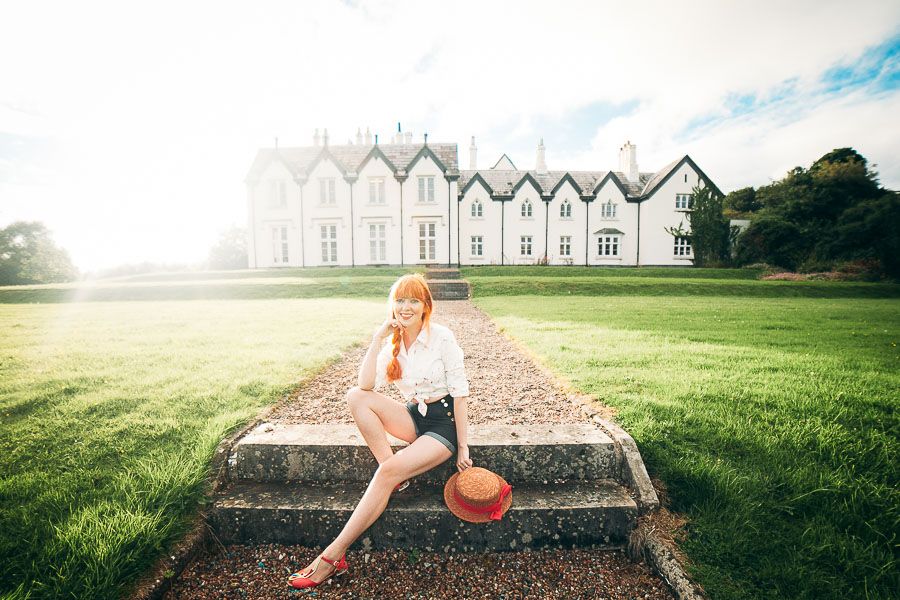 *all pictures by me*
Save
Save