"She made herself stronger by fighting with the wind," Frances Hodgson Burnett wrote in her novel over a hundred years ago.
I think she must have visited a climate like Northern Ireland at some point in her life, because lately that quote runs through my head as I find myself pressing onwards in less idyllic weather than you typically see in my photographs. It's hard to take pictures in wind and rain so I wait for a break in the weather and capture my looks on golden evenings that make you forget the morning you endured. But as night falls I find myself sinking into my bed like a stone dropping to the bottom of a lake. Still it's good to have full busy days, to go to your bed weary and maybe a little bit stronger from walking against the wind...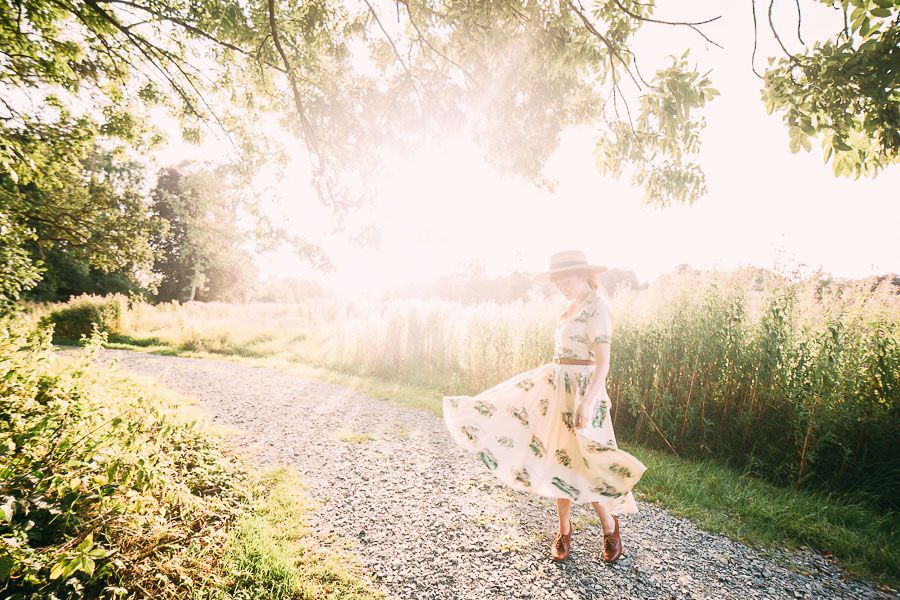 This
1940s inspired dress
with its sweet zebra print is the perfect, diaphanous option for a late summer dress--lightweight but elegant it looks equally nice styled simply with a sun hat and sandals or more dressed up with heels and a structured purse. Classicly cut in the lightest chiffon it's a dream to wear and twirl (or simply walk) in; I love the way skirts like this one move and shift with the lightest breeze. For a quiet evening I wore my dress with a few of my favorite accessories; these old oxford heels have been in my closet for nearly seven years now and are definitely showing the wear!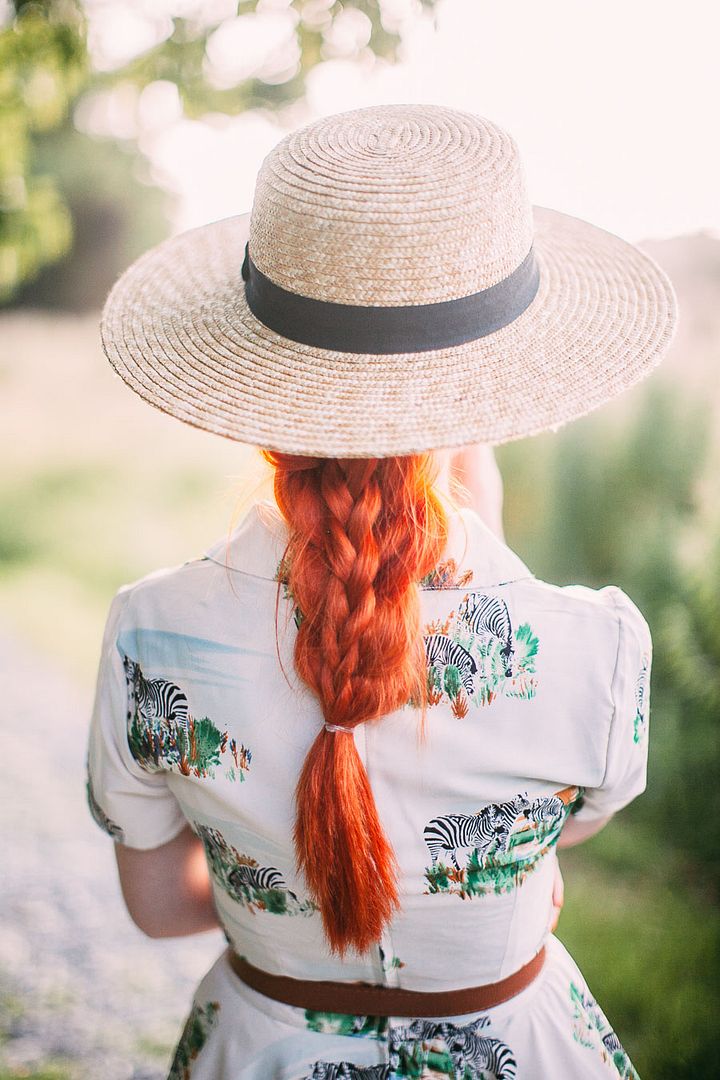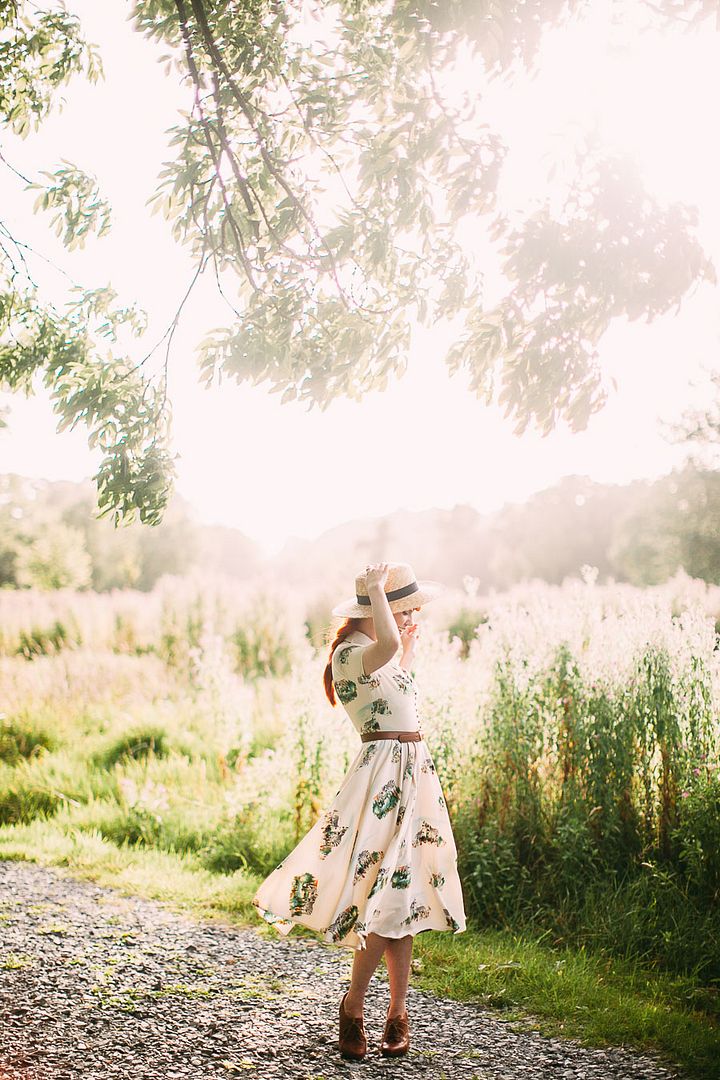 Save
Save
Save
Save
Save
Save
Save
Save
Save
Save