This length dress is simultaneously my favorite thing to wear and least favorite.
You see, it's a very comfortable length. As a petite lady I can purchase this dress and know it won't be so long I need to go to a tailor or wear heels to keep from trampling all over the hem, unlike most maxi dresses. But I also know that a shorter or longer skirt would be more flattering. Tea-length (as this dress approximately is) is one of the worst lengths to flatter and if you are petite then it's definitely a length to stay away from! But I don't always want to worry about what is flattering, because goodness this length is so comfortable to wear! And the rest of the dress ticks all of my boxes in a lovely color combination with pretty vintage-inspired details. How can I resist? Why should I resist? It's good sometimes to ignore "flattering" and just wear what you like.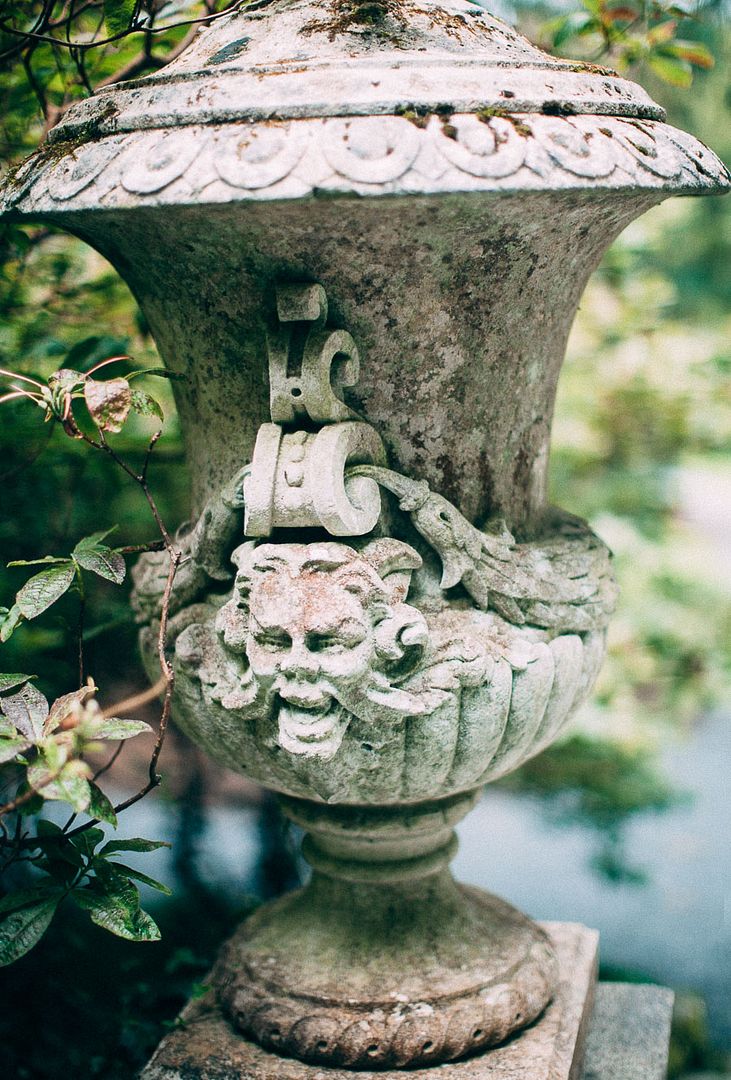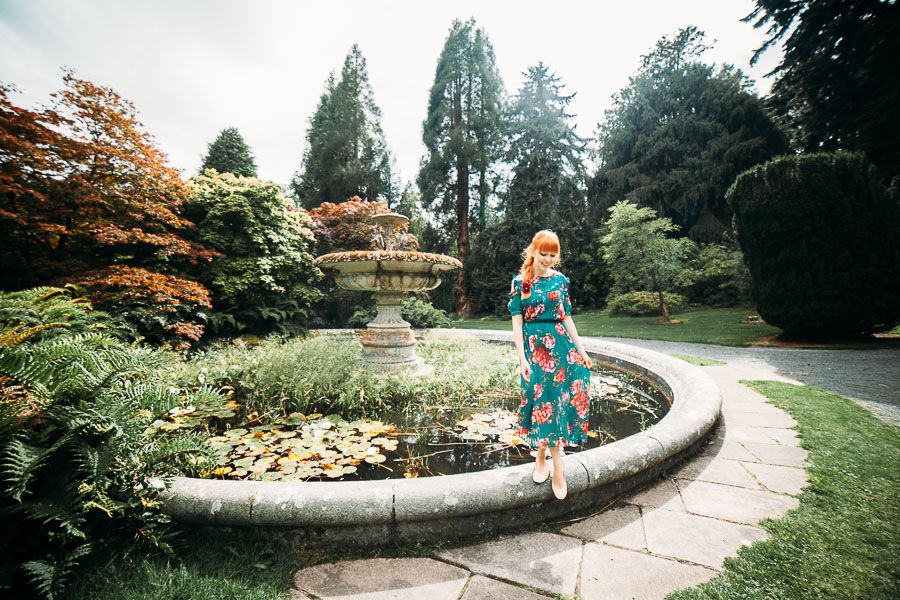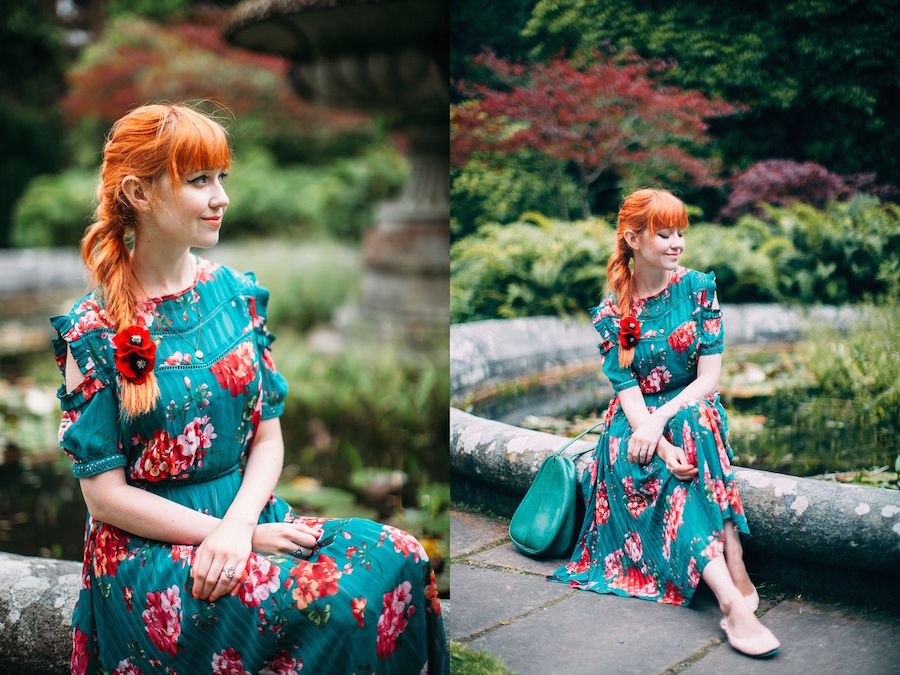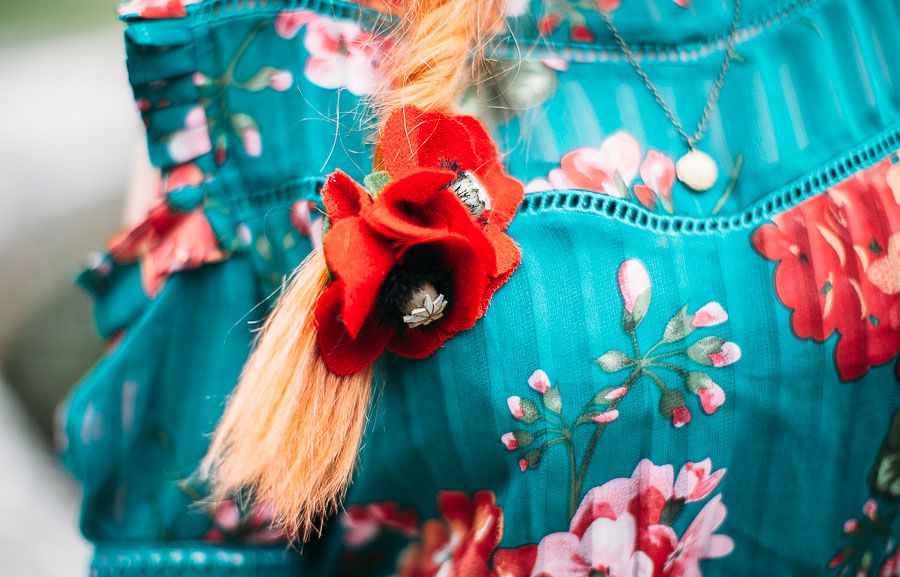 We took these pictures in one of the many walled gardens that decorate this country. An elegant dress like this feels at place in old manor house properties with walks called the "Ladies Mile" where you can easily imagine some Jane Austen heroine spending her days. But even the quieter, more neglected corners where no gardener's hand is evident, have their own sort of beauty. Like an old fountain quietly being reclaimed by nature, mixing the more classic, controlled elements of a manicured property with the wildness of nature untamed. Here you can feel as if you stumbled into some secret, or forgotten garden ripe to be claimed and made into your own private paradise.