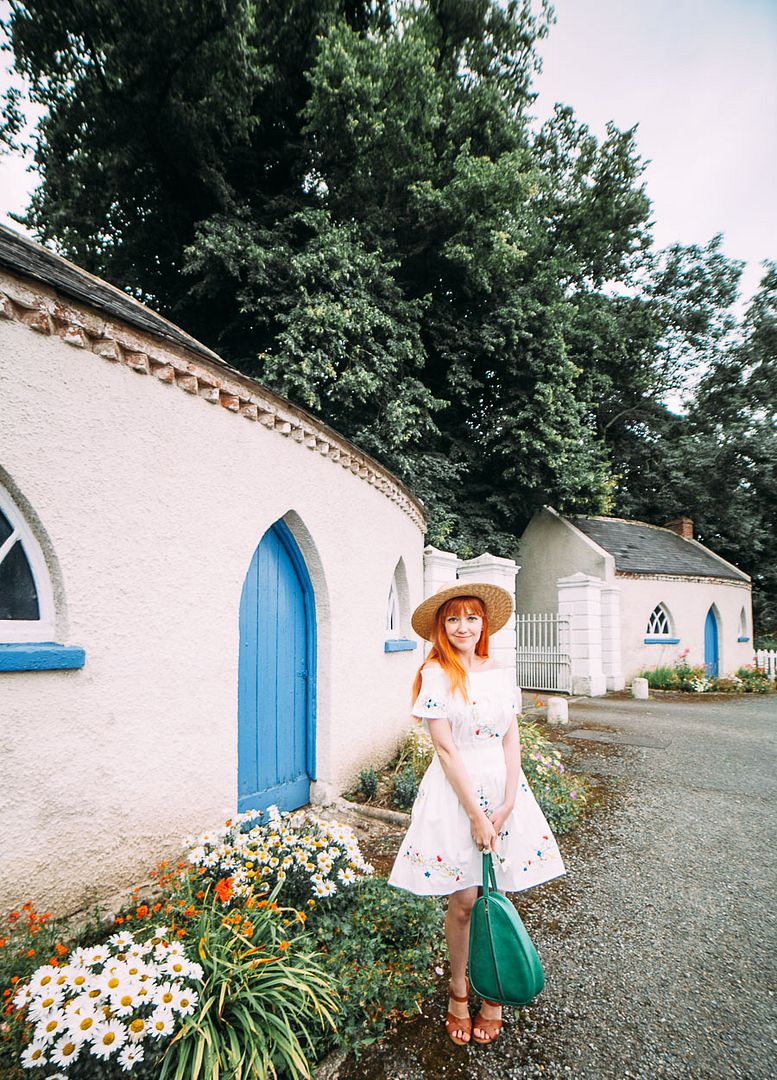 I write this post nestled indoors, wearing a cozy knit and wrapped in a warm blanket.
It's an August day that feels much more like autumn with howling wind shaking our windows, while yesterday we had sunshine and warm weather lingering late into the evening. Summer is fickle in Ireland, but I know it's been here, I have the pictures in bare legs and sandals to prove it and the fading tan lines on my shoulders to remind me that the sun can be as harsh here as it is in other lands. But more often we have a summer that feels like spring--mizzling rain and an abudance of green and new blooms that seem without end. Early spring snowdrops give way to primroses and daffodils followed by wild garlic which in turn fades while other blossoms take their place...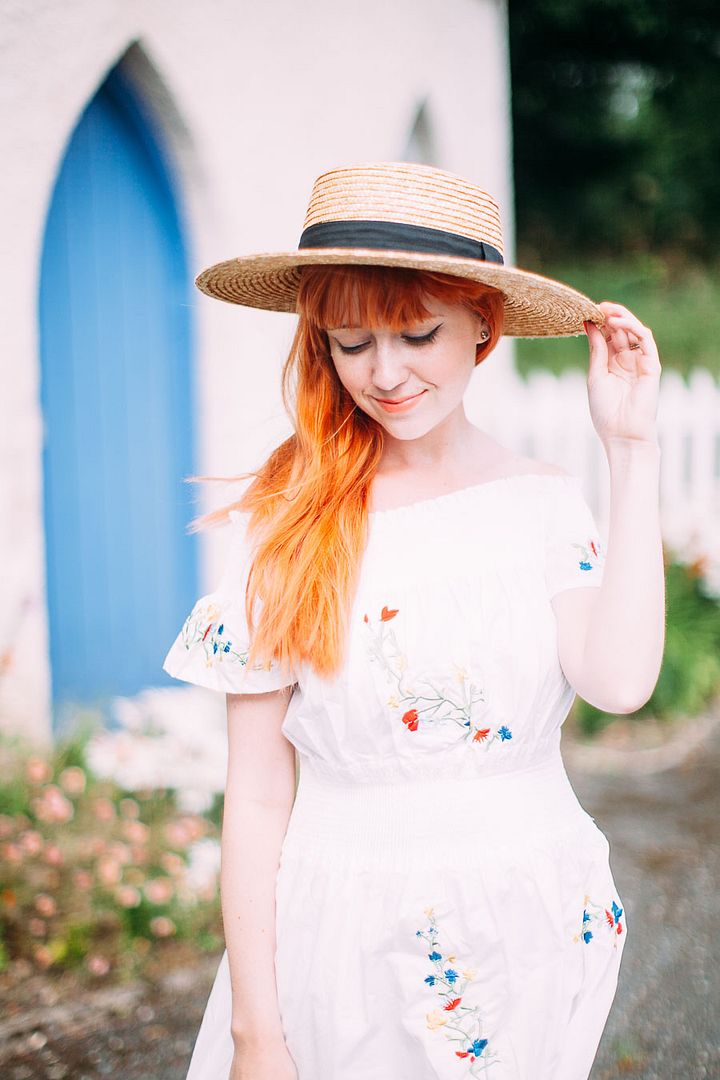 When the days are warm I can think of nothing more perfect to wear than a little white dress with simple sandals and a few more quirky accessories--like a frog prince ring and oddly shaped handbag. My vintage purse was originally designed to be a shoe bag, but I liked the color and the shape when I saw it at an antique mall in America and have been using it as a handbag ever since.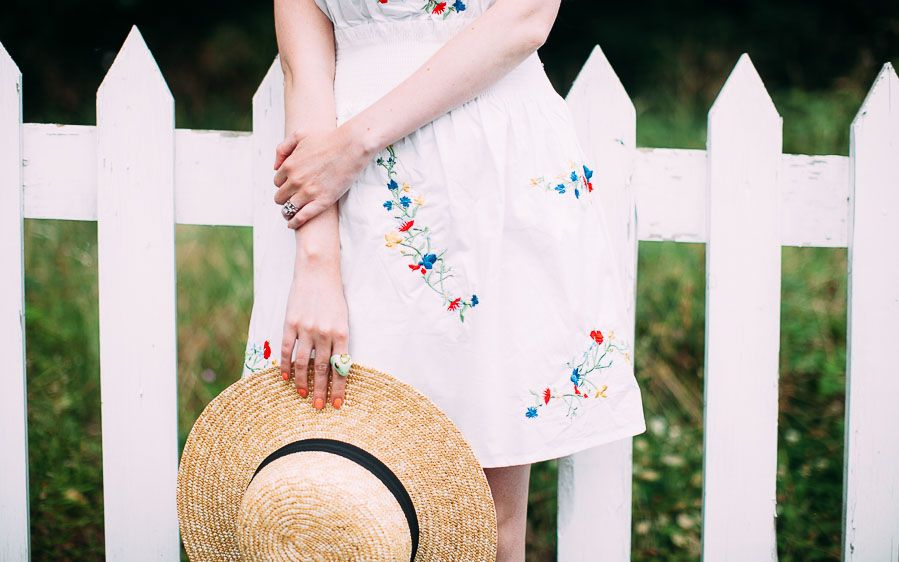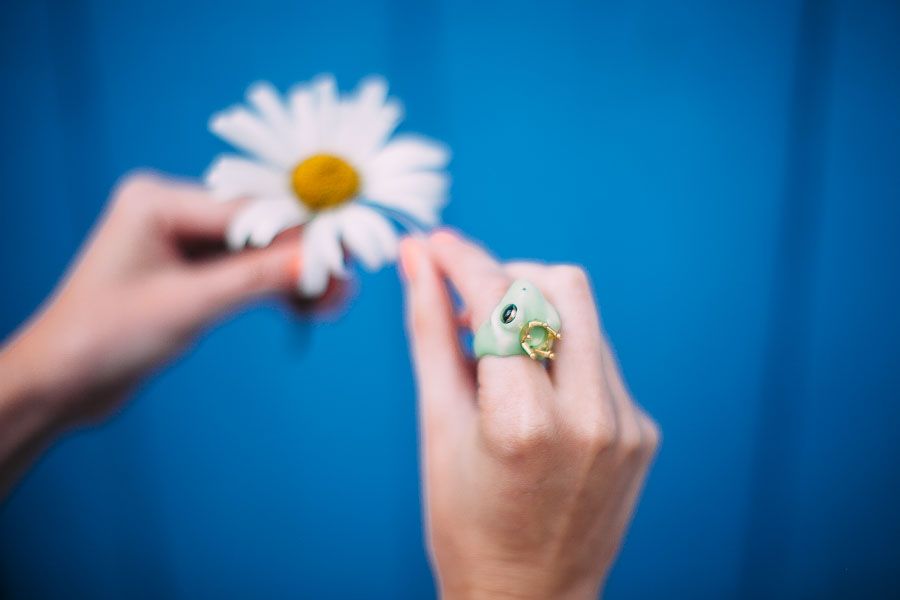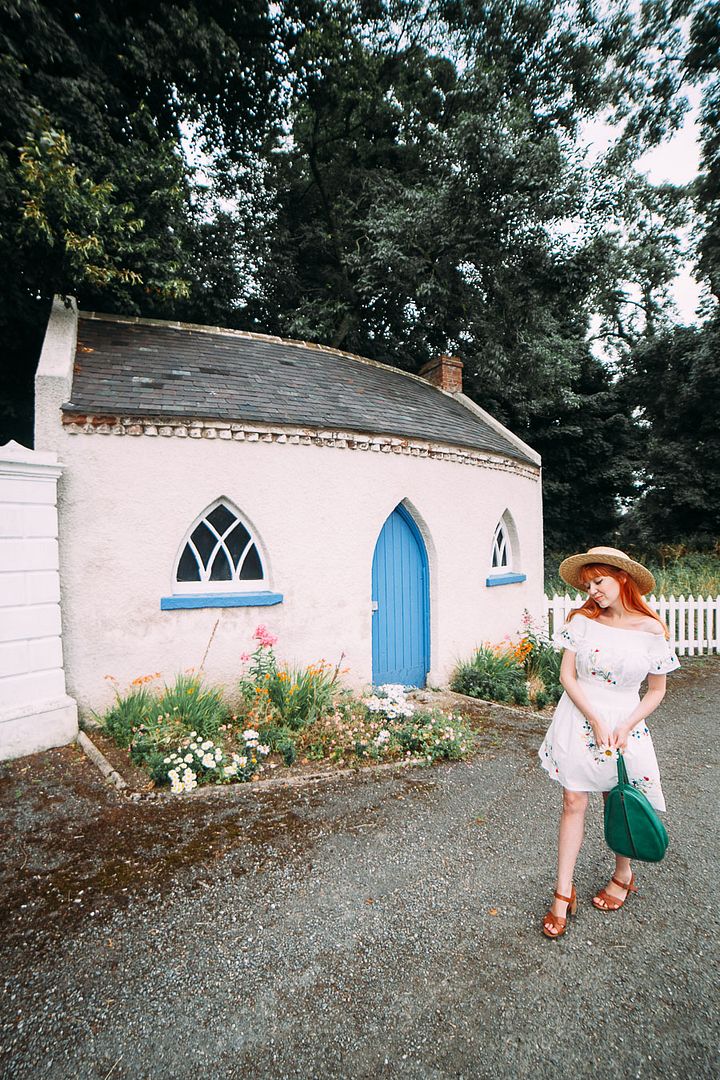 Save
Save
Save
Save
Save
Save
Save
Save
Save
Save
Save
Save