I don't know why, but Little Red Riding Hood has always been one of my favorite fairytales.
Maybe it's because everyone knows the woods are dangerous, but they let Red go anyway. She's as bold as the color of her hooded cape. And as someone who always owns a lot of red clothes, it's a fairly easy costume to throw together for any last minute Halloween parties. I once wore a Red Riding Hood costume to a church harvest costume party and people thought I had come dressed at the devil...it was awkward. Today with a basket in hand and
the prettiest red cape from Alice Closet
, I don't think anyone would make that mistake again. Underneath the cape I'm wearing an outfit quite comfortably "me" with an old favorite blouse and
classic plaid skirt
and brogues. Now I must go hunt down that wolf...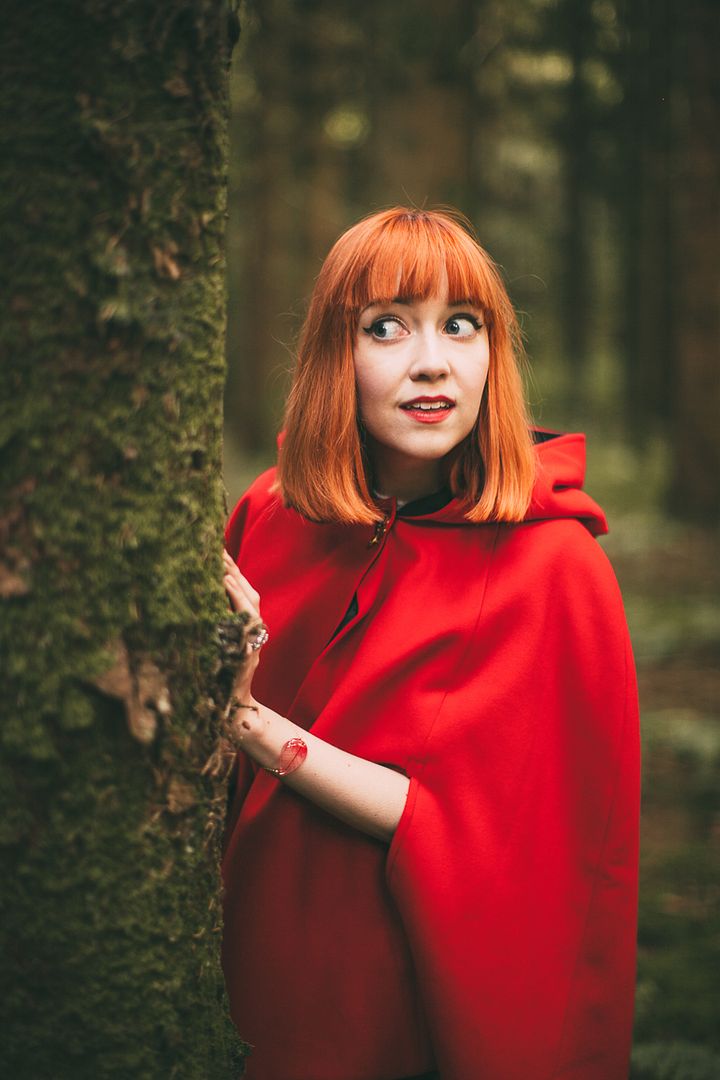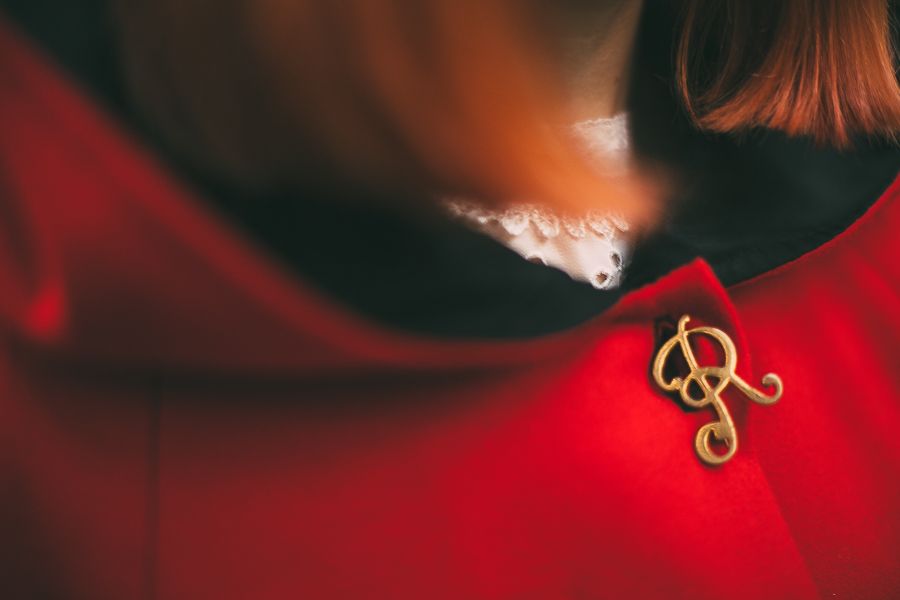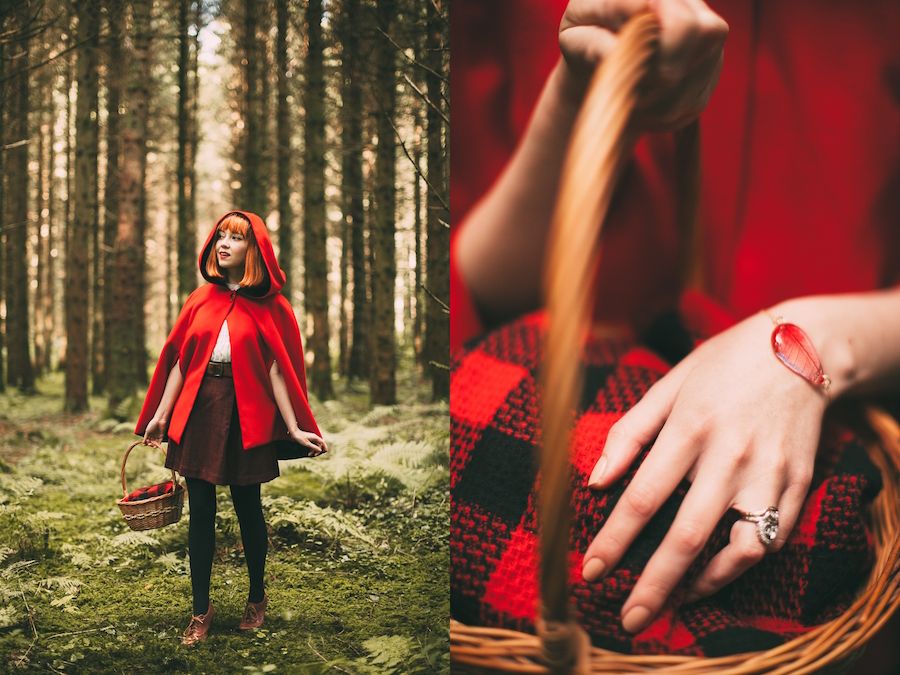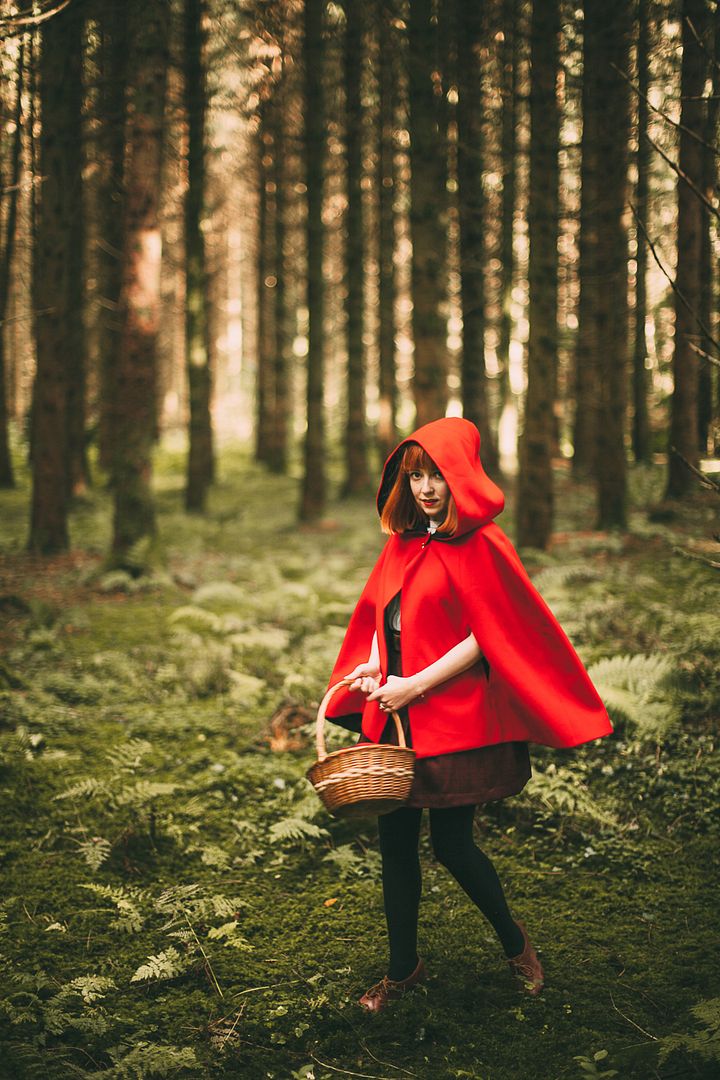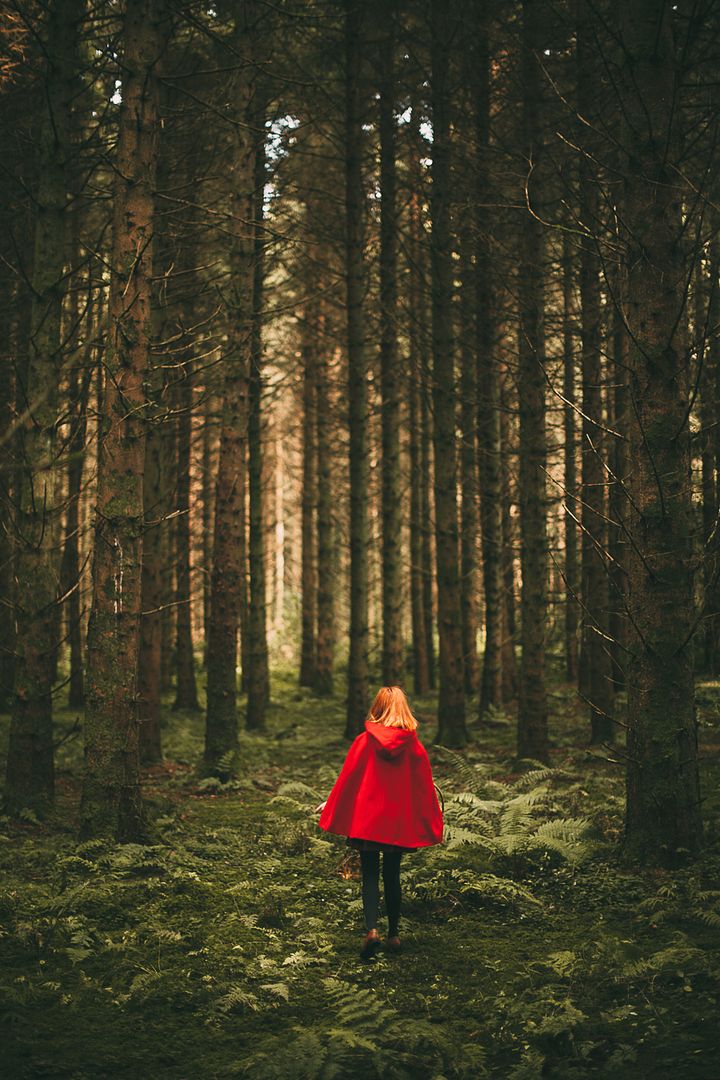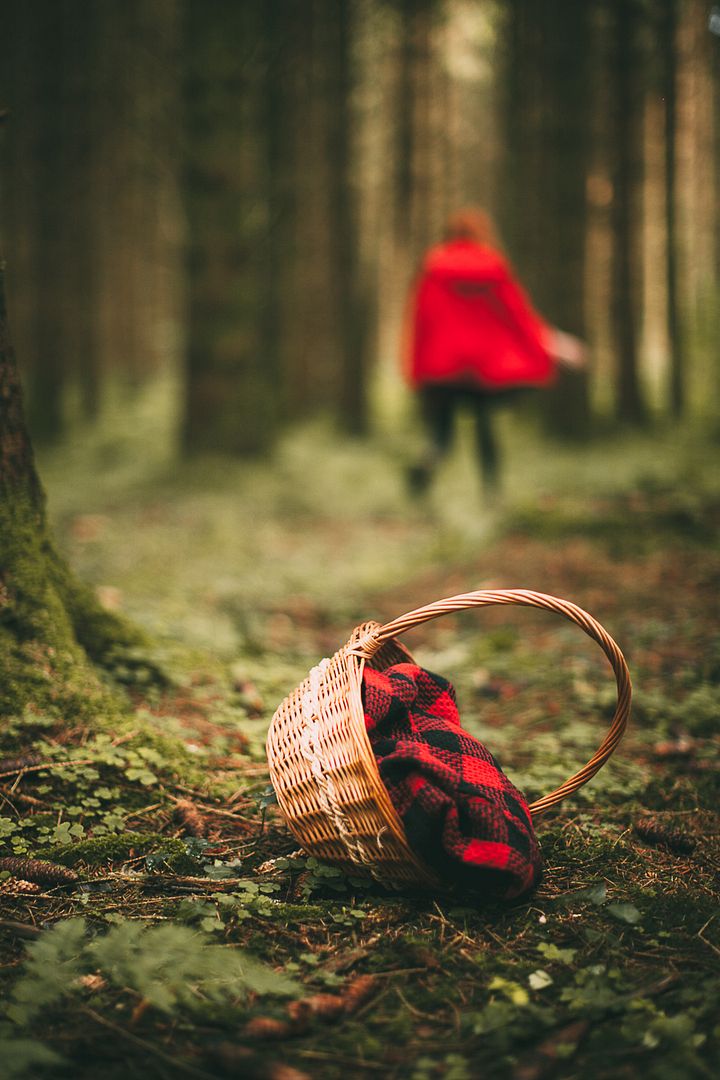 Save
Save