Emily & Fin
is one of my favorite local, UK brands to work with. Their pieces are usually retro-meets-classic in unique prints and now they're adding
knitwear
to the mix. The aethestic and quality is consistent with their staple pieces, with added coziness factor. I received
the Lois jumper
and immediately thought of so many outfits it can be styled with. A medium weight, sparkly navy sweater it works both dressed up or down; layered over skirts and dresses, or styled with jeans. I love versatility in my clothes and couldn't resist shooting a little remix around this lovely knit. The first look is probably the most cliche "me" of the three styles. I do enjoy a little skater skirt (I've probably worn this one a dozen times on the blog) and always feel an outfit isn't complete without a few quirky accessories, this time in the form of crocheted tights, a floral headband, and tiny vintage mouse brooch that might be easily overlooked, but is probably my favorite detail!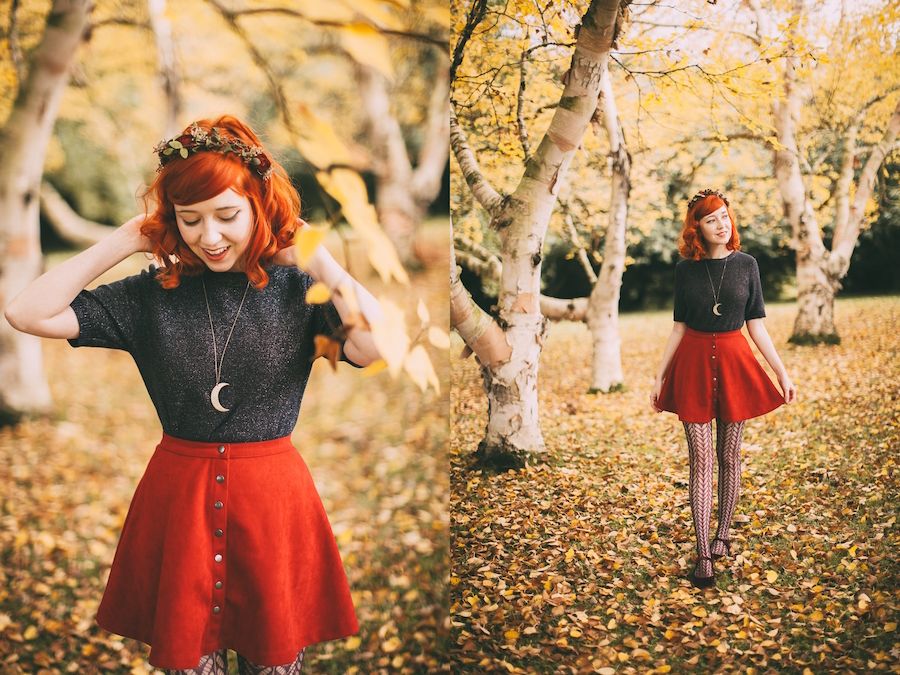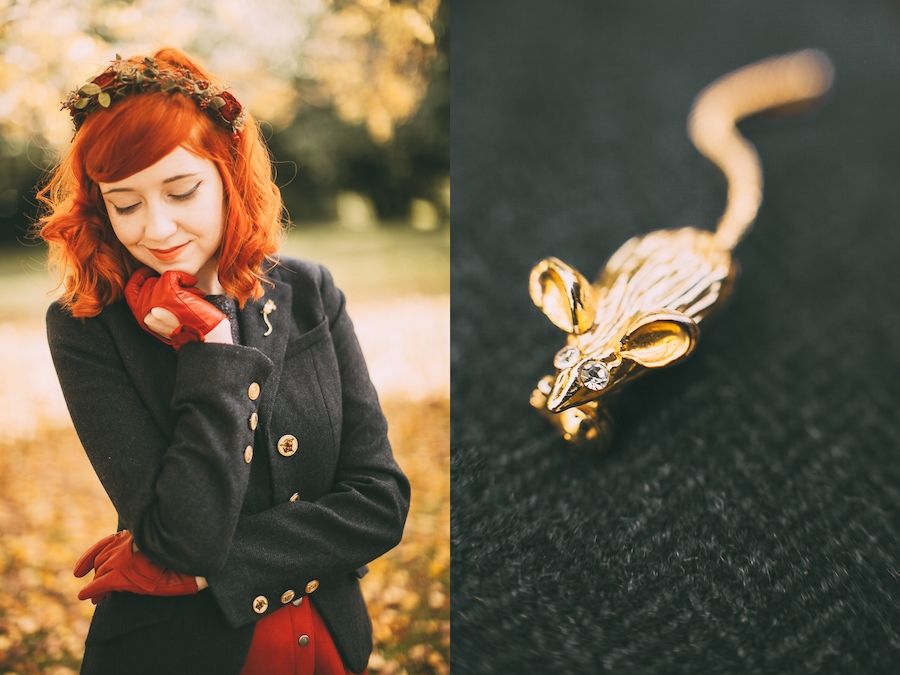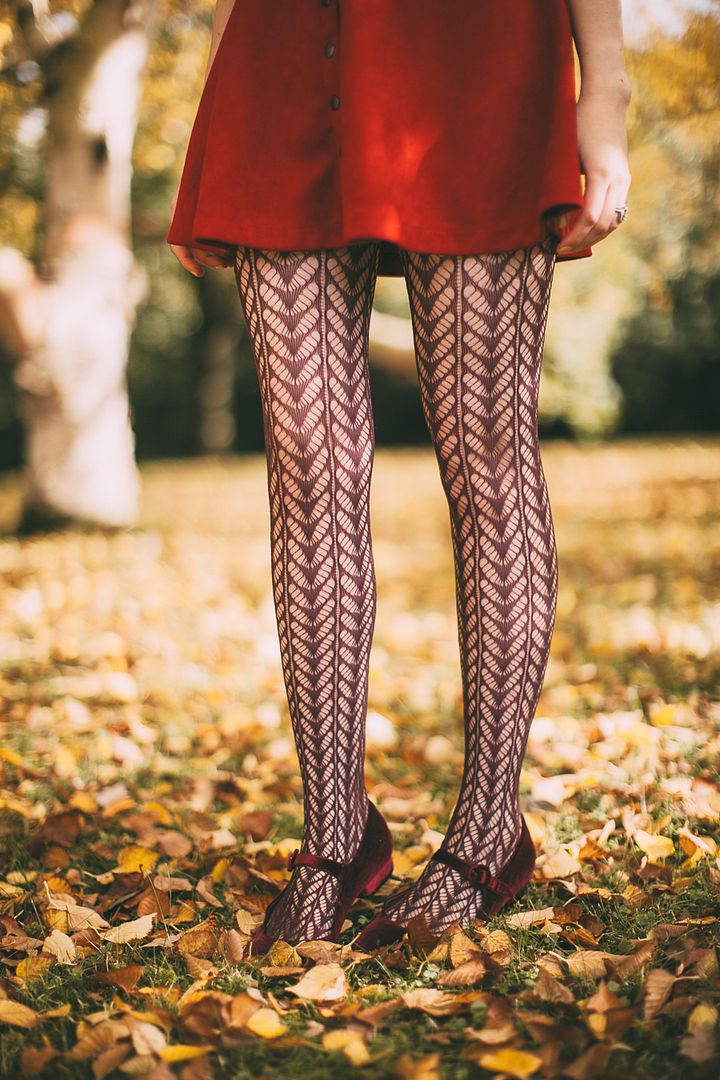 The sparkles in the metallic yarn of the jumper make it a perfect piece to dress up for those autumn evenings when you want to feel fancy, but could do without bare shoulders and goosebumps. Whenever I remix a piece I always try to think about how you can make it look different from the last outfit--there's the big obvious changes in statement jewelry and day skirt to in-your-face-tulle, but there's also subtle changes you can make like I did with this look by rolling the sleeves. P.S. Although this top is sweetly sparkly, I should add that it isn't itchy at all! I've tried some metallic knits in the past and usually they're a bit itchy or uncomfortable, but that is definitely not the case with this jumper.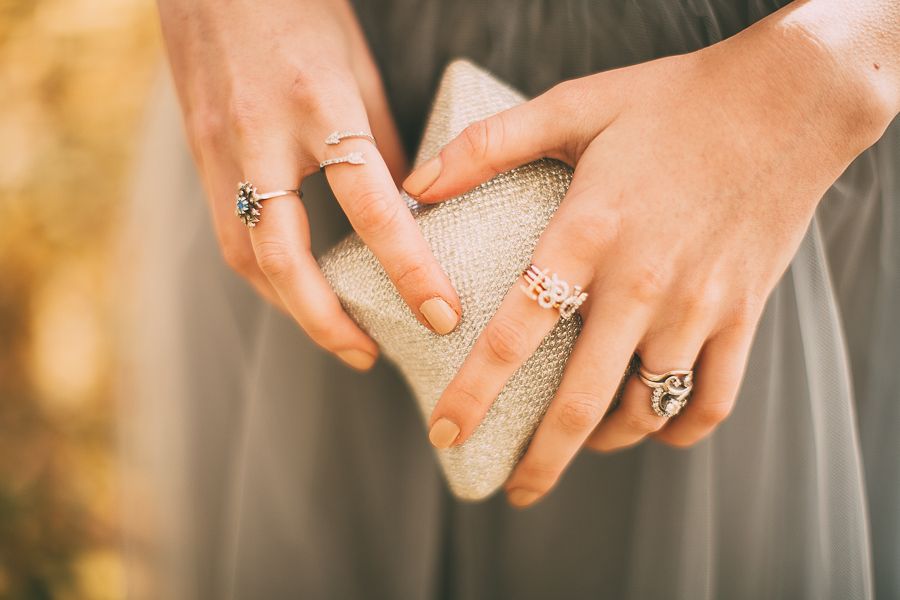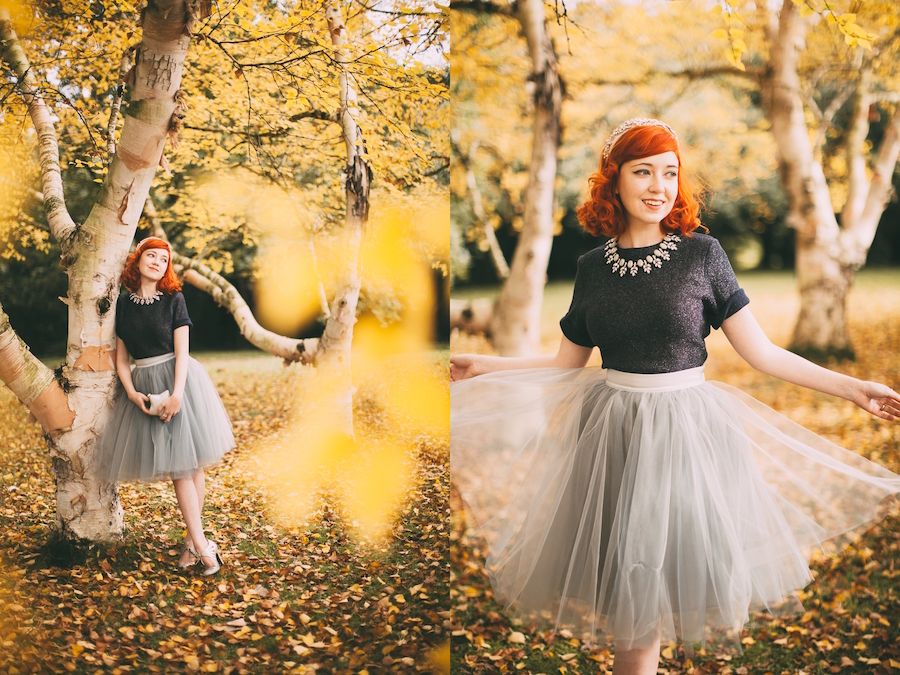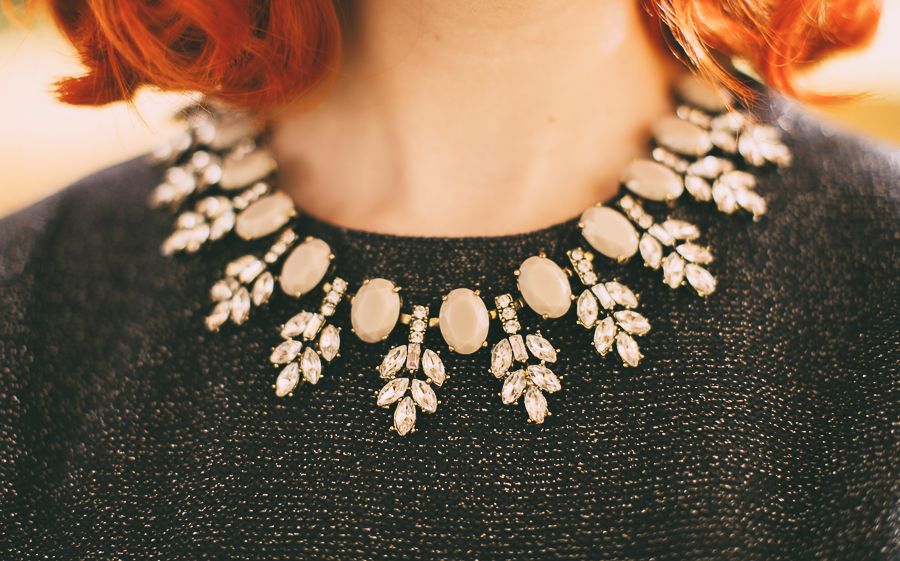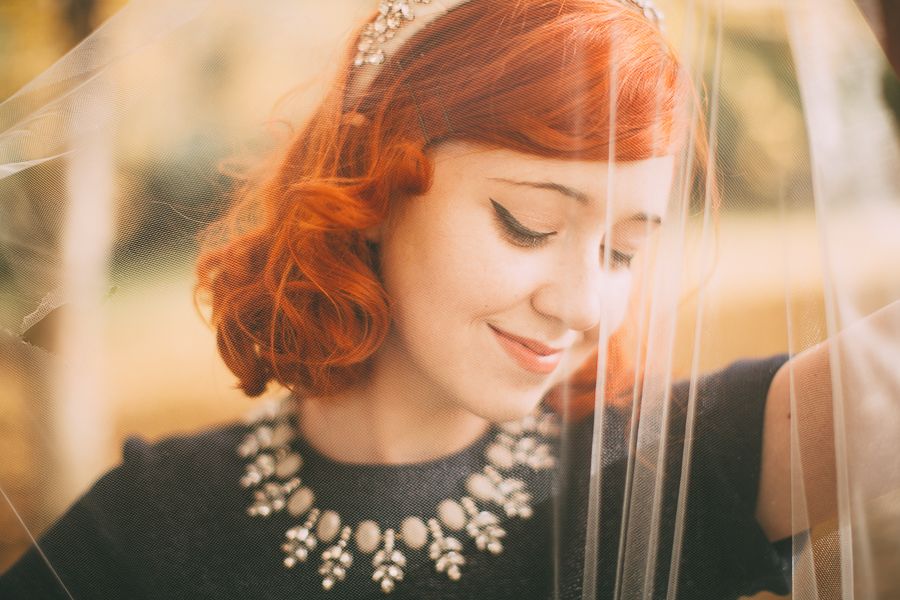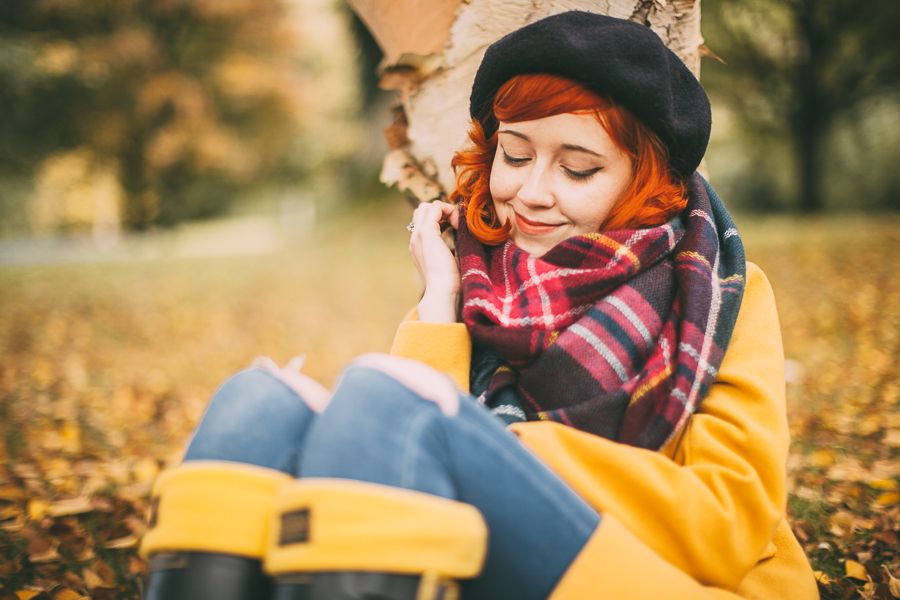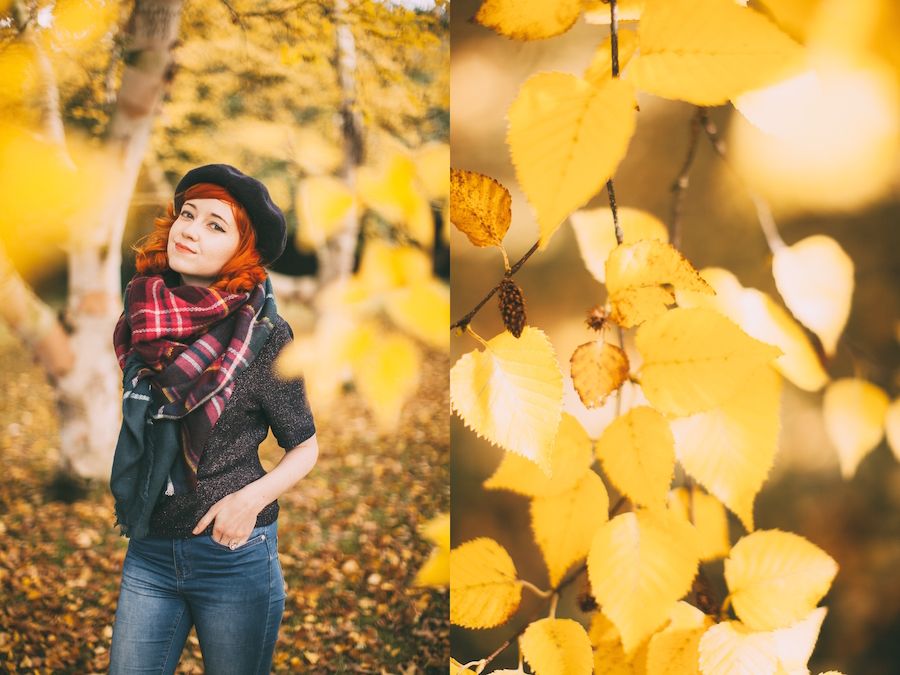 This casual style is the least stereotypically "me" of the three, but the most sensible for someone like myself recovering from the flu! It was warm enough when we took these pictures, but I was most comfortable bundled up in my giant scarf and cheery coat. The jumper disappears under the layers of this look, but it's a great little piece to dress up a basic pair of jeans for when you do head indoors after a blustery day and start shedding your cocoon in favor of a hot mug!