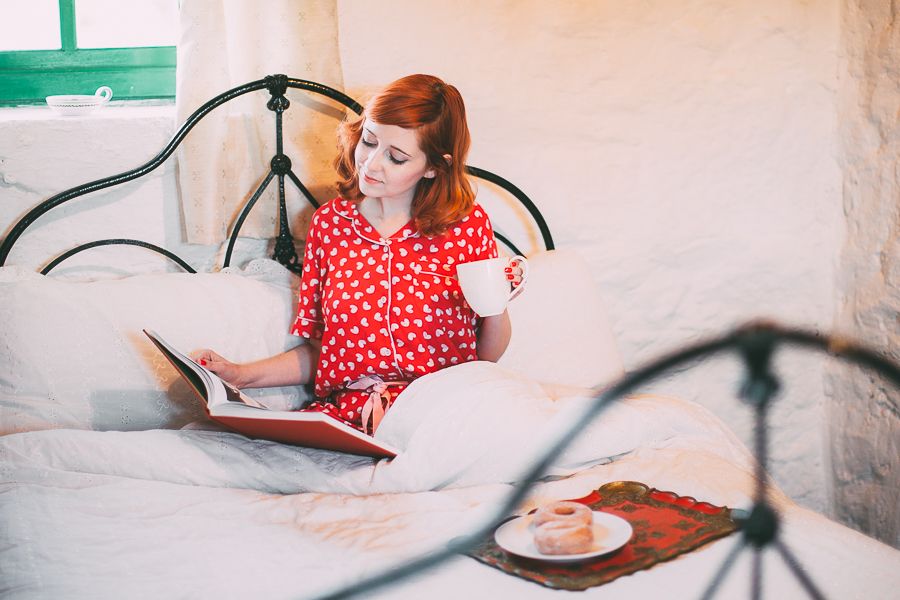 As the days get shorter and colder there's nothing I'd rather do than spend my time indoors. (By January I'm always desperate for indoor locations to shoot pictures for the blog.) One of the best feelings is coming inside on a chilly evening and slipping into some cozy comfortable clothes for loungeing about in. Usually this means a favorite old sweater that is looking a bit to ratty to wear out and some leggings, but now I have these
sweet matching pyjamas
from
Emily and Fin
that are definitely upping my lazy-wear. I mean yes, you can wait until bedtime to wear them, or you could put them on as soon as it starts to get dark outside, add a pair of cozy slippers, and watch a film noir (my pick for a perfect film noir is below). While you're at it why not toast some s'mores? Of course these aren't your typical s'mores because I have trouble finding American products in grocery stores (they might be in the stores, I just can't seem to find them no matter how hard I try) so instead of Hershey's and graham crackers we substitued chocolate digestive biscuits--which if you are American I promise digestive biscuits are nothing like what they sound like. The result was still delicious and a perfect pick-me-up from what hasn't been the easiest week.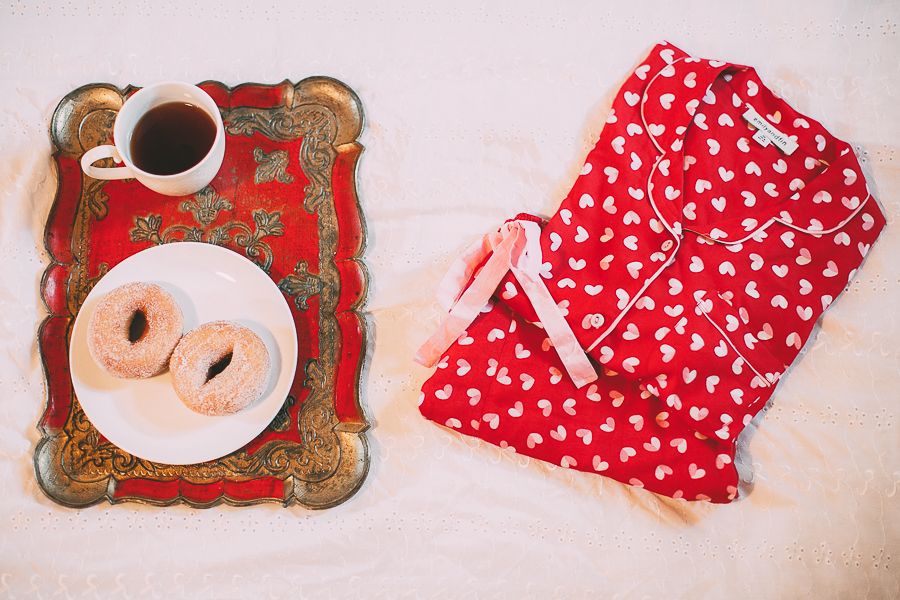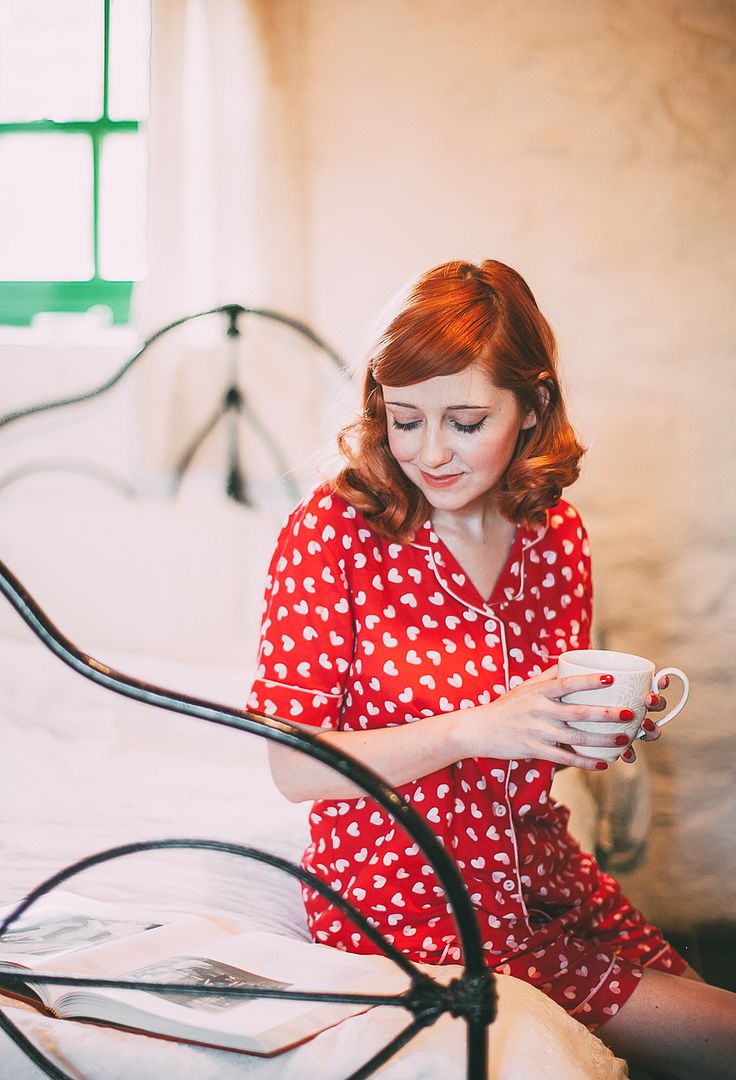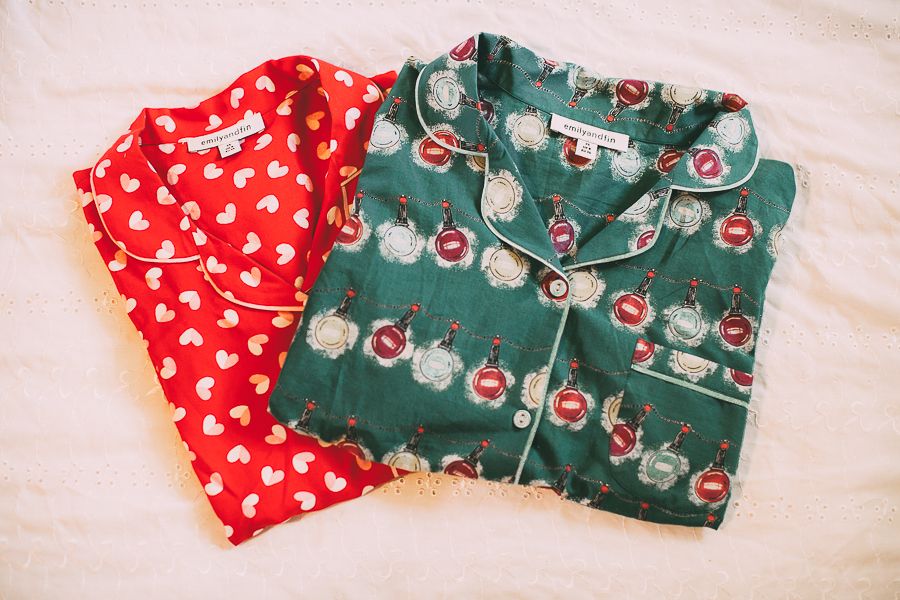 The heart print set is such a cute pair of pjs for any time of year, but the
Emily & Fin Nellie Pyjama
set is especially cute right now! The little string of ornaments is so festive and would make the perfect Christmas present.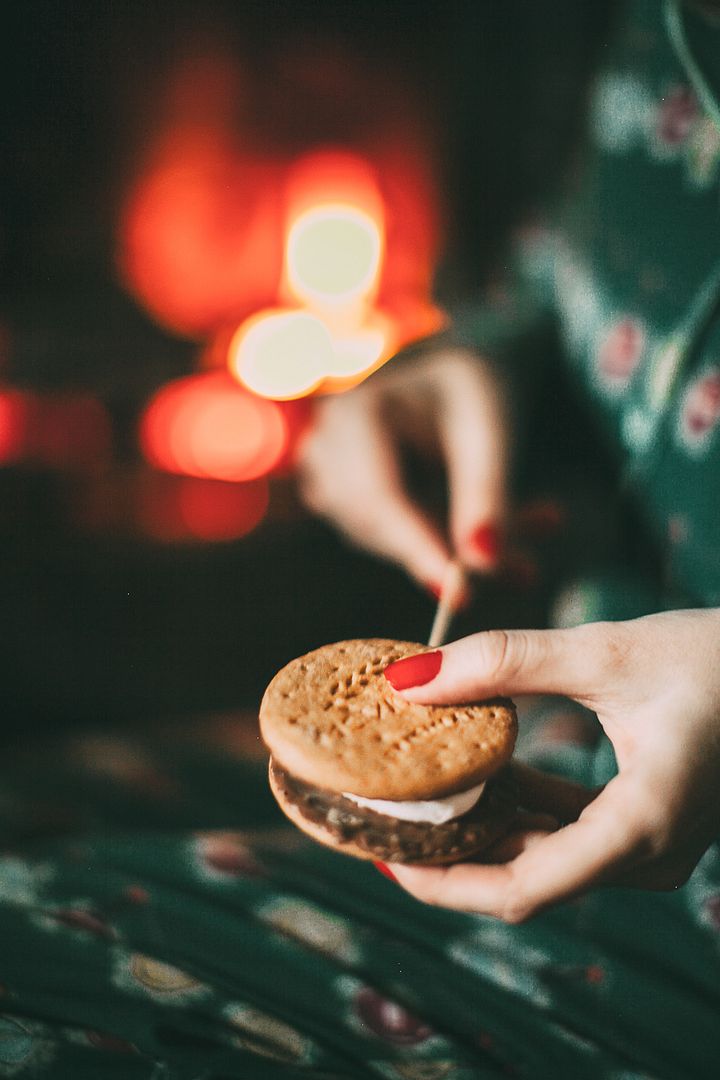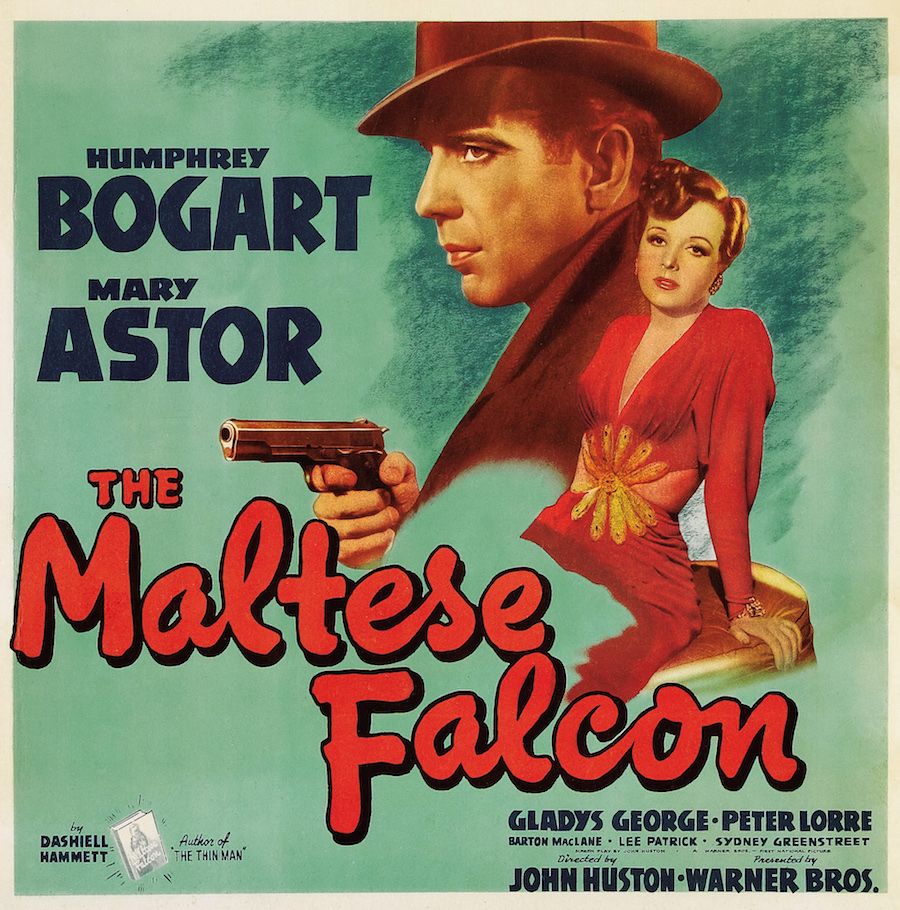 A perfect Noirvember movie pick: The Maltese Falcon (1941)
The Maltese Falcon is one of the most enduring movies from the film noir genre and a perfect moody film to suit November's grey days. In this noir classic, detective Sam Spade (Humphrey Bogart) gets into trouble when he takes a missing person case brought to him by a beautiful but secretive woman, Ruth Wonderly. Wonderly claims to be looking for her missing sister, but shortly after Spade and his partner agree to help her, trouble arrives. Spade's partner is murdered and Spade is accosted by a man (Peter Lorre) demanding he locate a valuable statuette. Spade, meets one eccentric criminal after another and becomes entangled in a dangerous web of crime and intrigue as he begins to search for the mysterious object they're all after: the bejeweled Maltese falcon.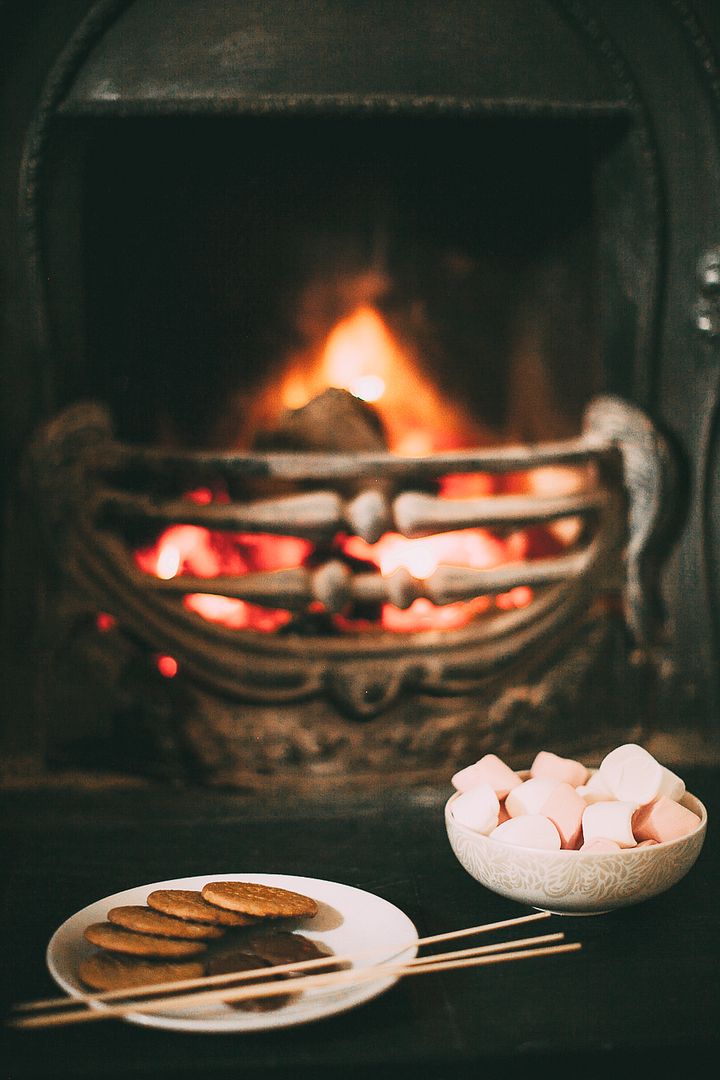 *pictures by Thomas*