Today we are celebrating a belated Thanksgiving with friends (a Friendsgiving, if you will) and between the mayhem of trying to cook my first turkey without giving everyone involved food poisoning and figuring out a way to squeeze everyone into our tiny house, I'm feeling quiet festive. We didn't celebrate Thanksgiving last year because it was my first in Northern Ireland and planning one seemed too stressful, but this year I'm glad we organized a little gathering. I really enjoy learning new recipes--I have a goal of trying one new recipe a week even if some weeks it is just a new variation of tomato soup in the hunt to fine the perfect one--and bringing some seasonal decorations into the house. Following this celebration we'll have to pay a visit to the Christmas tree farm and start decking the halls for that holiday! But first I have a day of cooking and baking ahead of me as I prepare for our guests. It should be fun since this is my first time making a Thanksgiving dinner and everyone else attending's first Thanksgiving full stop. I wasn't able to find some of the ingredients I needed for certain dishes, like fresh pumpkins or canned pumpkins to make pie, but most of the traditional dishes will be filling the table in one form or another with the Macy's parade streaming in the background.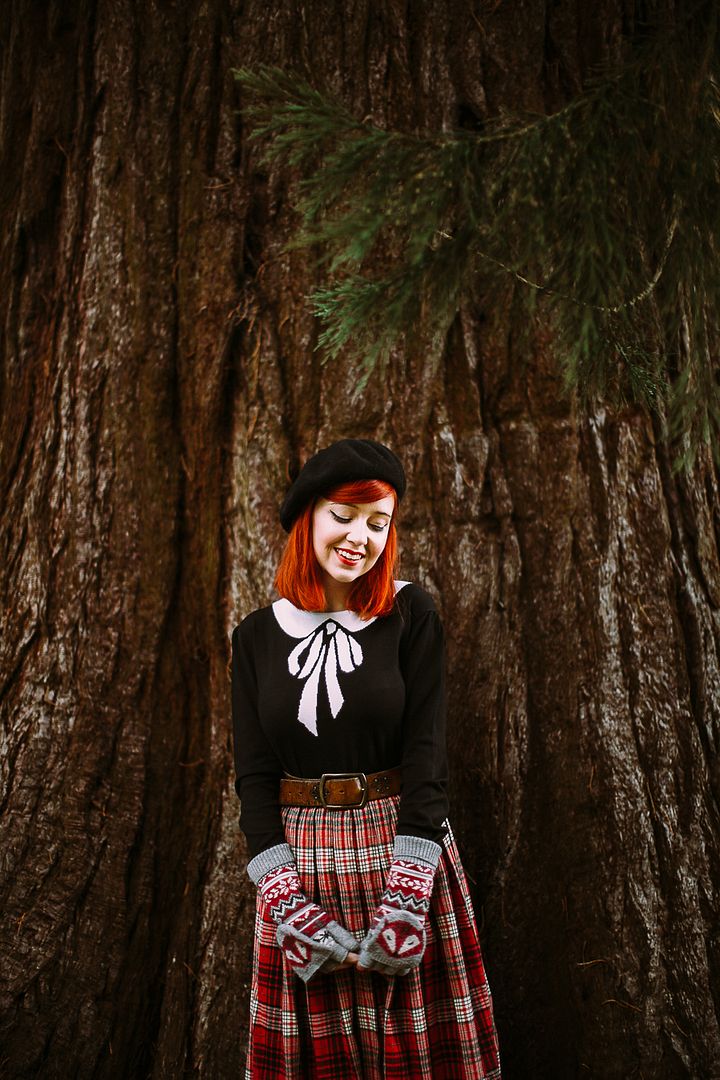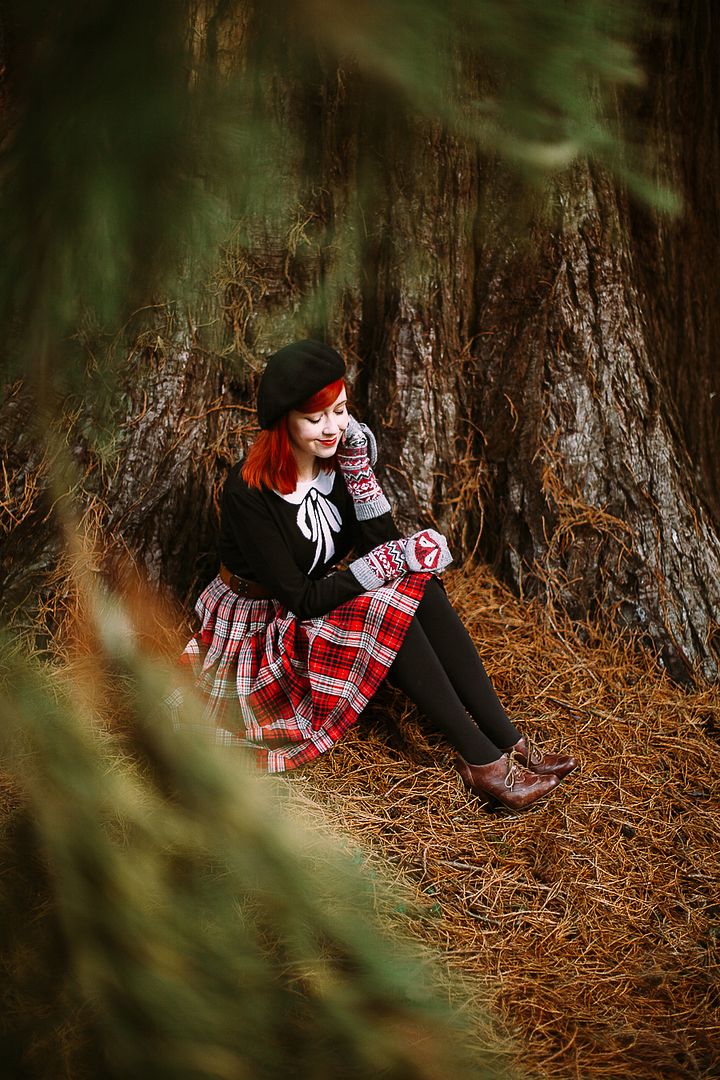 beret
,
Joanie Clothing sweater
, old gloves (
similar
), vintage skirt (similar),
Wolford tights
, old oxfords (similar
here
and
here
)
I pulled this vintage skirt and my fox mittens out of winter storage recently and thought the two made a playful combination I hadn't worn before. Winter is always ideal for pattern mixing; more layers and knit fabrics seem to help make the mix work and even mis-matched things are forgiven if they keep you warm. My
new sweater
from Joanie clothing finished off the outfit nicely and added that festive touch--the trompe-l'oeil bow reminds me of all the presents we'll be wrapping soon.