I have a thing for manor houses; we spend many a weekend wandering the grounds of old estates and snapping pictures outside the stately buildings, but rarely do we venture inside. I've been working on and off on a list of "Manor Houses to visit in Northern Ireland," ones we regularly haunt that others might also like to visit, but somehow I've never finished the post. Perhaps I will complete that post one day, but for now if you're only visiting one manor house I'd recommend going to
the Argory
and if at all possible, go this weekend for their
Christmas Fair
. We've seen the Argory in early spring when their paths are lined with snowdrops and the height of summer when elder flowers are growing as high as your waist, but only recently have we tripped inside the manor house itself--and I can't think of a better season to view it in. The rooms are filled with Christmas cheer; towering trees topped with candle lights and ringed with presents, vintage Christmas cards cluttering the marble tabletops, and antique toys laid out on the ground--the whole house looks like a scene from a vintage Christmas film. You half expect Bing Crosby or Bette Davis to waltz down the hallway. I tried to do the scene justice in my newest Unique Vintage dress; feeling like the star in my own version of
Christmas in Connecticut
. Although I might be a slightly more adept cook than Barbra Stanwyck was in that film, I'm equally out-of-place in this grand old house. Our own humble home has also been decorated with tree and lights and although a bit less glamorous, the glow off the tree definitely brings some cheer into the greyest December day. Drop by
the Argory
this weekend for a chance to see how a family would celebrate Christmas in the 1800s between exploring the courtyard which will be packed with food and craft stalls and a traditional working carousel. I'm hoping to nip down on Sunday and see the festivities for myself.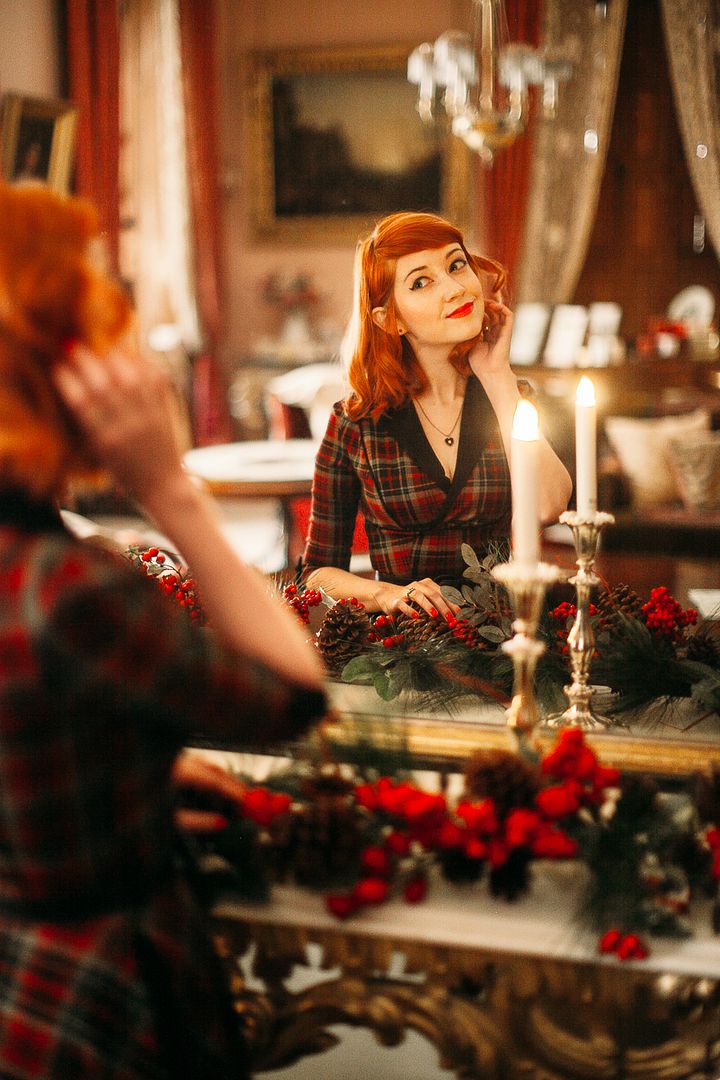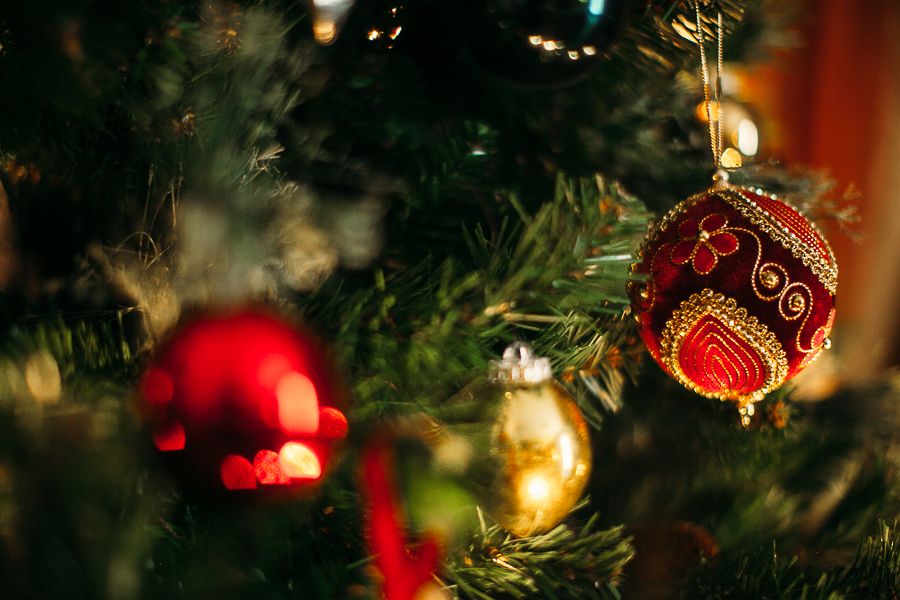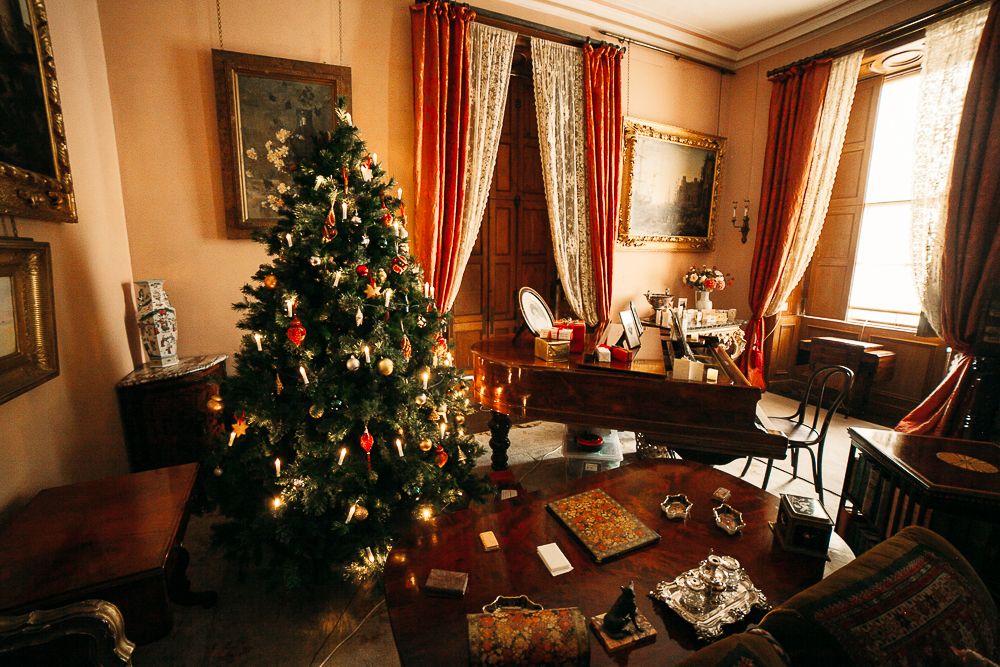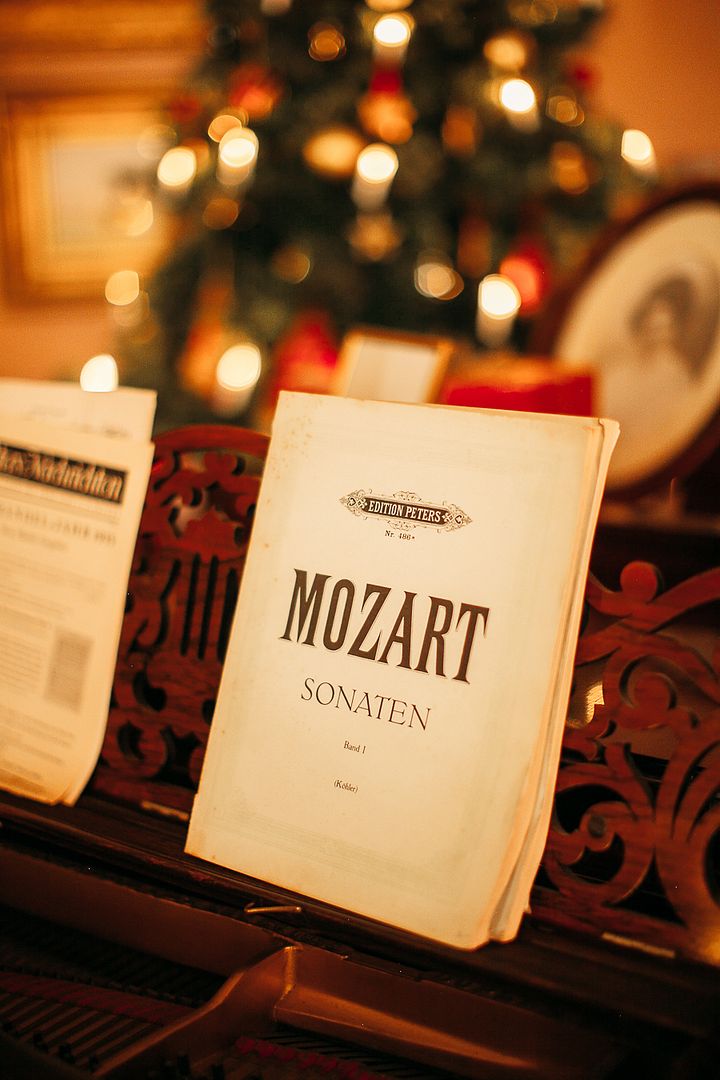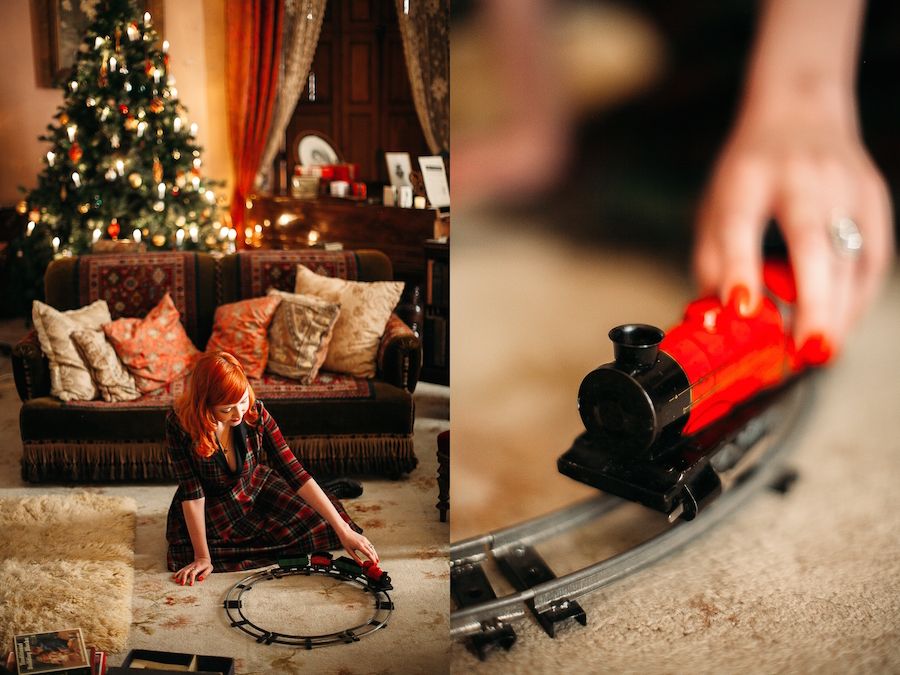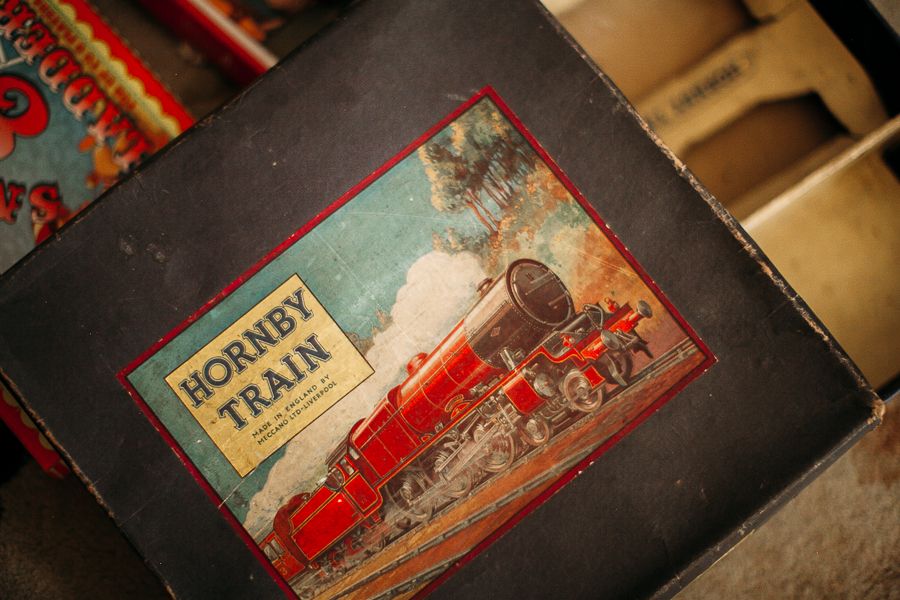 This Unique Vintage number
might be my new "Christmas" dress. I have a favorite dark floral dress I wear every Thanksgiving that I now think of as my "Thanksgiving" dress for the foreseeable future. It just fits that occasion so well and makes me feel lovely. I also like that I accidentally started a personal little tradition with that dress and each year I bring it out and re-live some of the memories that were made the last time I wore it. This dress with its super fitted but flattering cut in red plaid with just a hint of green feels like it could be my new Christmas equivalent. A dress I bring out every year around this season and make some new Christmas memories in it. It reminds me of the vintage dresses you find in thrift shops and antique stores that were the original owners wedding dresses, but weren't made in white, but were slightly more practical and got worn and re-worn through the course of their life on special occasions. Instead of holding one special memory, they held many. Of course, the fitted design does make it less than ideal for family feasts, but other gatherings or evenings wrapping presents are made infinitely more glamorous by throwing "this old thing" on.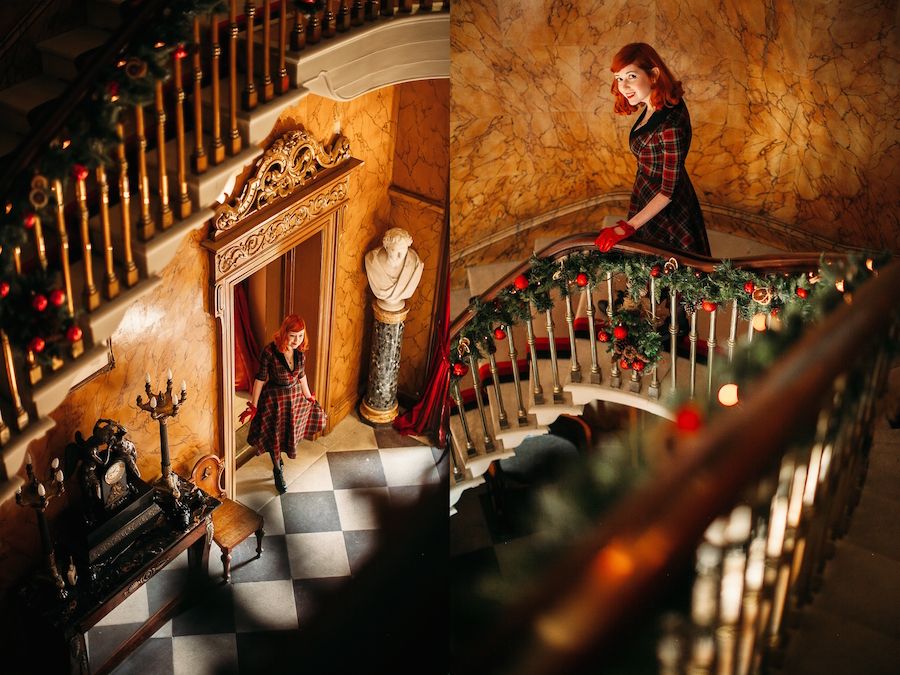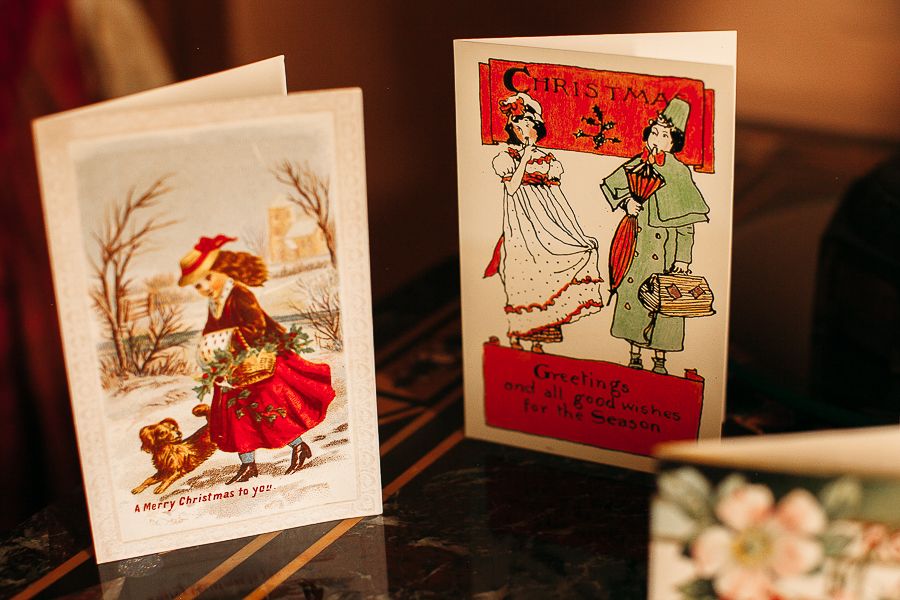 *pictures by Thomas*