I slipped into the world of fantasy home shopping the other day. It started with a cute, reasonably priced thatch cottage for sale in a county near us and quickly escalated into stone towers and gothic castles on the market. If you want to live in a castle in Ireland, it's definitely possible if you have the budget! Before I moved here I heard about a castle that had been renovated into apartments and was quite convinced we should live there. Thomas talked me into the gatehouse instead and while I love where we live, I still can't help doing a little window shopping for other homes. We aren't planning on moving anytime soon, but when there are castles on the market how can you help but look?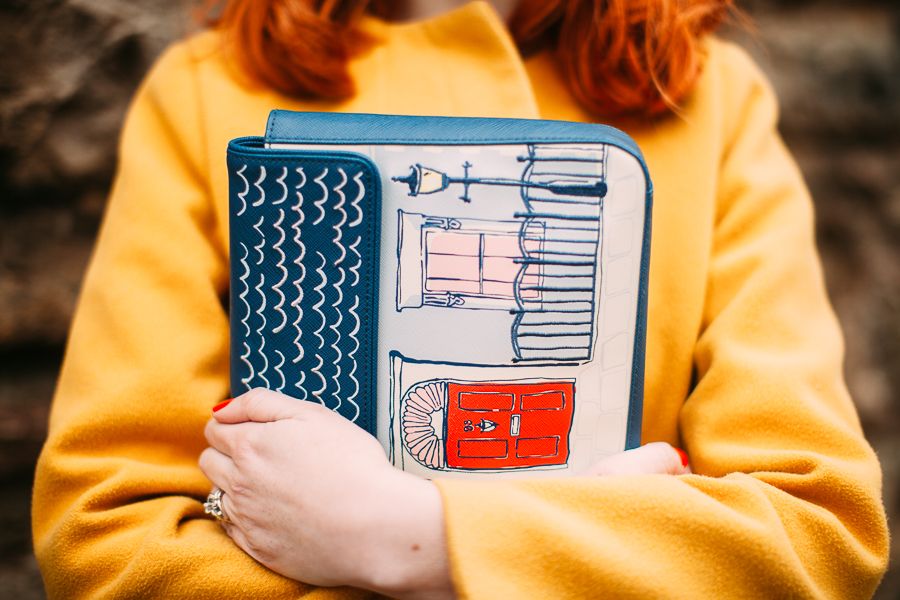 old coat (more yellow coats), Miss Patina blouse c/o, old dress (similar), old heels, Cath Kidston purse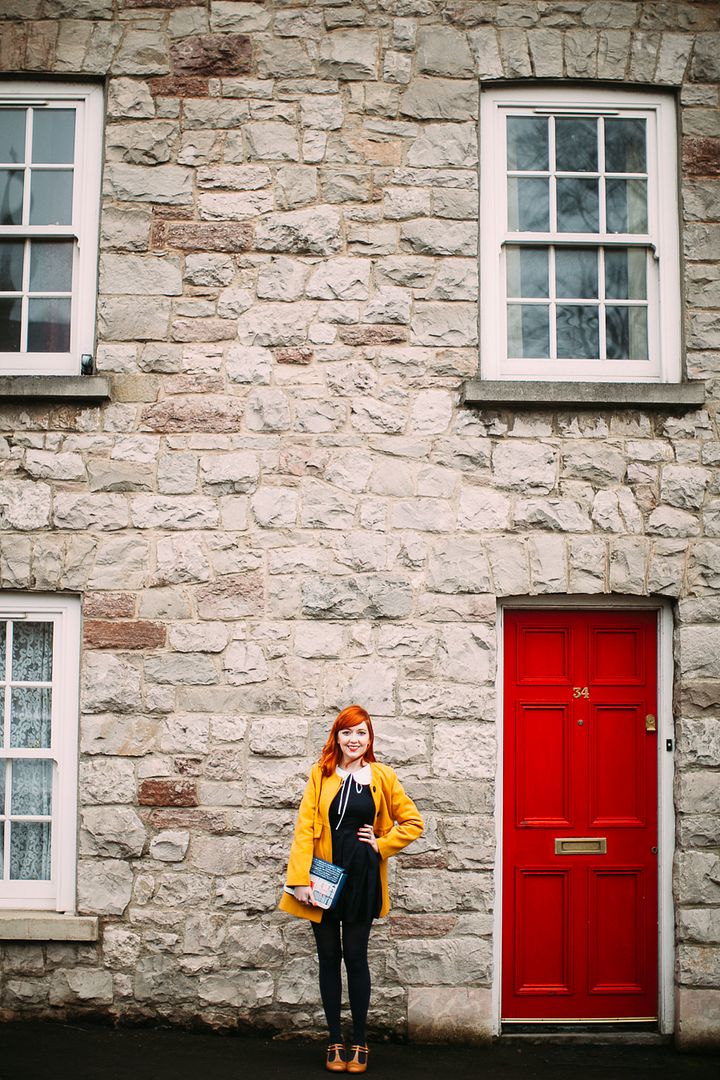 I think 90% of my favorite blouses are from Miss Patina. They just back brilliant blouses and not just quirky, cat-collared ones either; I have a cream lace Miss Patina blouse I wear all year round.
This striped one
is perfect for spring, hitting the trend of dramatic sleeves that is hot right now without being too over the top (
it also comes in pink
). And yes, there are cat faces on the collar...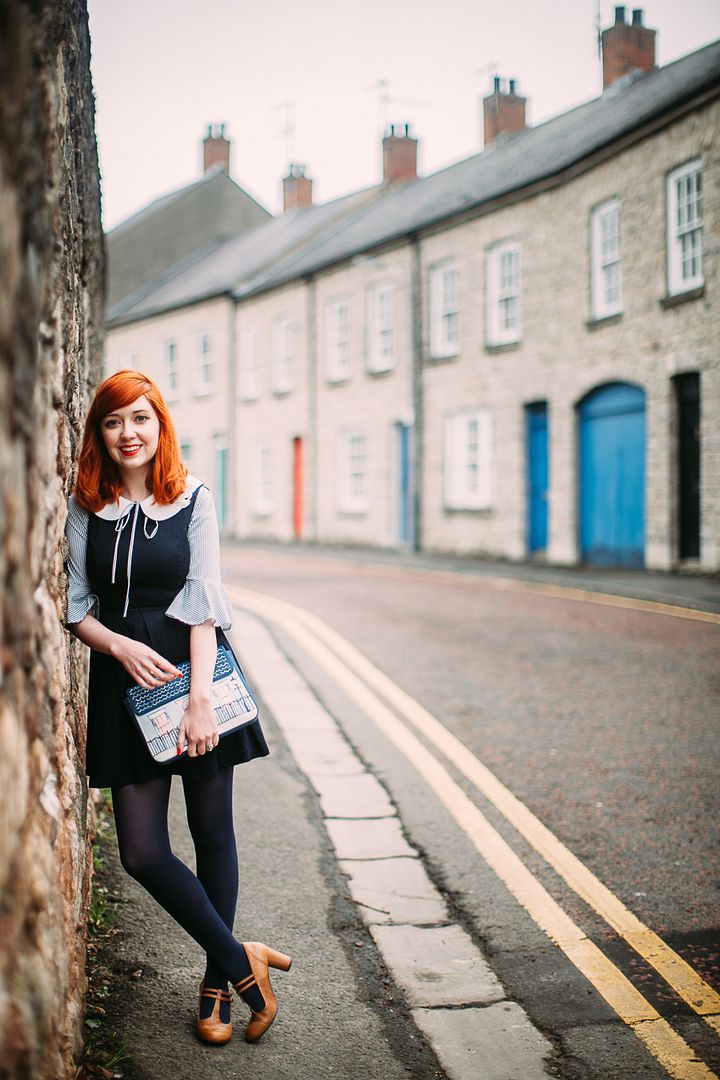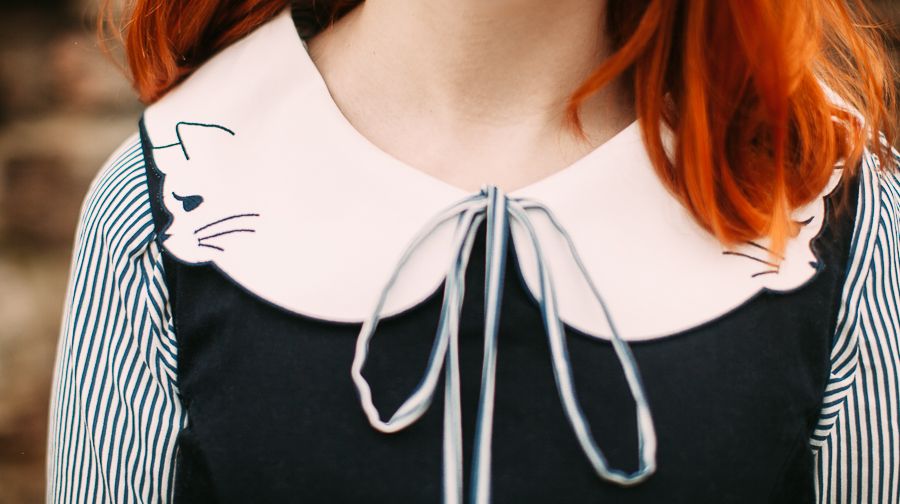 old coat (
more yellow coats
),
Miss Patina blouse
c/o, old dress (
similar
), old heels,
Cath Kidston purse