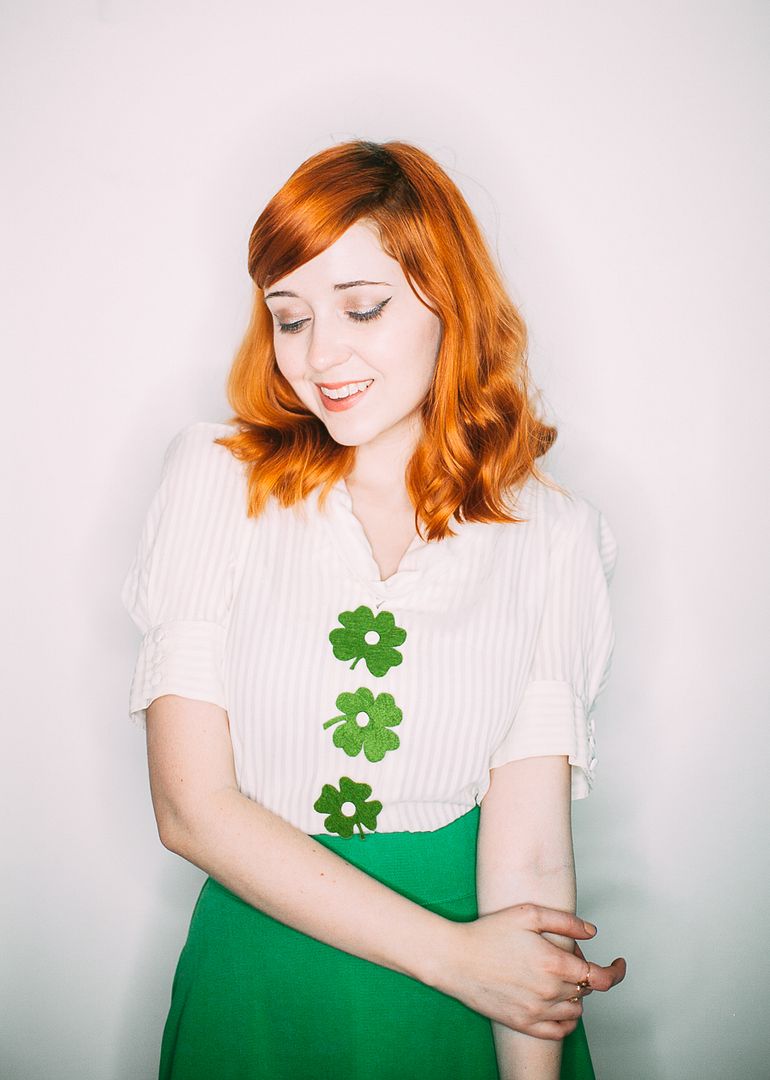 This DIY is so easy you can whip it up last minute St. Patrick's Day morning to save yourself from getting pinched! Although, funny story, the tradition of pinching people if they don't wear green on St. Patrick's Day originated in America, not in Ireland. While I live in Northern Ireland now, some habits are hard to break and I still find myself reaching for green to wear this month, even if no one around here is familiar with that tradition!
How to:
-trace or draw a simple shamrock design on green felt using a sharpie marker
-cut out your design and make a small slit in the middle of each shamrock
-take your favorite white button blouse and pull the buttons through the slits in your shamrocks
-enjoy your festive shirt!
Instead of buying a cheesy St. Patrick's Day shirt, these little shamrocks can temporarily dress up almost any blouse in your closet. I love that you can remove the shamrocks and save them for another year. You could also only use one shamrock for a more subtle nod to the holiday or attach a felt shamrock with your favorite brooch to your coat or sweater if you aren't wearing something with buttons.