I hope you're not tired of seeing daffodils in my posts; they're almost unavoidable at the moment. There are daffodils in the garden in front of our house, a thick patch on top of the hill just around the corner, a lane lined with daffodils on our way into town--not to mention the bunches for sale at every grocer. As you can see by the bare-limbed trees behind me the rest of spring hasn't quite caught up with the daffodil explosion! I'm not complaining because it is so pretty, but I'm also eagerly awaiting the rest of spring--the wild garlic blooming in the woods, the bluebells, and the apple blossoms; since I live in what is known as the "Apple Orchard Country," the last is especially lovely as we are literally surrounded by apple orchards.
P.S.
This dress with the bicycle print
is getting restocked for the last time soon, so if you want it order it now before it's gone!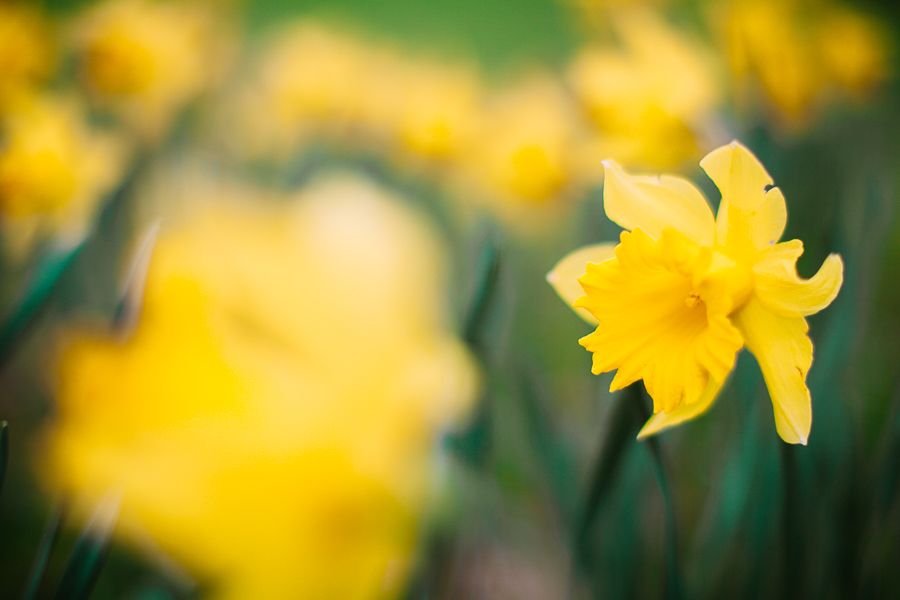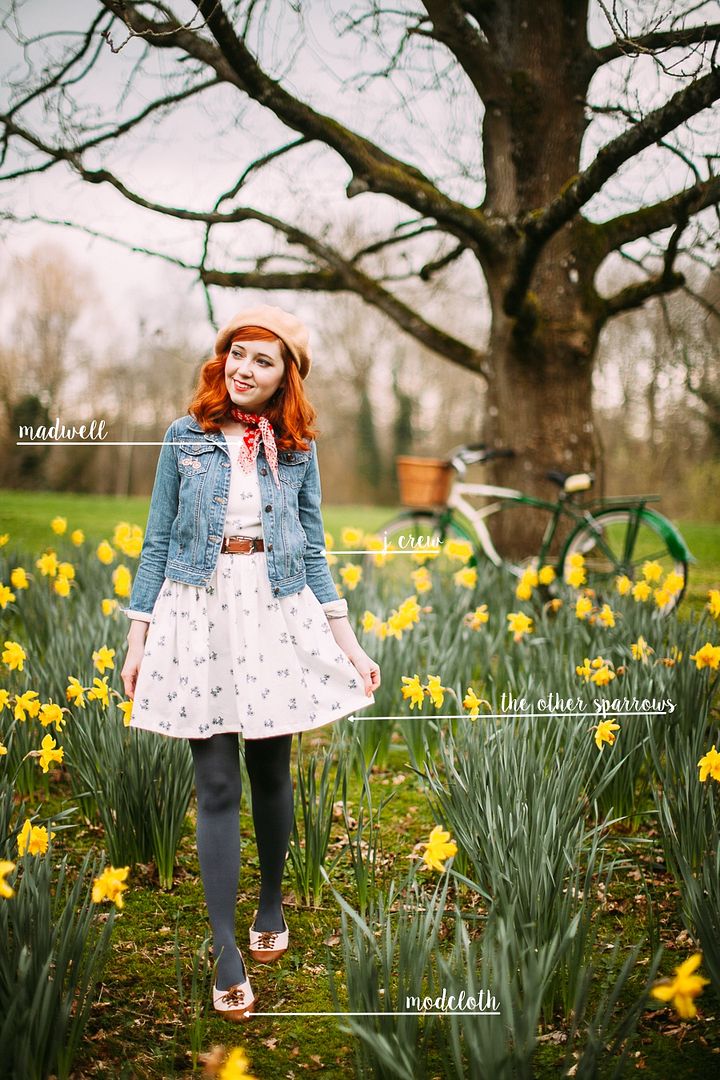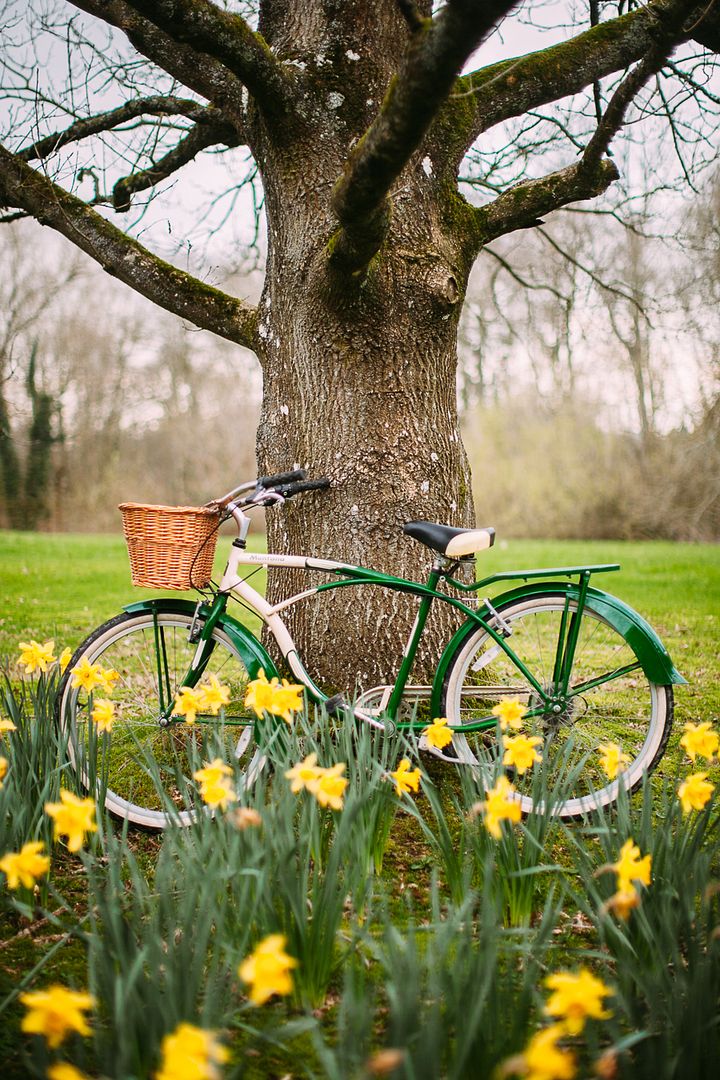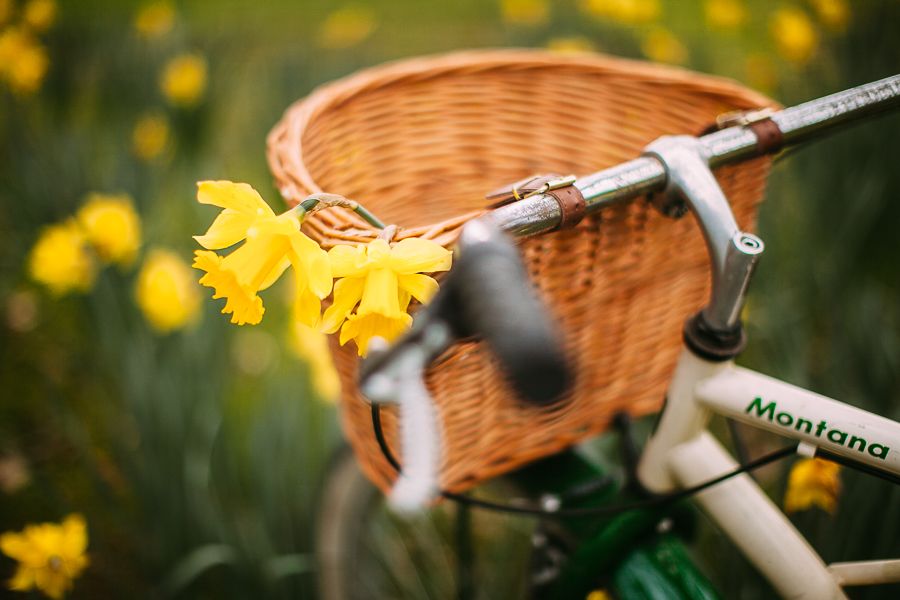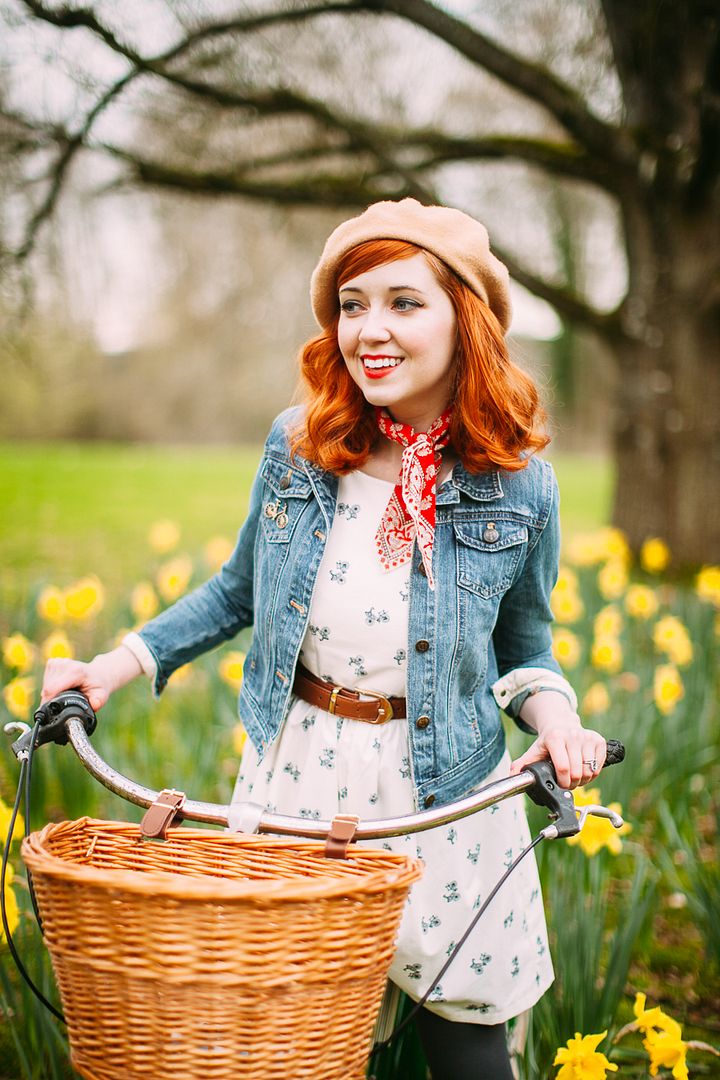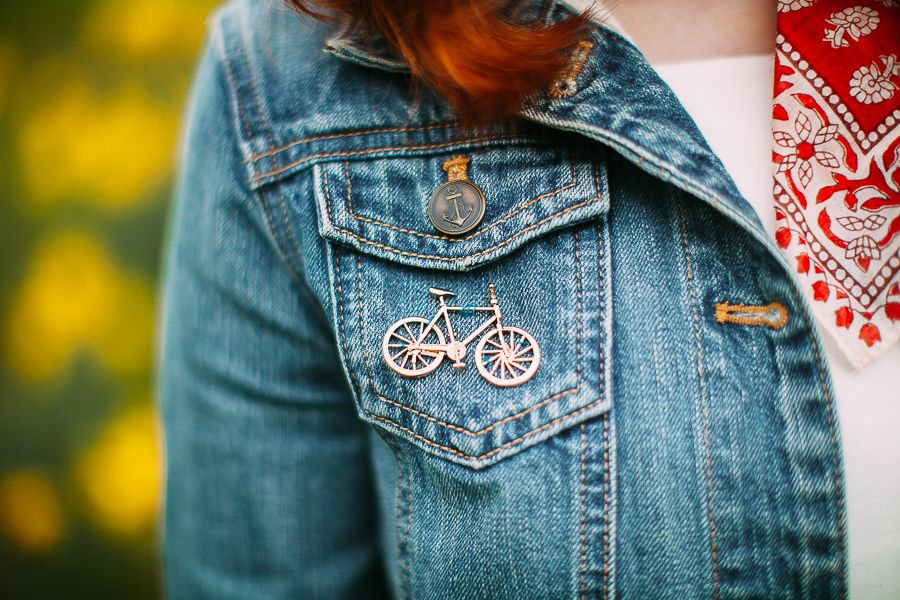 *this was a cute bicycle pin, but I broke it, so I sewed it to my jacket!*