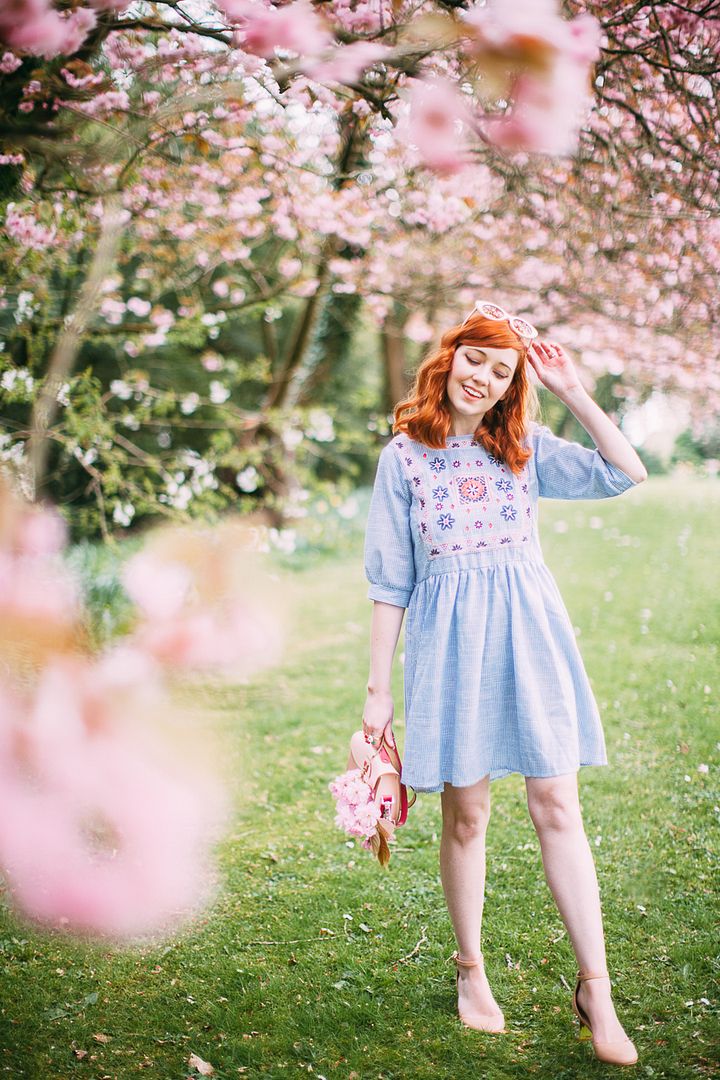 I'm clearly having a "pink moment" on the blog between Monday's outfit and today's cherry blossoms. I spent one too brief semester in Japan when I was at university. I chose to study there in the spring semester because I wanted to see the cherry blossoms and they did not disappoint. When I first landed in Japan it was snowy, but a few short months later and I was walking to class under a flurry of pink petals that fell more gently than snow. I have a very vivid memory of that; a simple walk to class, surrounded by a swirl of cherry blossom petals feeling as if I was in a dream and thinking over and over again in my head "
I'm here.
" These petals aren't falling yet and I got to wear cuter shoes on this day because I didn't have a nearly hour walk to class (I chose to walk instead of taking the subway to school because I wanted to experience as much of the city as possible while I was there and save money for clothes shopping because priorities), but there's still something magical about being surrounded by blooming trees here--a short walk from my house, beside an office building. I think it is that thaw after winter; that burst of color after months of darkness and grey that lifts the spirits and reminds us that everything has its season and the reminds us to stop and
view
the flowers while we can...
P.S. I'm selling some of
my gently used clothes here
. I will list more clothes once I have some of the current orders packed and shipped out.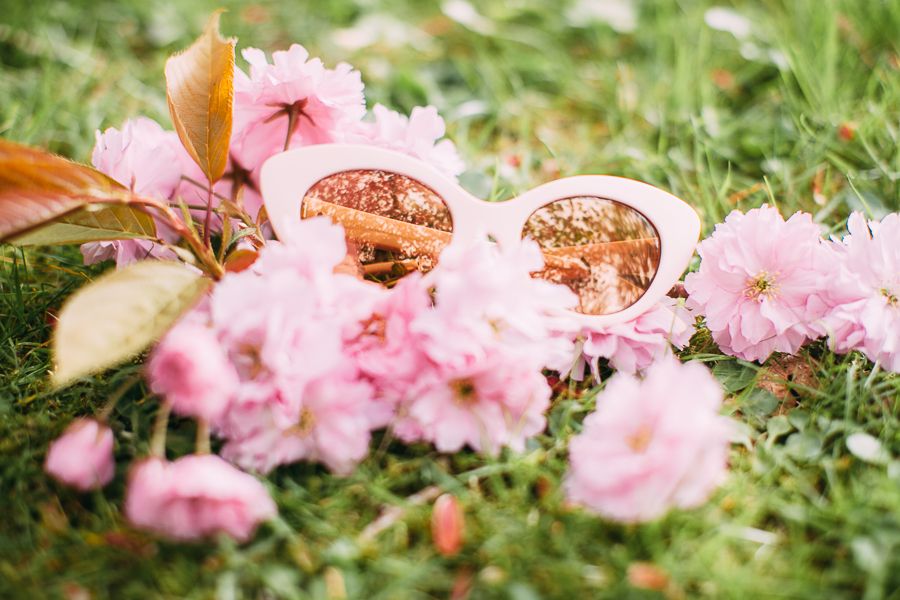 sunglasses, Romwe dress, Britstitch bag, old shoes, GoodAfterNine rings