As no surprise to anyone, I am a fan of Jane Austen's novels. They're lovely, well-written, the characters are lively and by the final page everyone seems to end up exactly where they should be. Every Jane Austen fan worth her needlepoint has already seen every version of Pride & Prejudice (including the black and white 1940 version starring Greer Garson), so this is not a list of popular and typical films based off of that illustrious author's novels. Instead these are light-hearted spin offs, film fan-fiction if you would, that should be enjoyable to those who love the novels, but also like a laugh. I call them "guilty pleasures" because, well, let's just say if the 2005 adaptation of Pride & Prejudice wasn't a faithful rendition of that well-known book in your eyes, then you won't like these films. But while some of these are a bit silly, they are a delight to watch--and as an added bonus most of these can be found on Netflix or Youtube.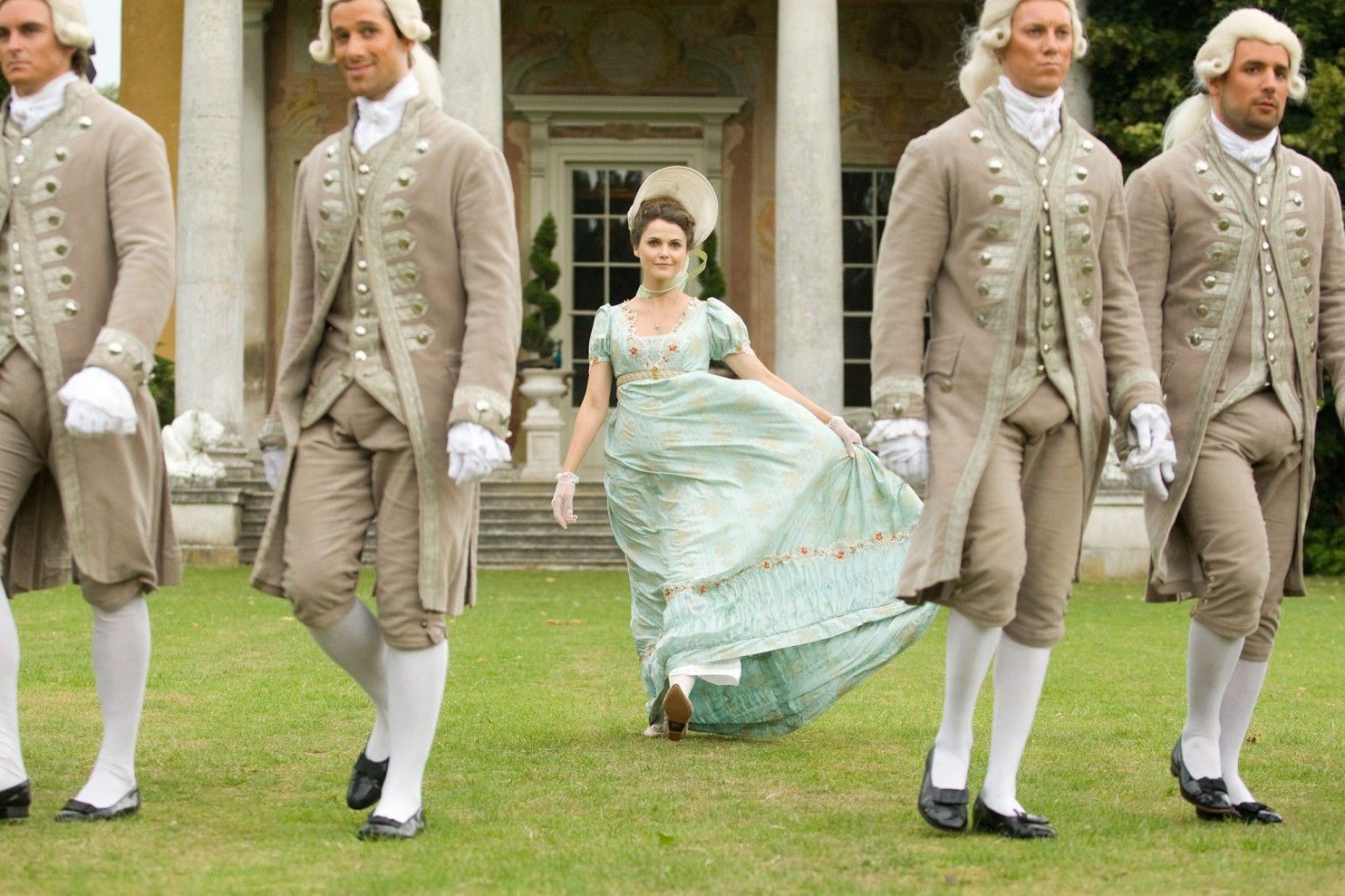 Austenland (2013):
This film is truly one for the Austen fanatics, since it stars an Austen fanatic who would rather daydream about Mr. Darcy than date and books a vacation at a Jane Austen theme park hoping for storybook romance. What she doesn't realize is that she booked the poor, orphaned relation package and instead of getting to play Elizabeth Bennet for the holiday she's more Charlotte Lucas. But she's determined to not to let her situation in life get her down and fights to be the heroine of her own story. It's hilarious and endearing and full of little moments of "oh my goodness that's me" many an Austen fan can relate to. (It's also the movie that inspired me to hunt down
my "I Love Mr Darcy" tote
!)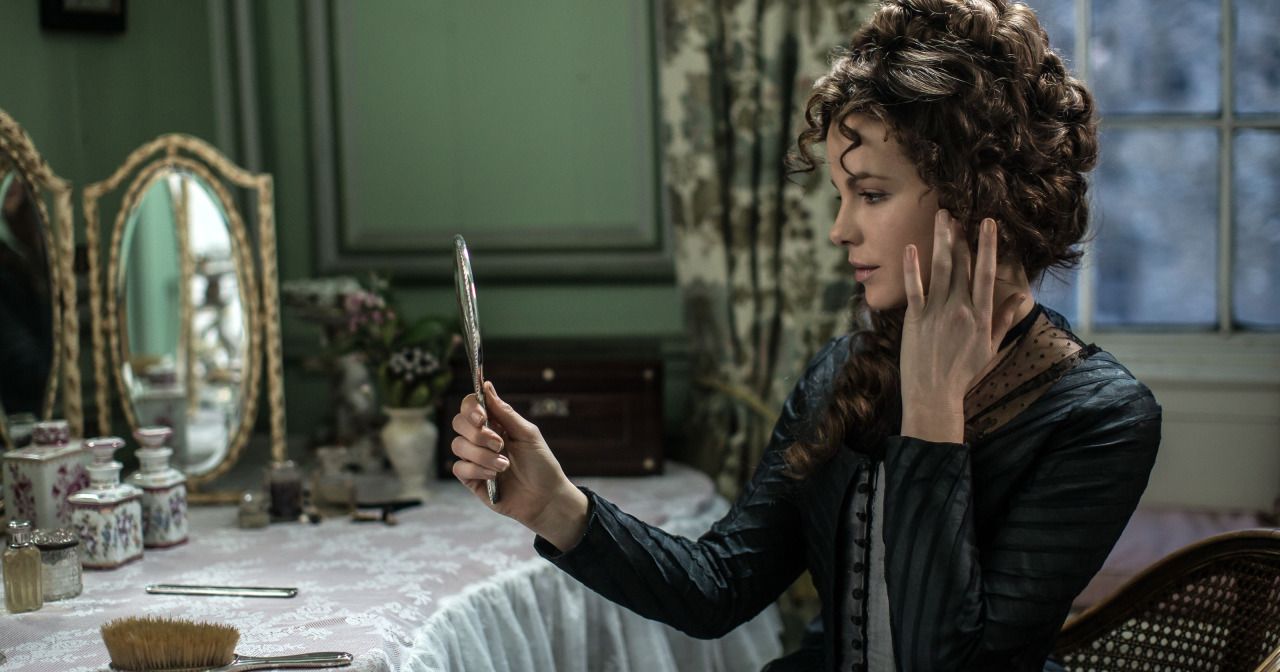 Love & Friendship (2016):
This comedic period piece is based on one of Jane Austen's less known works, namely her novella "Lady Susan" which Austen never submitted for publication. Her title character is a unique figure in 19th century literature--she is unscrupulous, selfish, scheming and brilliantly brought to life by Kate Beckinsale in the film. Throughout the movie she flirts, insults, plots and acts like no Jane Austen lead you have ever seen before. The character Lady Susan might have been based off of Jane Austen's neighbor; a beautiful woman who treated her daughters rather heartlessly and on-screen Susan is very cold to her daughter Frederica. As an American it was quite funny to hear an Austen character throw some verbal shade at my homeland with lines such as "Americans really have shown themselves to be a nation of ingrates, only by having children can I begin to understand such a dynamic..."
Northanger Abbey (2007):
Northanger Abbey was the first novel Jane Austen completed, but one of the last to be published. Reading the novel or film you can almost feel her youth in the writing through her protagonist--a young girl who spends too much time reading novels and daydreaming that she is a heroine in a Gothic novel. It's a light-hearted comedy that also seems to tackle what could be some of Austen's own early hopes and fears as a would-be novel writer given the social prejudices of the time; are novels just silly works of fiction suitable only for the entertainment of young girls without much sense? The film adaptation stars a young Felicity Jones who has never looked more wide-eyed and naive than as young Catherine setting off for her first season "out" in society.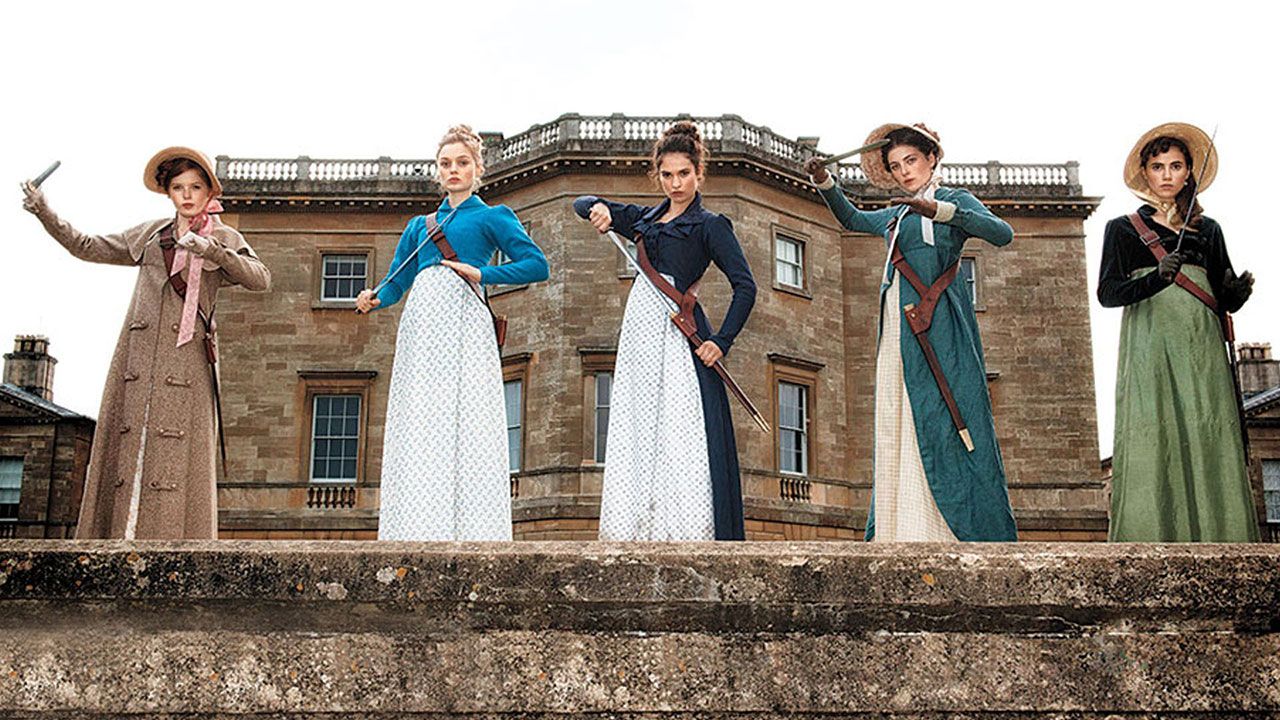 Pride & Prejudice & Zombies (2016):
This movie (and book) asks the eternal question, what if the Bennet sisters had to battle zombies
and
social pressures? The film didn't do well in theaters, but it's actually quite a hilarious blend of zombie lore and the Regency Period; a dinner party is ruined by a zombie attack and a walk to Netherfield is wrought with more dangers than muddy hems. Far, far from a classic interpretation, it's fun to see some of the most well-known lines thrown about through a knife fight and brings some of the liveliness of Austen's novels to the screen in a very fresh way. Elizabeth was always a feisty protagonist, now she has the added bonus of a sword in her hands.
The Lizzie Bennet Diaries (2012-2014):
This isn't actually a movie, but
a series of vlogs
from the perspective of a modern day Elizabeth Bennet (Lizzie), live-blogging from her bedroom. All of your Pride and Prejudice favorites get a modern update through the screen of Youtube and it's really a testament to the enduring nature of Austen's stories. The characters in her novels feel realistic and sometimes even familiar, in the Lizzie Bennet Diaries version they also look and sound like you and me, but with that unmistakable Austen elegance.