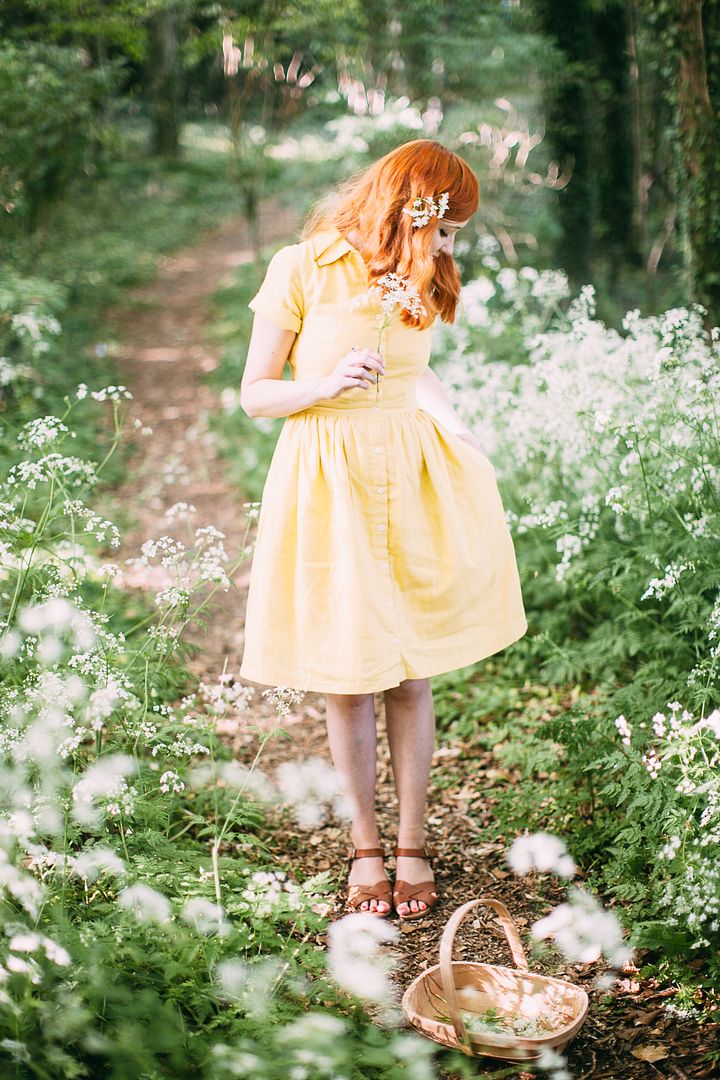 Did I ever mention how summer clothes are my favorite? I don't really look forward to throwing on a swimsuit, but simple little dresses in happy colors? Those are my jam! I think it's freeing to dress so simple as well, lets you focus on other things. So I basically ironed this
buttercup dress from Margu
the second it arrived in the mail and threw it on to go enjoy our oft-fleeting sunshine. I love the classic design of this dress and the fit is a dream--I want one in every color (and it does come in
two other colors
) and it feels good to be wearing something handmade with sustainable materials.
Margu
is feminine, slight retro, with an emphasis on ethical production from organic cotton to thoughtfully sourced notions. To me it's the sort of dress that becomes a vintage dress one day; it's how I imagine a lot of my favorite vintage dresses began. Well made and classic in design it seems like something that would last generations and make me merely the first wearer of this dress on its journey. It's so interesting when you go vintage shopping and you wonder who owned something before you and where they wore it; I love shops that actually know the stories of their garments and pin little pictures and stories to their tags. It would be wonderful if a modern dress like this can become part of that legacy; it probably won't happen with most high-street pieces you purchased, but an independently designed dress might just be something that can be passed through generations and worn for years and years to come.
P.S. The buttercup version of this dress is sold out, but you can still get this classic dress in
cream or navy check
.