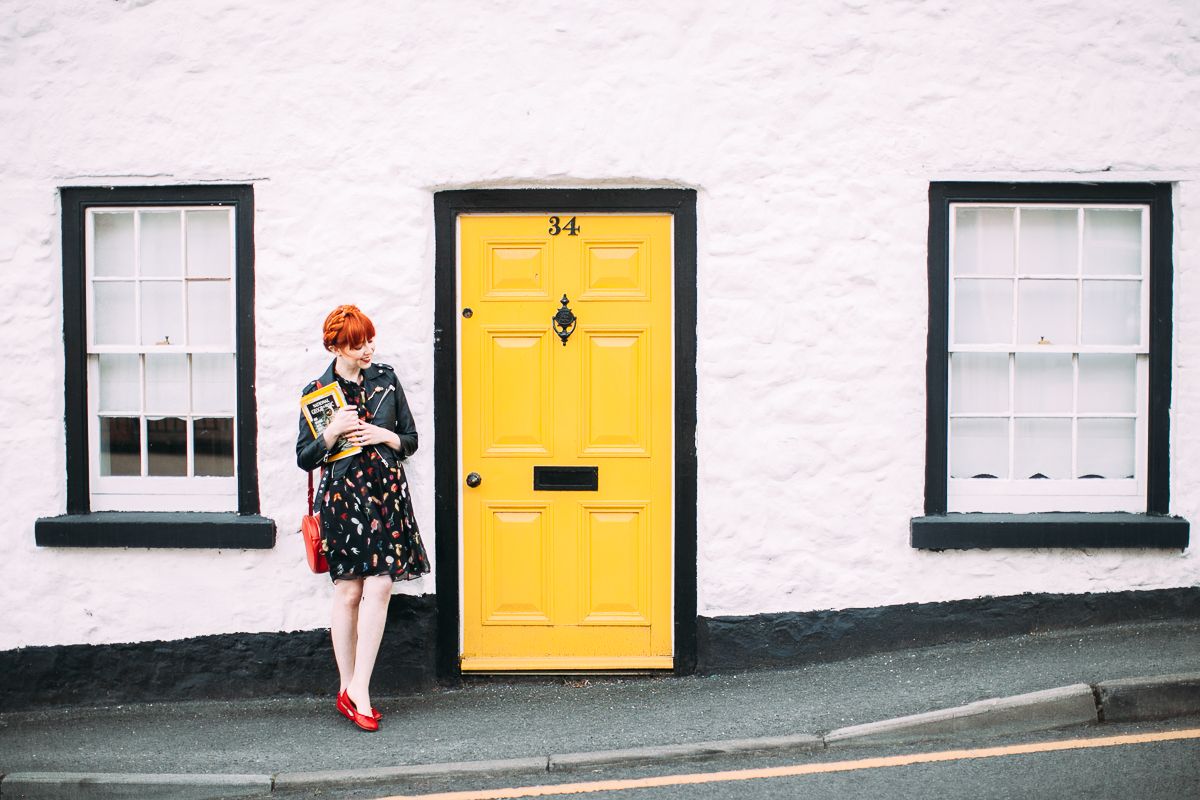 Clothes definitely add a certain "mood" to my day. Put me in a trench coat and beret and I'll be feeling mysterious like a spy for most of the day. Try on a tulle skirt and flats and I'll probably be reliving my childhood ballet fantasies. Given the opportunity I will dress for the occasion; nautical clothes to go by the seaside, dramatic long dresses when exploring ancient stone circles, etc. A woman in the right clothes is prepared for anything. This however was not the case when Thomas and I went to the movies last night (half price Tuesdays woo-hoo!) and on the way he decided to stop and get a milkshake from his favorite shop. Since movie theaters usually frown on you bringing your own food inside he asked me to smuggle his milkshake inside in my purse...My new,
perfectly round circle purse
from
Bell&Fox
. This is not the purse you carry when you plan on smuggling a milkshake into a movie theater! My novelty popcorn purse would have been perfect--on theme for the location and a flat bottom and firm sides that would prevent any milkshake spilling. But a circle purse? Totally impractical for a milkshake and not within theme at all.
My dress's print
has a lot of cute items in it, but no milkshakes! Still, I reluctantly agreed to attempt to carry the contraband, using the contents of my purse to try to build a base around the milkshake and worrying the whole time we stood in line that my purse was being ruined and a tell-tale leak of strawberry milkshake would soon betray us. We did manage to pull of the con, purse and milkshake unscathed!
P.S. Get 20% off any
Bell&Fox
purse that catches your fancy with code "aclotheshorse20" milkshakes, thankfully, not included.