Did I say before how much I love a summer holiday wardrobe? Simple clothes that work as well with sandals as they do with bare feet. This gingham number was a perfect pick for while we were in Donegal, especially since gingham has always been an iconic summer pattern. With a full skirt and off-the-shoulder cut like this it's especially reminiscent of Brigitte Bardot in her style hey-day which she made gingham mainstream--she even wore a gingham wedding dress. I don't quite have the Bardot-worthy big hair (more wind-tangled), but with a bit of winged eyeliner and a cateye it's clear to see why she's still a major style icon to me. Now compare this easy-breezy gingham look from holiday to the one below I styled when back home. It's funny how different gingham can appear even with so many sartorial similarities; full sleeves, black and white, even styled with the same bag and necklace and yet worlds apart...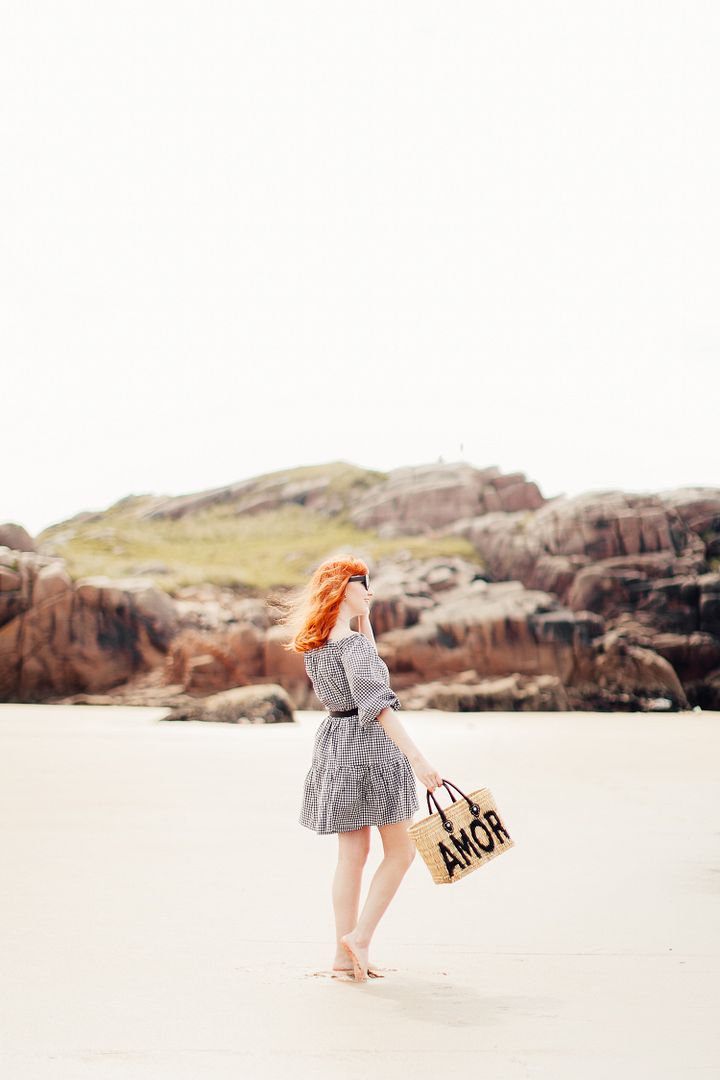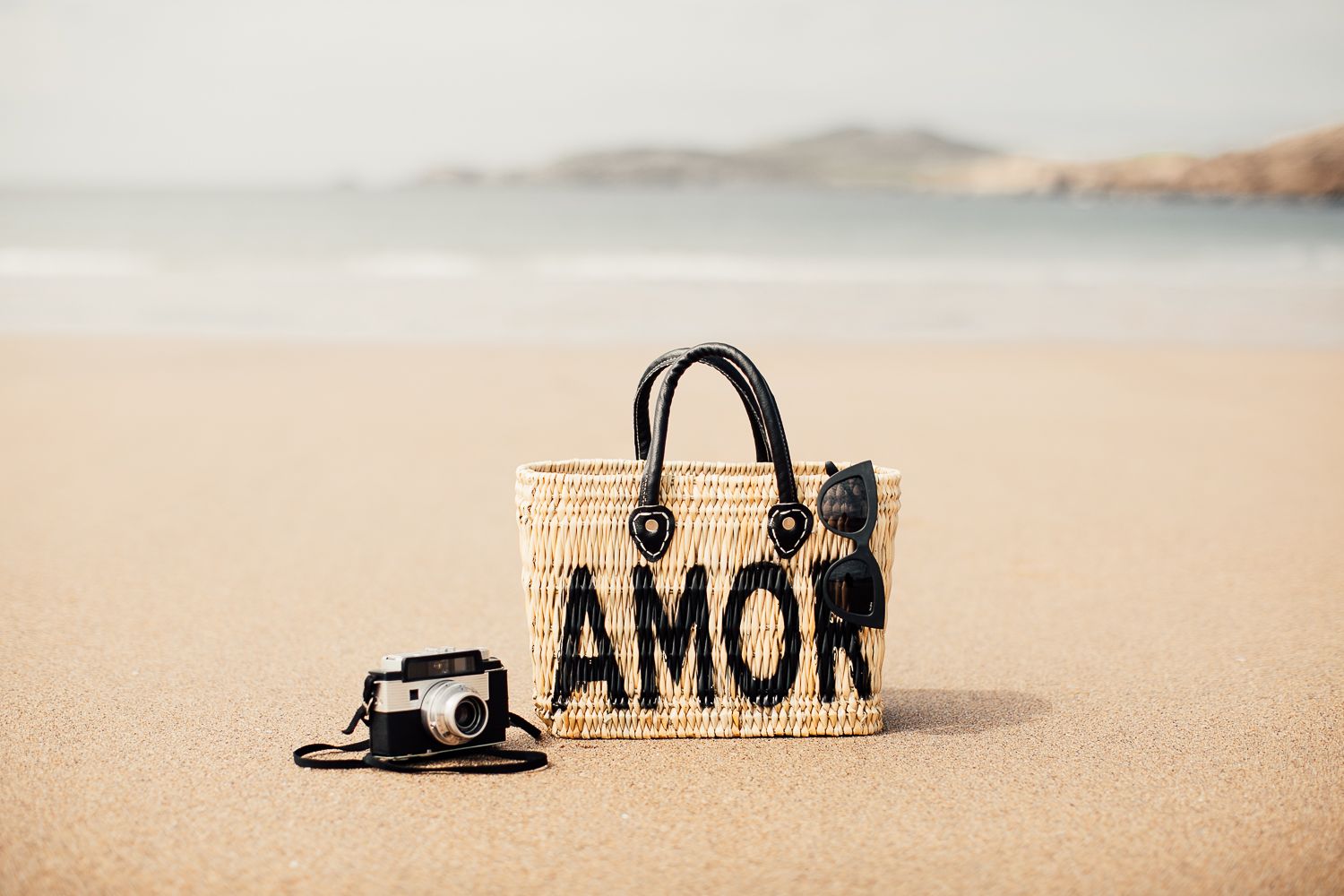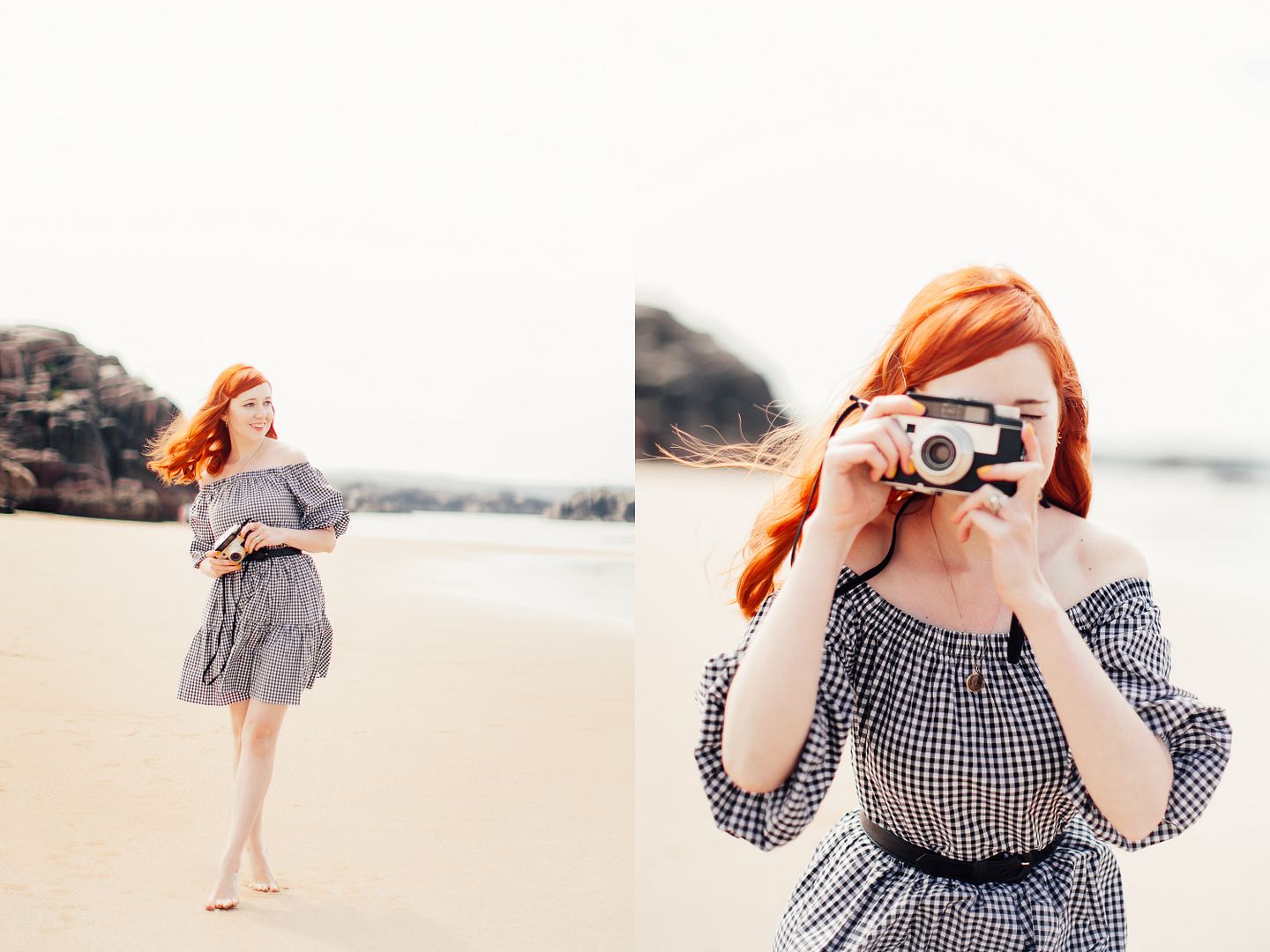 I decided to try to briefly channel all the "cool girls" I keep seeing around the blogosphere these days with this top. I think if I summed up the trendiest "look" right now it would be statement tops (fussy and big sleeved like this one, or fitted slogan tees), basket bags, and "mom jeans." Or whatever the hot denim look is called right now--culottes, wide leg, and "girlfriend fit" all seem to be popular choices. I'm still stuck in skinnies mostly because the last time I tried to shop denim and experimented with other styles was a disaster! As much as a disaster as that excursion was I have been yenning for some style change-ups; perpetually cold feet making me eye all of the stylish sneakers on the market. I handpick everything that goes into
my shop page
(which functions as part wishlist, part catalogue of recent buys), so if you've been scratching your head at a few of the picks--wondering about the sneakers that found their way into my typical mix of strappy flats and what-have-you, rested assured I did select them. I'm always open to style experimentation and find so much inspiration from what's happening around me it's hard to resist trying out new looks or styles no matter how "set" you feel in your own style. But I must admit, that even with my old skinnies on this particular look didn't feel very comfortable. Perhaps it was the poor fit of my old skinnies that kept slipping down my hips which meant frequent stops to hike them back up again and then pauses to pull the blouse down again and left me feeling quite inelegant. Or merely the fact that I'm not sure this look works for my body type. Not that you
have
to dress for your body type, but I know my body well and how I like to dress it and this was not it. All in all this look felt a bit fussy to me, although I don't mind it in pictures I'm not sure I'll venture down this style path again anytime soon...
ICE watch
, use code "CLOTHESHORSE" to get 15% off my watch