There's something about the holidays that make me crave classic movies; perhaps it stems from the fact that most of the Christmas songs we sing today were written between the 1930s and 1950s, making almost every Christmas tradition and scene touched with a bit of nostalgia. Whatever the reason as soon as December rolls around I start craving a classic musical with Bing Crosby or a black and white comedy with scenes straight from a vintage postcard. Here are some of my favorite classic films to re-watch every winter.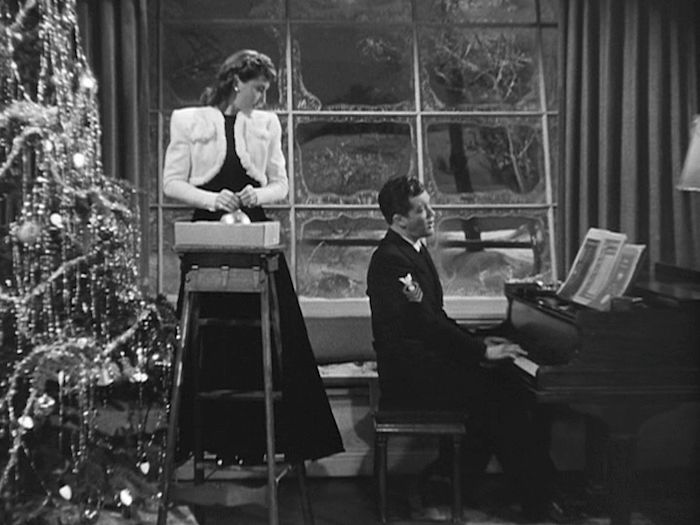 Christmas In Connecticut (1945):
To anyone frustrated with Pinterest perfect homes and Insta-fame that seems to set everyone up for an impossible standard--watch this film. It's a comedy made decades before the Internet, let alone Pinterest existed, but it shows that trying to portray your personal life as something perfect (when it is anything but) is not a new concept. The film stars Barbara Stanwyck as a food writer who writes about being the perfect housewife in the country, but she's actually single, a terrible cook, and lives in a flat in the city. She has to attempt to live the lie when her editor wants her to host a soldier for a classic Christmas feast in her non-existent Connecticut home complete with make-believe husband and child. The holiday is a disaster, but through the chaos there's a lot of truth and love to be found.
It Happened On Fifth Avenue (1947):
This is a true gem of a film and it's a bit sad it isn't as well known as other classic Christmas films. The premise of this movie is pretty fun: every winter a homeless New Yorker moves into a mansion while its occupants are away on holiday and this year he decides to bring along a group of his down-in-their-luck friends to live like kings for one week. When the homeowner's daughter returns unexpectedly she finds herself falling for one of the house's new occupants and decides to pretend to be homeless as well. When her parents follow her home, she has to convince her parents to pretend to be paupers in their own home. It's funny and sweet and well worth a watch.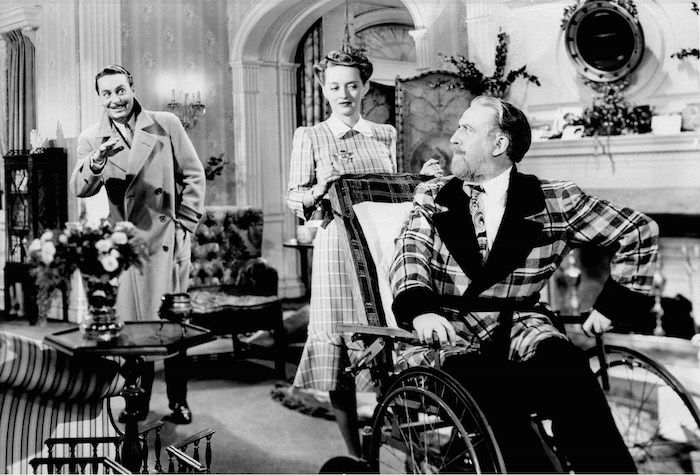 The Man Who Came To Dinner (1942):
"Guests, like fish, start to smell after a few days," is perhaps the best briefest summary of this film about a critic who injures himself while at a dinner party and is forced to stay at his host's home much to mutual dismay of his host and himself. It's perfect for anyone hosting family or friends this holiday and feeling the strain of a full house! The unwelcome guest list for this unfortunate family only continues to grow as the critic starts bringing his work, actors, penguins, and a mummy into their home. It will make you laugh and perhaps realize that sometimes even unwelcome guests can herald in welcome change.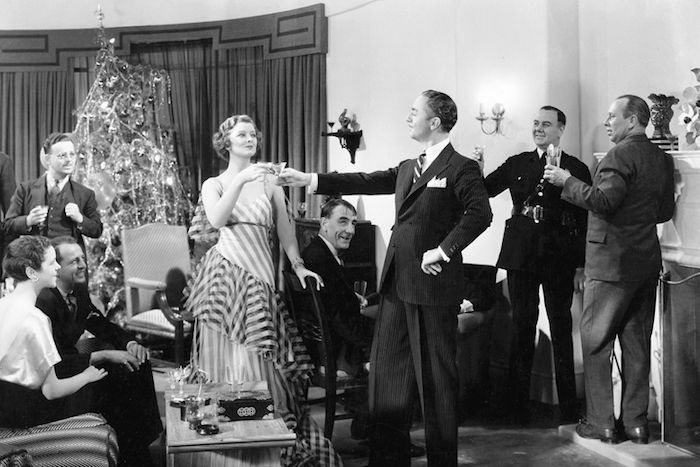 The Thin Man (1934):
Speaking of my love of vintage fashion, Myrna Loy's character (Nora) in the Thin Man series is a true clothes horse! I covet every one of her outfits in this film. She is the wealthy wife of a semi-retired, slightly drunk detective (Nick) who keeps getting dragged into new cases--cases which she encourages him to pursue so she can join in the chase as well. It's not technically a Christmas movie, but it is set at Christmas time complete with holiday jingles playing in the background and a glamorous Christmas Eve party in a hotel suite. Once you watch this film you'll want to find the rest of the series to keep up with Nick and Nora's further adventures.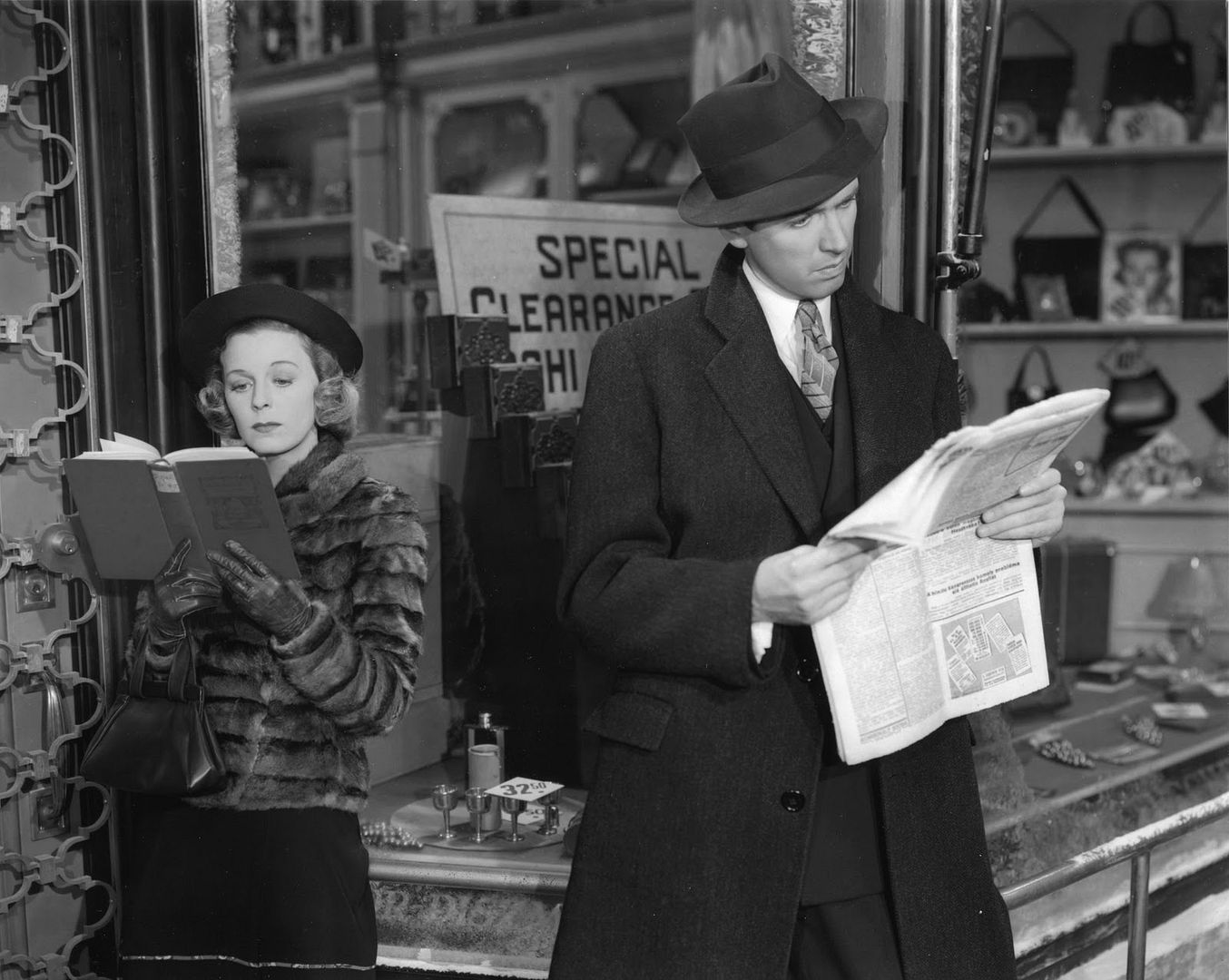 The Shop Around The Corner (1940):
If you like
You've Got Mail
, then you should already be a fan of this film, since that Tom Hanks-Meg Ryan pairing is a remake of this classic film. Instead of e-mail, two co-workers who don't get along in person, unwittingly exchange handwritten love letters. Even moments like the restaurant scene where he sits behind her were re-created nearly shot-for-shot and word-for-word with a few modern updates. It's a lovely story about getting past quick judgments and early prejudices to see people for who they really are--not just for the couple at the center of the story, but the supporting cast as well which is better developed in this version than the modern film.
Meet Me In St. Louis (1944):
This musical starring Judy Garland doesn't just take place at Christmas (where Garland sings her famous "Have Yourself A Merry Little Christmas"), but follows a family in St. Louis through one year of their lives. We see the younger siblings dress up for Halloween, while the older sisters prepare for a Christmas ball, and see the whole family go through the ups and downs a single year can bring. It's heartwarming and a visual feast in beautiful color with some of the most delightful costuming.
It's A Wonderful Life (1946):
It's no exaggeration to say this is one of best films ever made and worth watching in any season, although it is always especially poignant this time of year. It stars Jimmy Stewart as George Bailey, a man who throughout his life sacrificed his own dreams for others and finds himself suicidal on Christmas Eve. An angel, Clarence, intervenes and shows Bailey what his community would have been like if he had never been born. It's heart-warming and optimistic without being naive and I dare anyone to finish the film with a dry eye.