If I say "modern with a vintage touch" you might think I'm talking about my wardrobe, but not at all! I'm talking about
Ruche
an online boutique full of sweet items worth drooling over. The clothes are really affordable and just simply lovely. Right now it is stocked with items that are classic but also "on trend." Do I spy heeled oxfords, ruffle skirts, and a houndstooth trench?
I'm very glad I check my e-mails and stopped by this site, for I was immediately drawn to two items full of potential.
First: let's all take a moment and swoon over
this
grey dream bag complete with chains and interchangeable handles. Now, I can wear it across the body and on the shoulder. And it is roomy enough to deal with me so I can carry my life in my bag...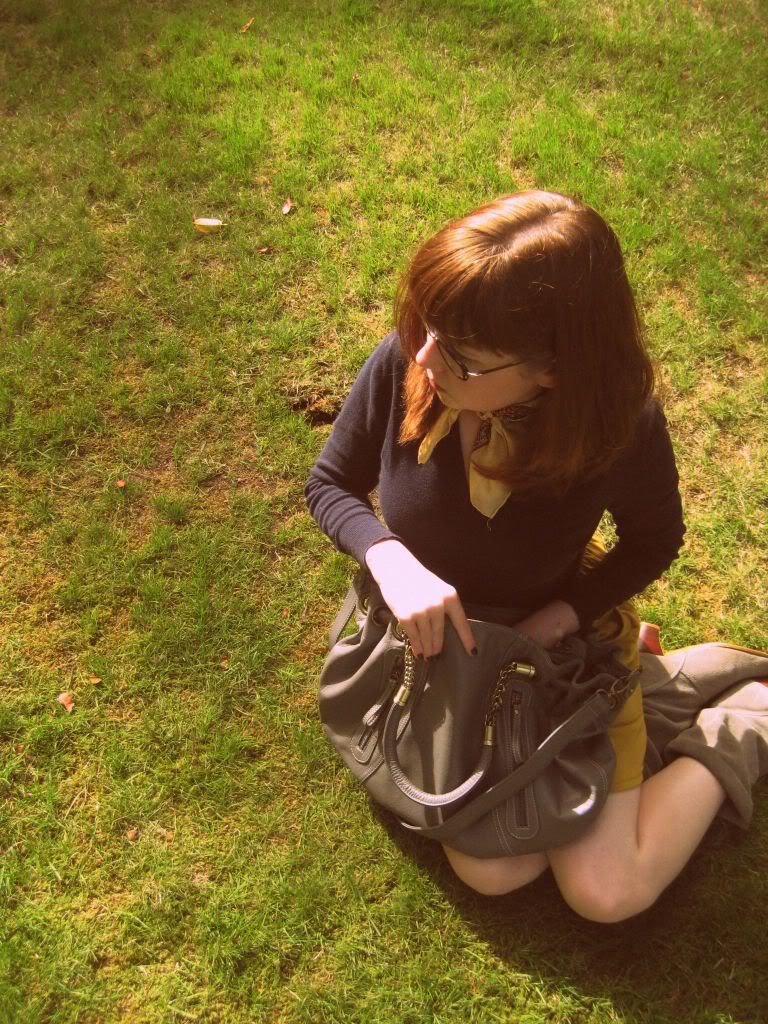 This
dress drew me in for a number of reasons: It's a more modern shape than is currently in my wardrobe and looked so versatile. I'm playing around with the buttons at the moment and these are just a few ways to wear it. When it gets cooler I can do much more layering to change it up even more. Oh the possibilities! See kids, clothes are like toys for grown ups...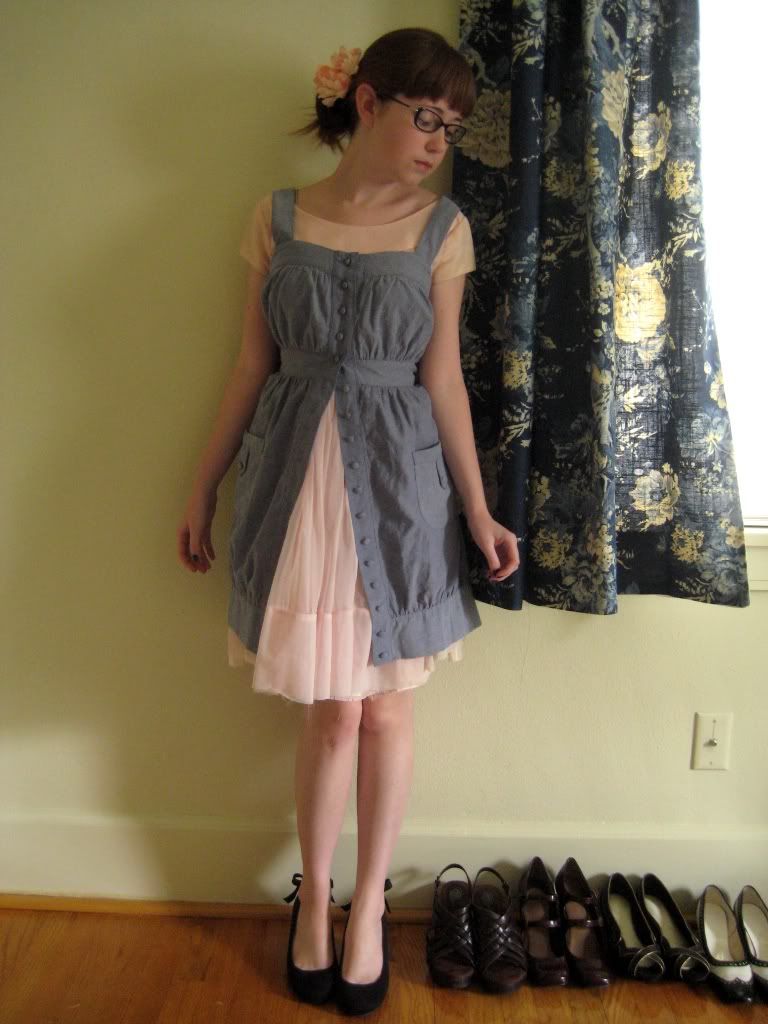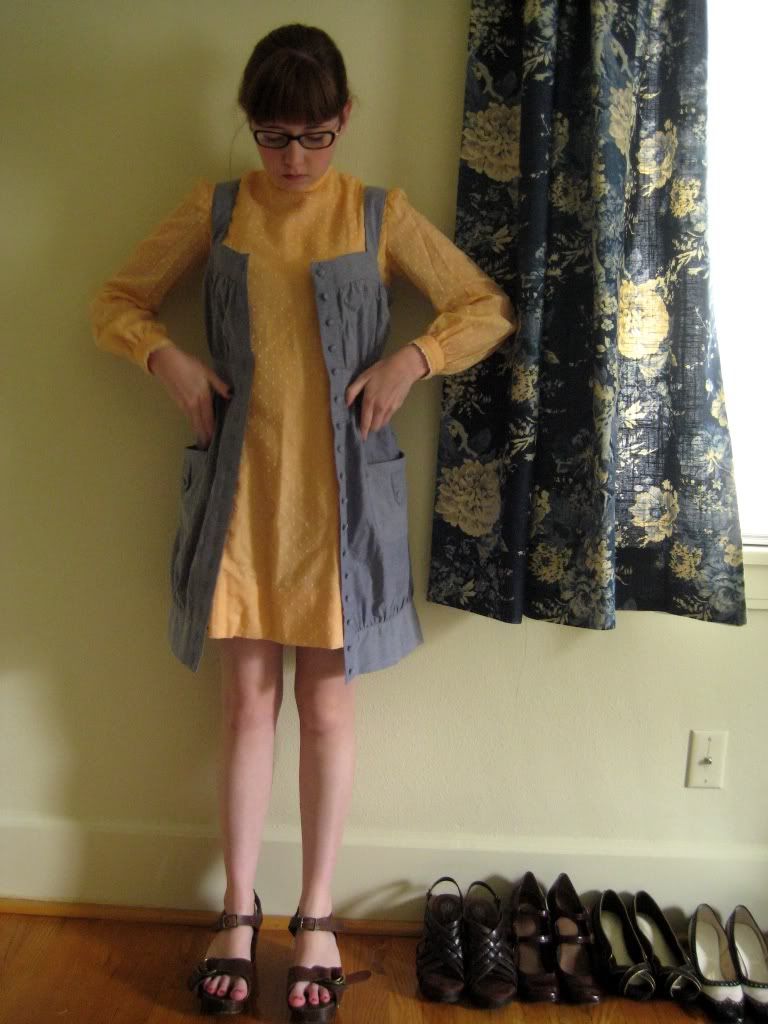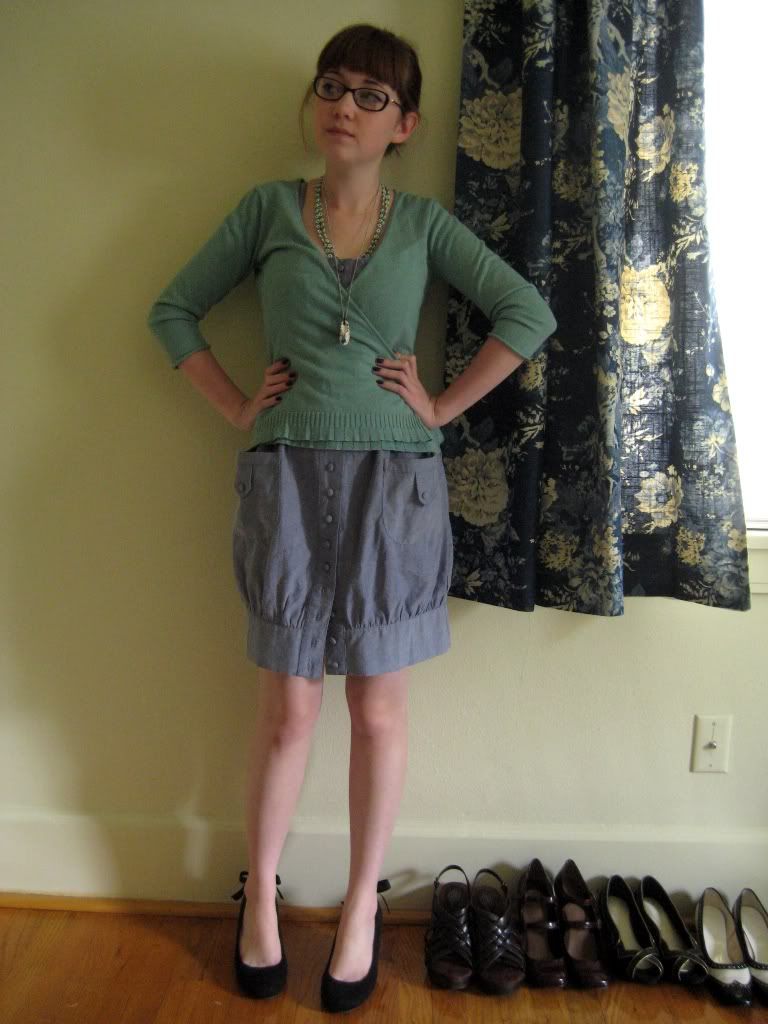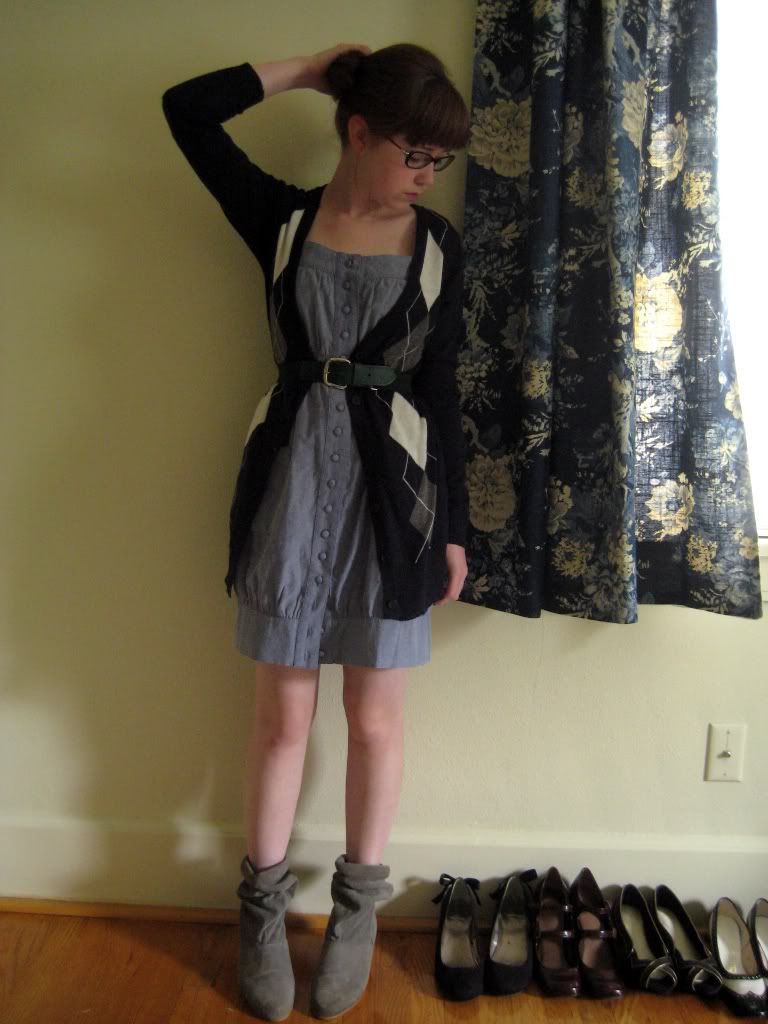 Outfit 1 details: scarf- secondhand, sweater- Banana Republic Outlet, boots- secondhand, bag-
Ruche
Outfit 2: dress-
Ruche
, everything else...oh, everywhere!