Bravo's Top Design is starting again which means we can all "oooh and ahhh"over Kelly Wearstler's outfits. Honestly, this might be the most adventurous dresser on television--forget about Carrie Bradshaw, Kelly Wearstler's fun, crimped hair is where it's at. There are no good pictures of her wild and wonderful outfits from last season online that I can locate, at least you can get a small taste of her style from various events she has attended. Pictures from Style.com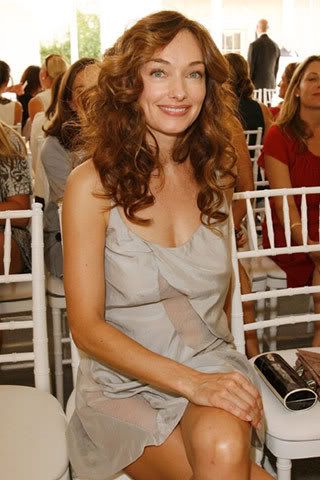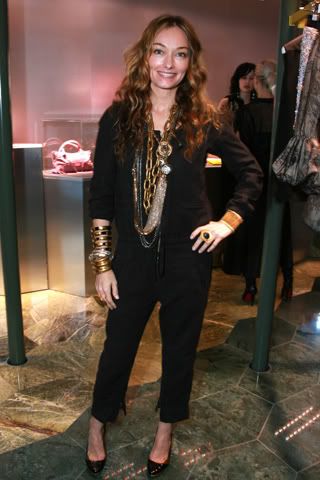 If Kelly Wearstler is fearlessly adventurous and eclectic, then one person who is no less stylish but more predictable is Dita Von Teese. You can always count on see her crimson lips, her gorgeous figure and retro ensembles and yet, I for one never get tired of glimpses of her. Here's a peek at her apartment and amazing hat collection.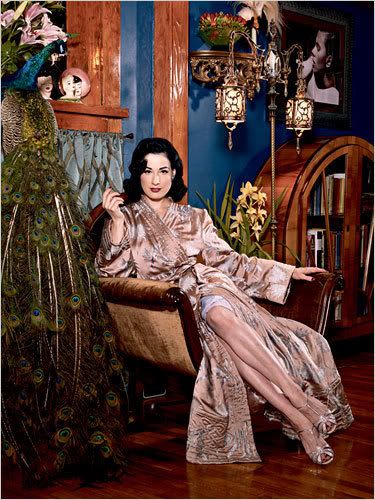 Complete article here.
I know there are tons of trends right now and polka dots hasn't been mentioned to my knowledge as one of them, but I can not take my eyes off of these two dresses both boasting oversize polka dots. I should be looking for body chains, studs, and fringe, but I just want a Minnie Mouse dress!
Pictures from Garance Dore and Niotillfem