I want begin by to thanking everyone who left words of encouragement on my drawings yesterday...the shop idea has been a thought in my head for awhile now and I'm on the path to taking it more seriously...
This is my favorite sweatshirt in the whole wide world and I got it passed down to me from an older sister--I was never a girl scout. The sweatshirt always catches people's eyes and I tend to get a lot of questions about it...basically there was a unit of girl scouts in Nurnberg at one time. Outside of nostalgia I really like the colors and graphic qualities of the design...makes me want to create a personal shield of arms.
Outfit details: sweatshirt- from childhood, tights- gift, shoes- H&M, coat- H&M, gloves- H&M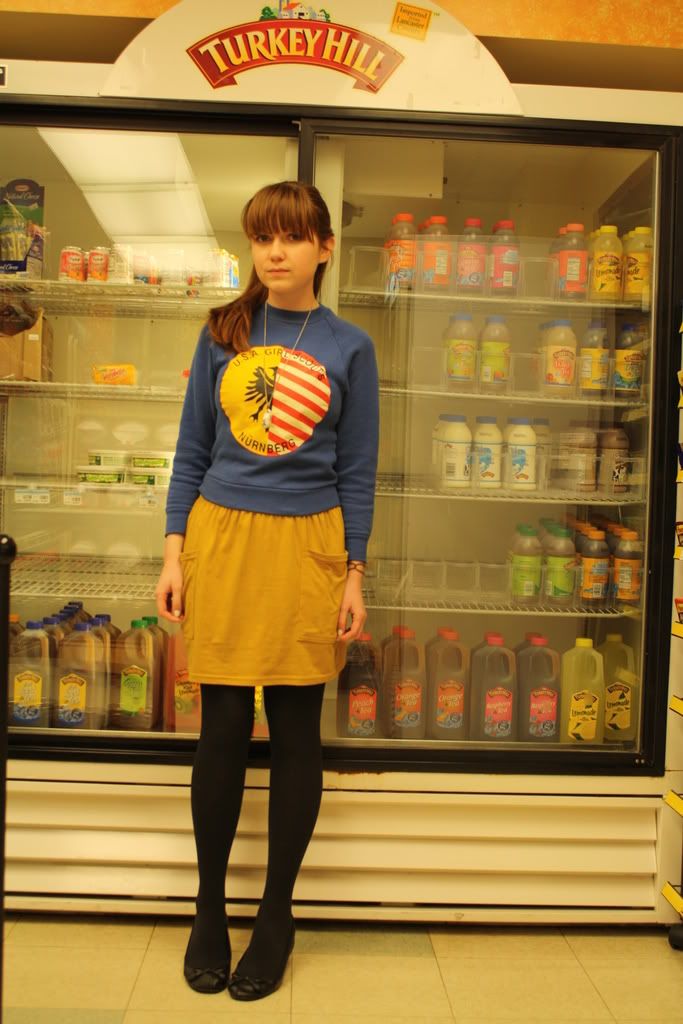 I tend to have subconscious themes running through my outfits on concurrent days. Lately it appears I am drawn to mustard yellow; I think I would like more mustard yellow in my life.
Outfit details: dress- Urban Outfitters, cardigan- H&M, tights- gift, socks- Thank You Mart, gloves- Karmaloop, shoes- H&M, bag- some shop in Japan