I'm wearing the dress Modcloth named after me when they made me their "Blogger of the Moment." It's rather wonderful when one is having a less than grand day to throw on a dress that was named in their honor...very surreal. When I started my blog I didn't have any expectations or goals; I just wanted to write a blog. So everything that has come of it is unexpected.
Growing up I never kept a diary, or tried my hand at scrapbooking. The pictures of me from junior high can be counted on one hand; which isn't surprising because before learning to photograph myself, I hated the camera. While I'm generally pleased that those awkward years are behind me and can't be dug up to haunt me, sometimes I do wish I had more proof of the past to jog of my (bad) memory. Now, I'm excited to have such an excellent record of the past couple of years. If I ever feel absent-minded about Greece, I can dig through my archives and find a proper account of my experience. If I ever wonder what I was wearing two years ago, I can go take a peek.
Sometimes I like to think that when I'm old and hunched, I can show this to people and say "you wouldn't know it by looking at me..." Perhaps, I'm too focused on the distant future, but I've stopped cutting up my fashion magazines. My mother never kept her clothes (and I don't know that she even read fashion magazines...), but I often wish that I could loot the closet of her youth. So, I'm making an effort to preserve my magazines so one day I can pass them on to a grand-niece or something. This dress isn't typically what I would imagine as a keepsake piece; I usually think vintage or designer (one day!) as items worth preserving. But a dress named after me? Priceless. This is never leaving my closet...that is until I find the proper person to pass it on to many, many years from now.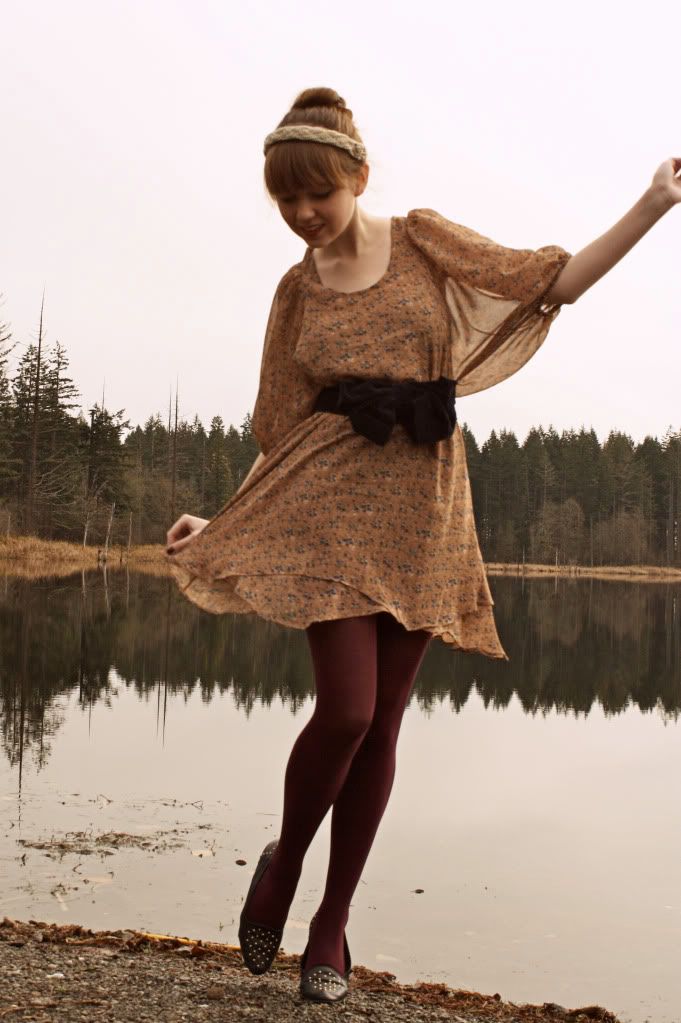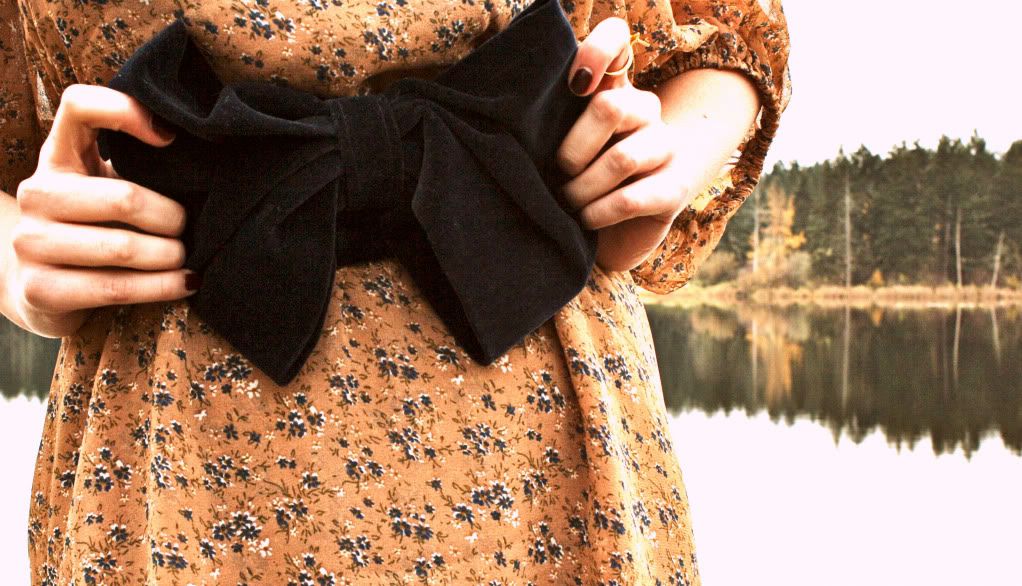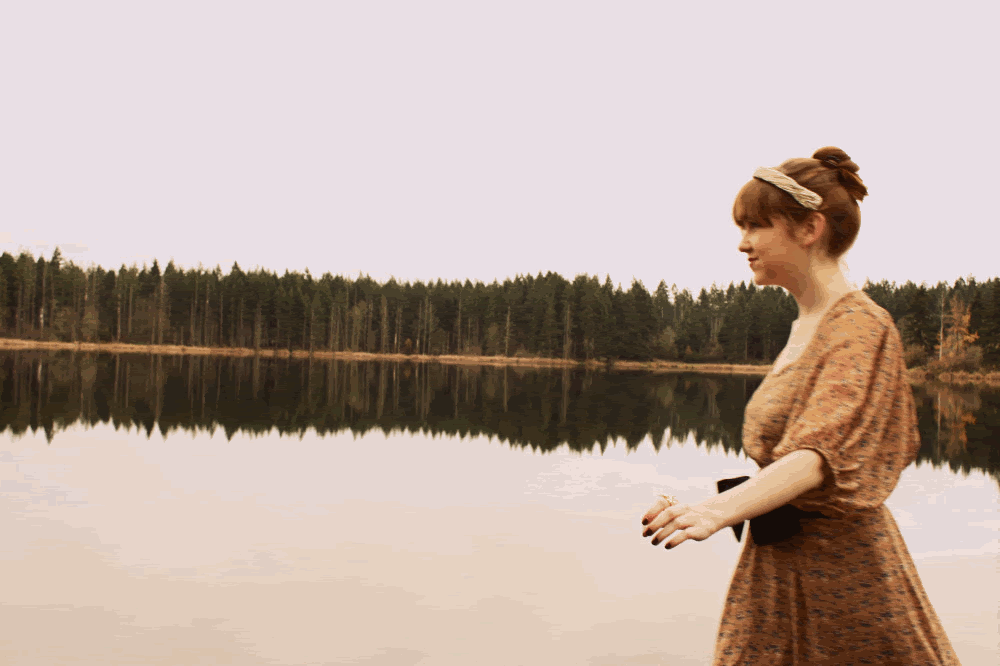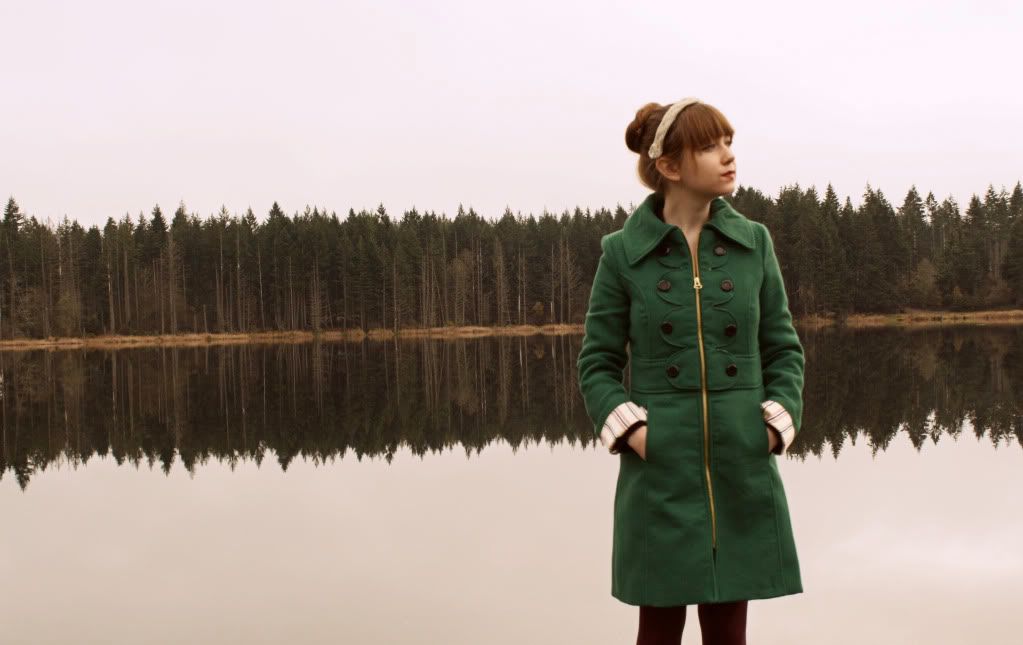 "Life is made up of small pleasures. Happiness is made up of those tiny successes. The big ones come too infrequently. And if you don't collect all these tiny successes, the big ones really don't mean a thing." -Norman Lear
Outfit details: coat- Tulle, headband- vintage, dress-
Modcloth Clothes Horse dress
, belt- self made, tights-
Fred Flare
, shoes- secondhand, ring-
The Quotation