If it appears moody in many of my pictures it is because it is raining: and I mean that it was raining when I took them and just about every minute between then and now has been wet as well. It is a world of grey out there. I had to continually wipe the lens...
Enough whining about the weather! Several people have inquired about my nail polish. Right now I am wearing a matte grey by
Knock Out
. It was actually a polish that I received on my
last trip
to NYC and it has definitely become one of my favorites. I am completely addicted to matte despite only having two matte varnishes. I would really like to try out the matte black and white as well, but unfortunately the cost is slightly preventative. I am quite the fan of nail polish (as many people have noted), but I'm rather cheap with them. An easy way to stretch your polish and try new colors is to mix fresh shades with polish you already own.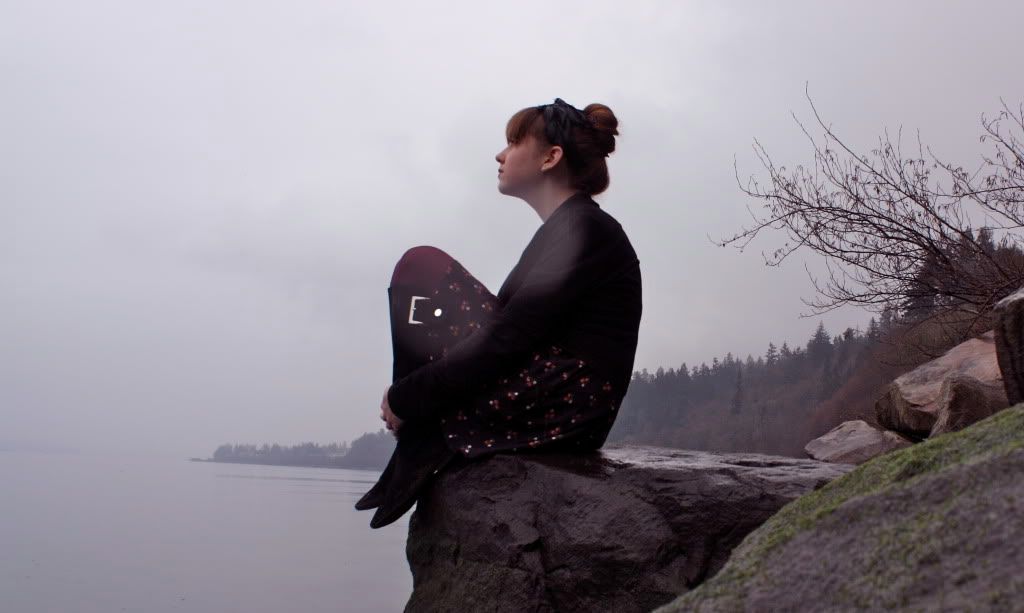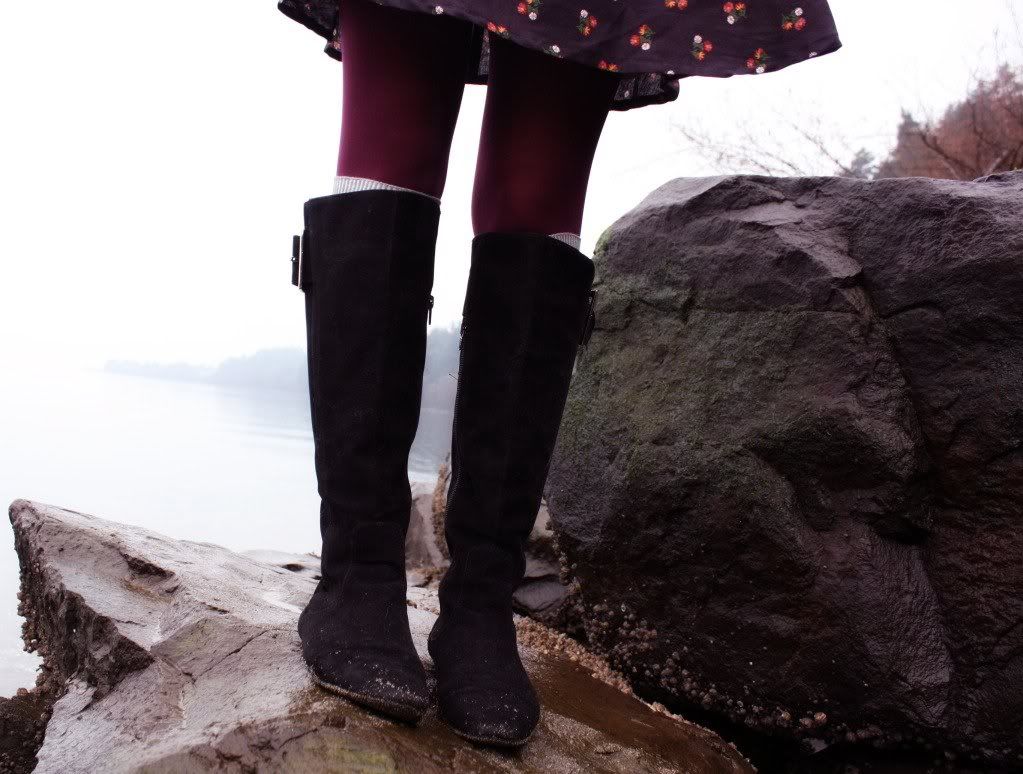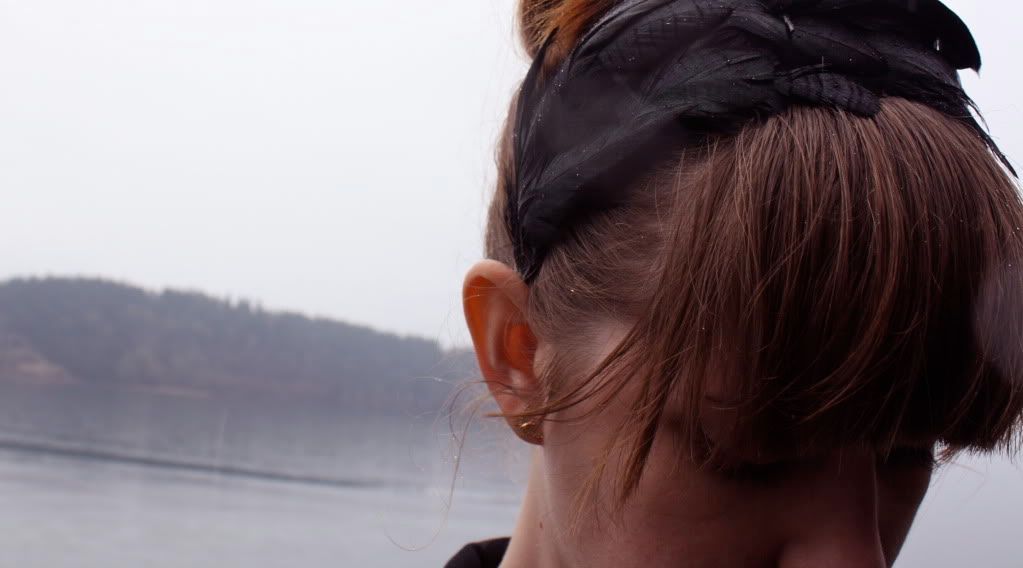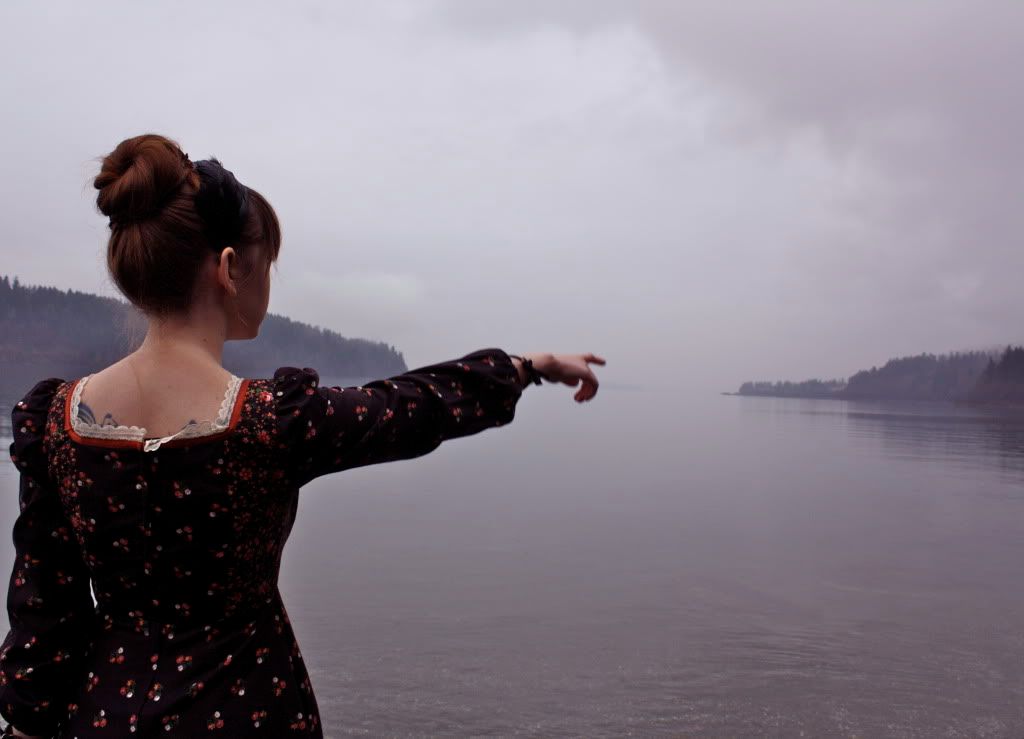 Outfit details:
vintage feather fascinator
Urban Outfitters jacket
vintage dress
boots from some shop in Greece