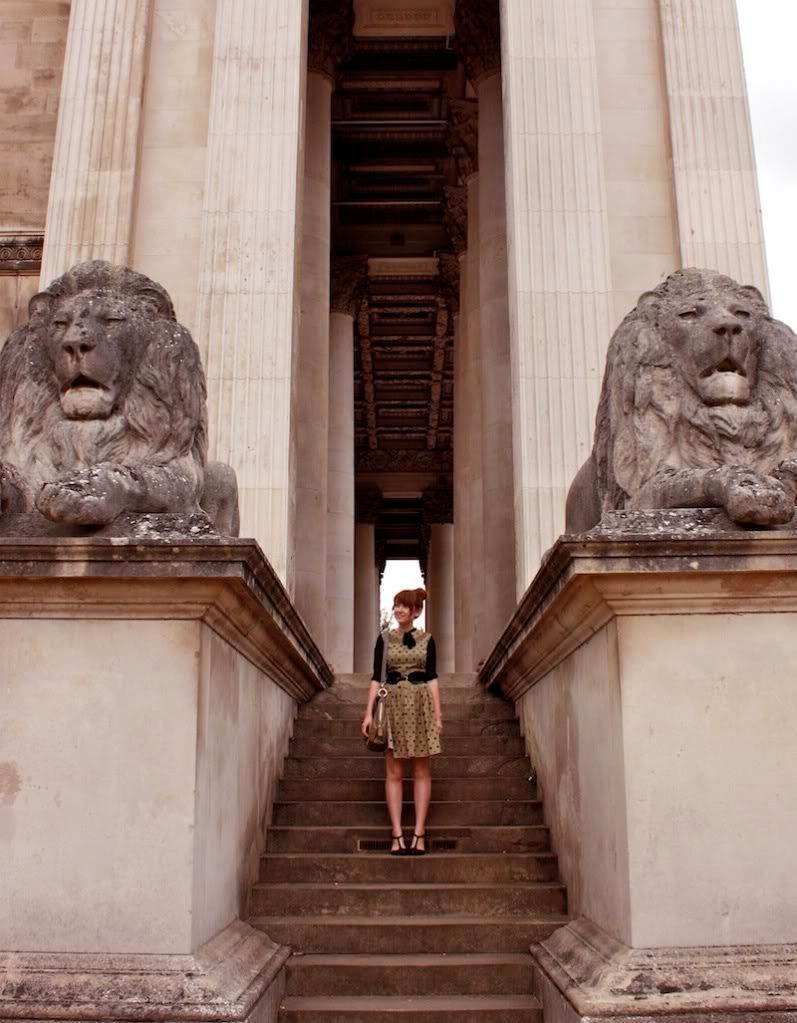 My sister and I spent a good part of our day exploring the Fitzwilliam Museum; which is so large you could easily spend an entire day in there. The museum sadly has a no photography policy and after seeing two Italian girls get chewed out (and then followed and glared at for ten minutes), I didn't quite dare to snap any on the sly. However, there's really no way to restrict pictures outdoors in the public view, so my sister and I snapped a number outside the musuem which is quite impressive itself. I would like my next home to feature massive Doric order columns...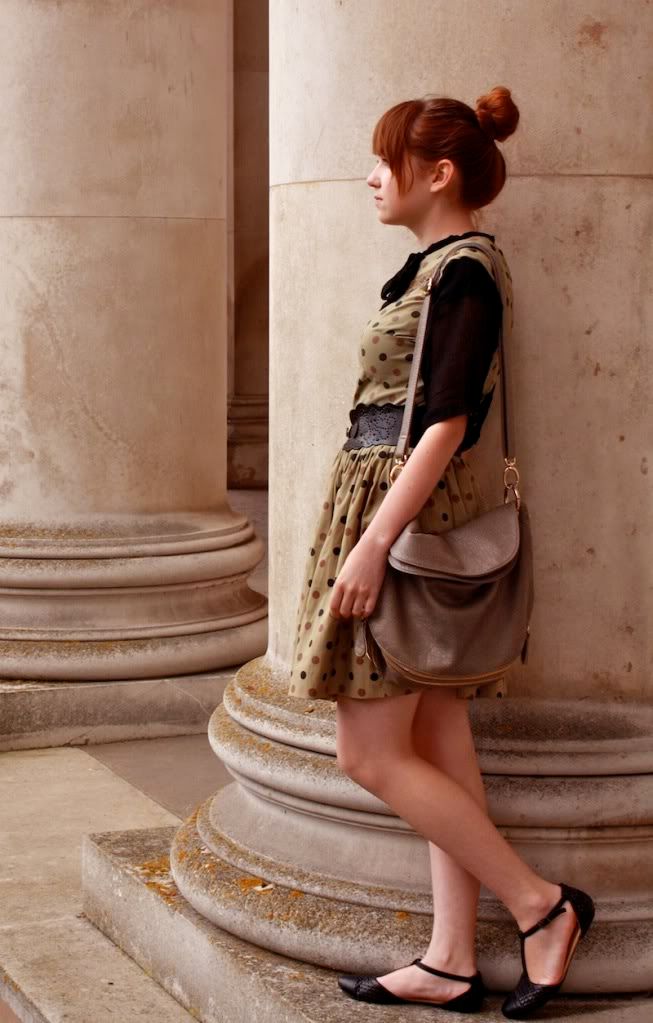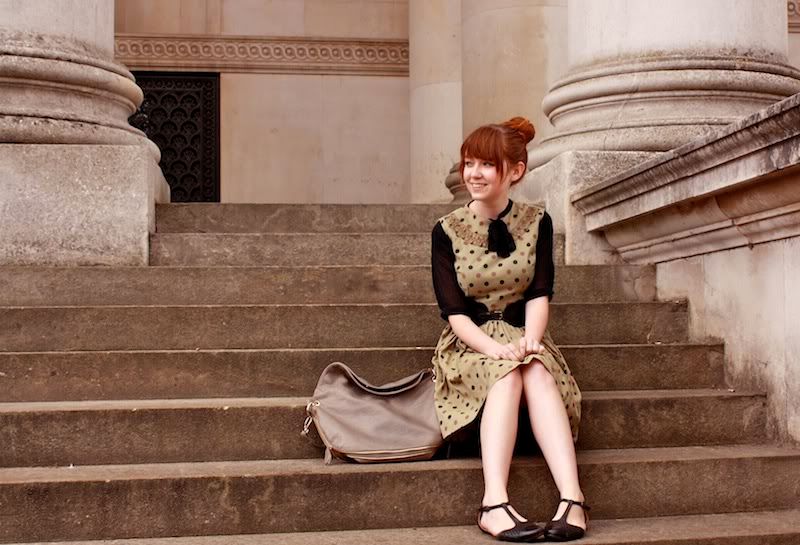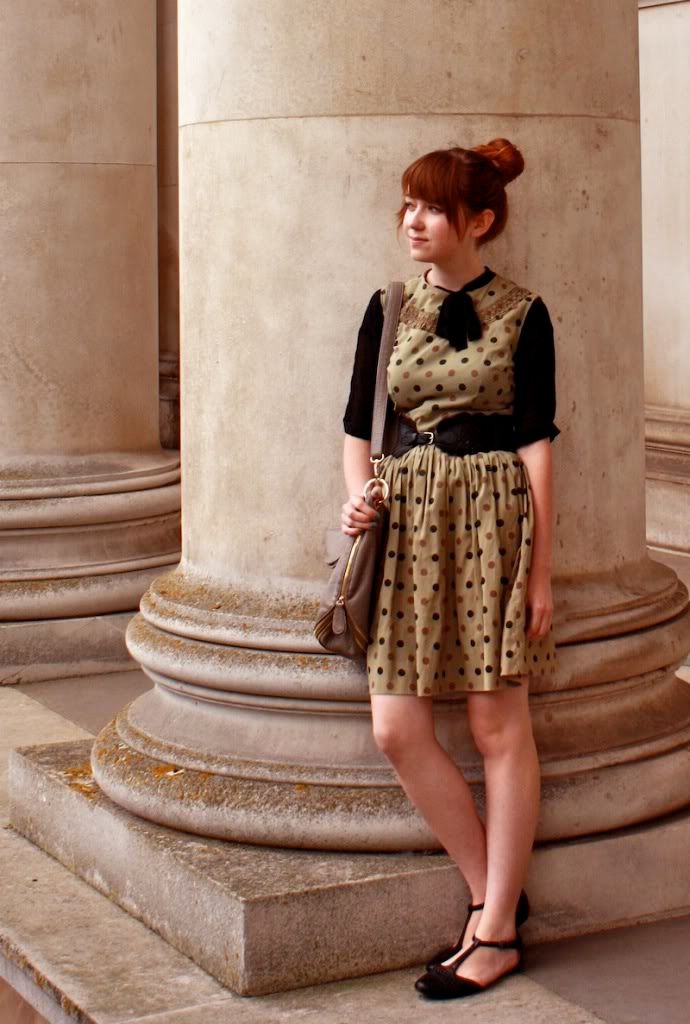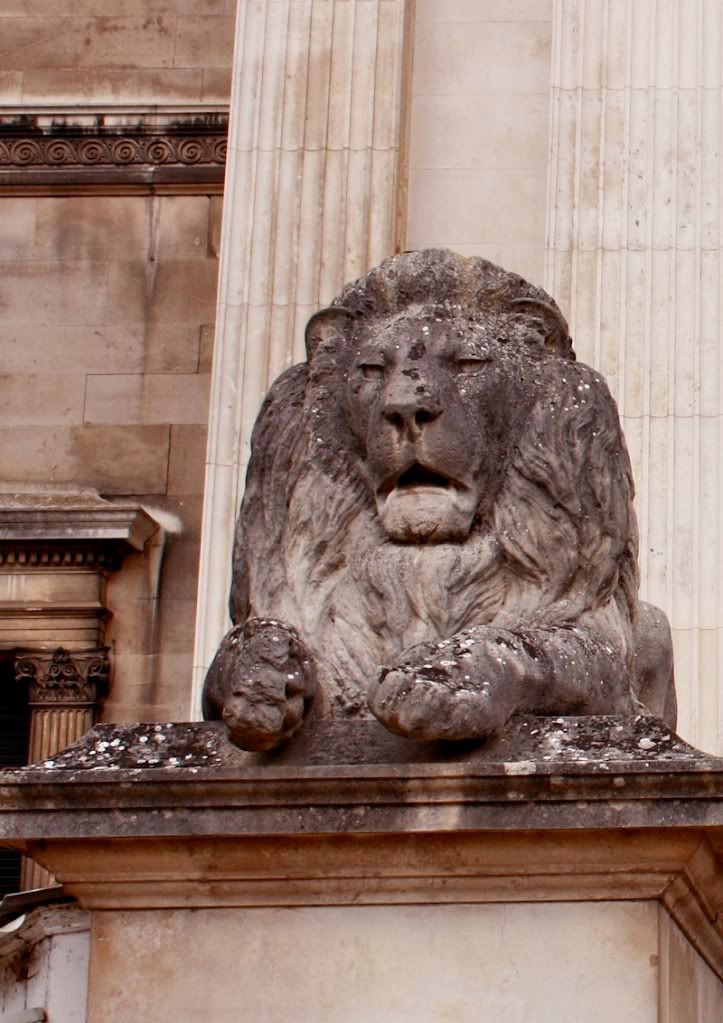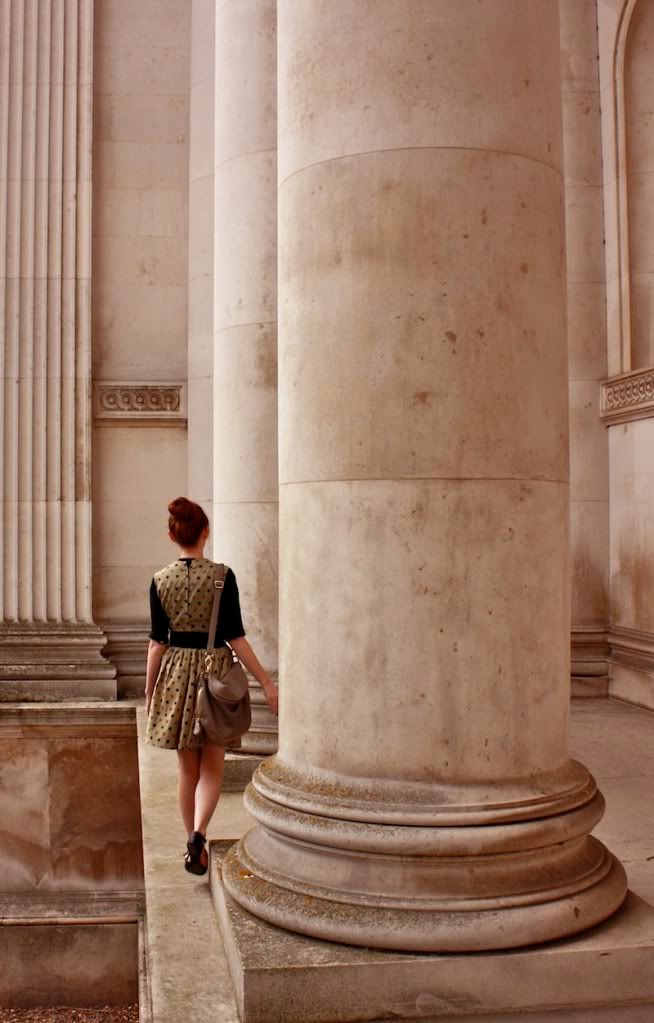 Outfit details:
vintage dress
UO belt & flats
Deux Lux purse
P.S. The other evening I met up with Lizzie of
Quite Quaint
for some drinks quayside. We were treated to a show by some of the locals who were having a riot (i.e. getting smashed). Unfortunately, I didn't think to take pictures until it was quite dark! This photograph doesn't do her justice, but will perhaps give you an idea of her style. It was a really lovely evening.