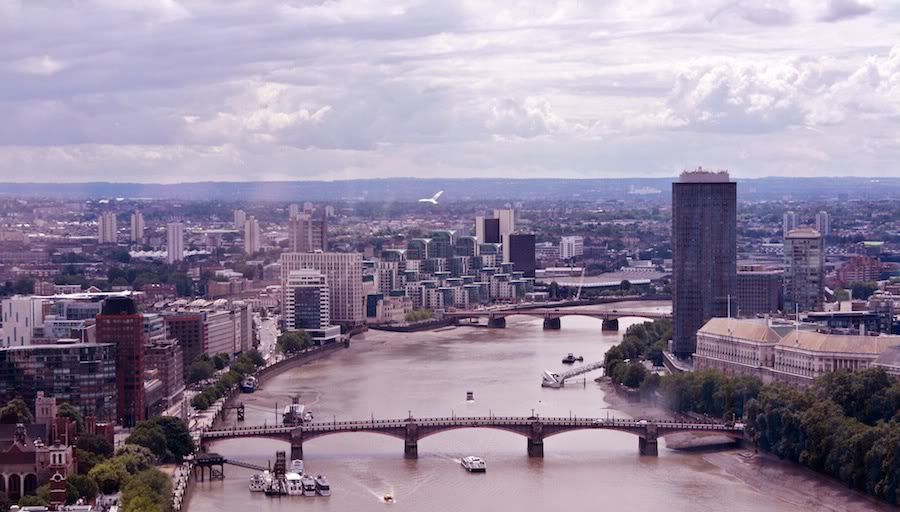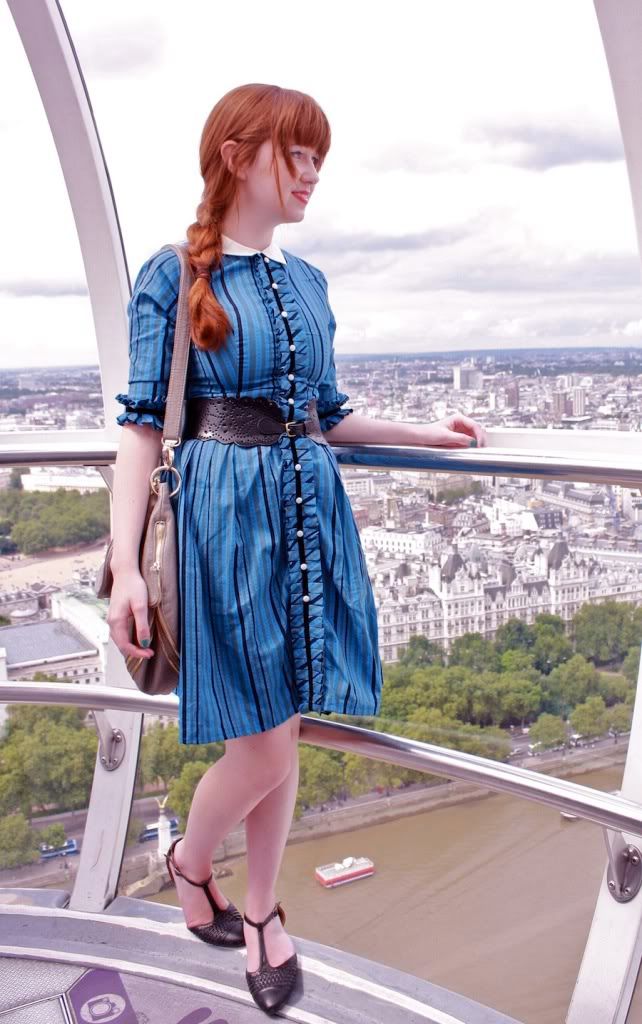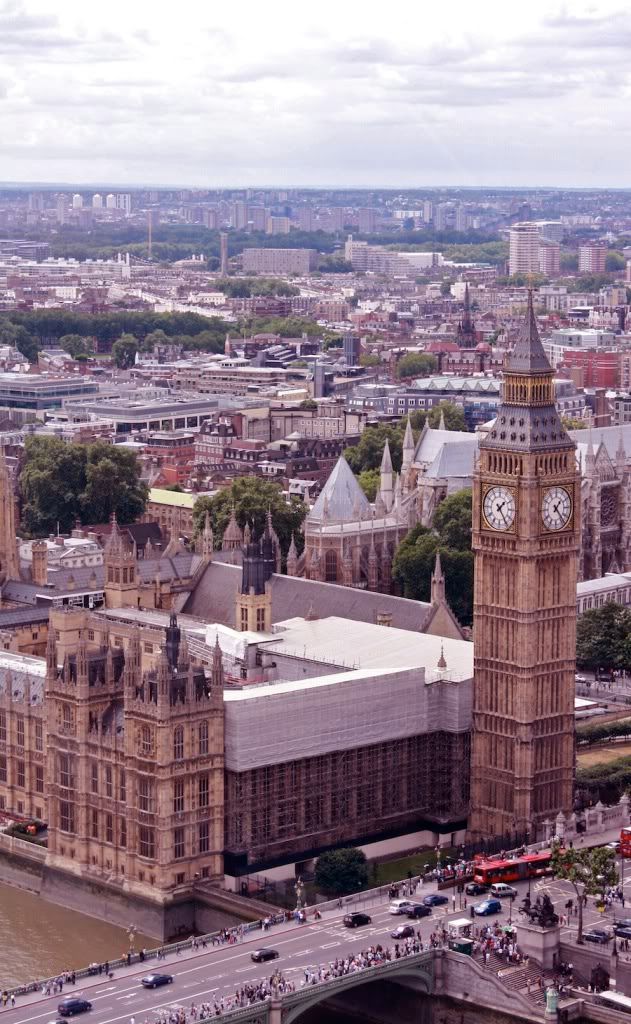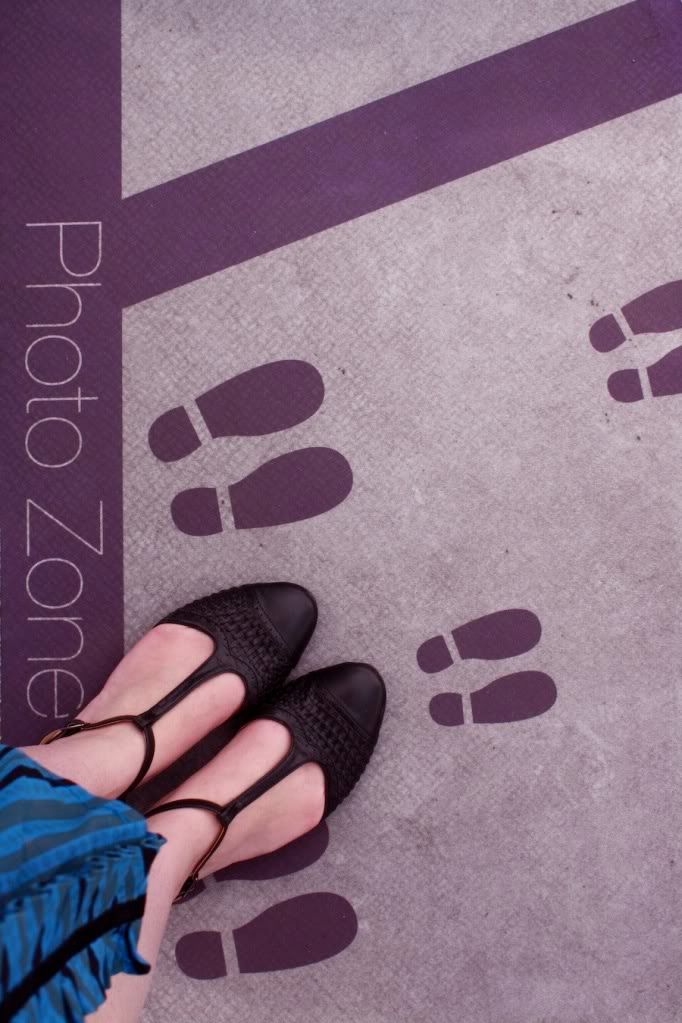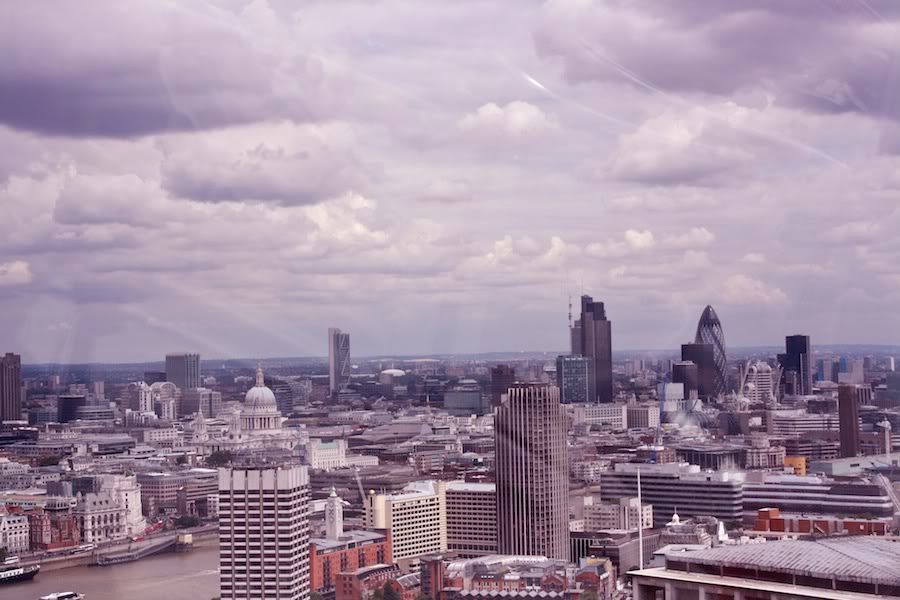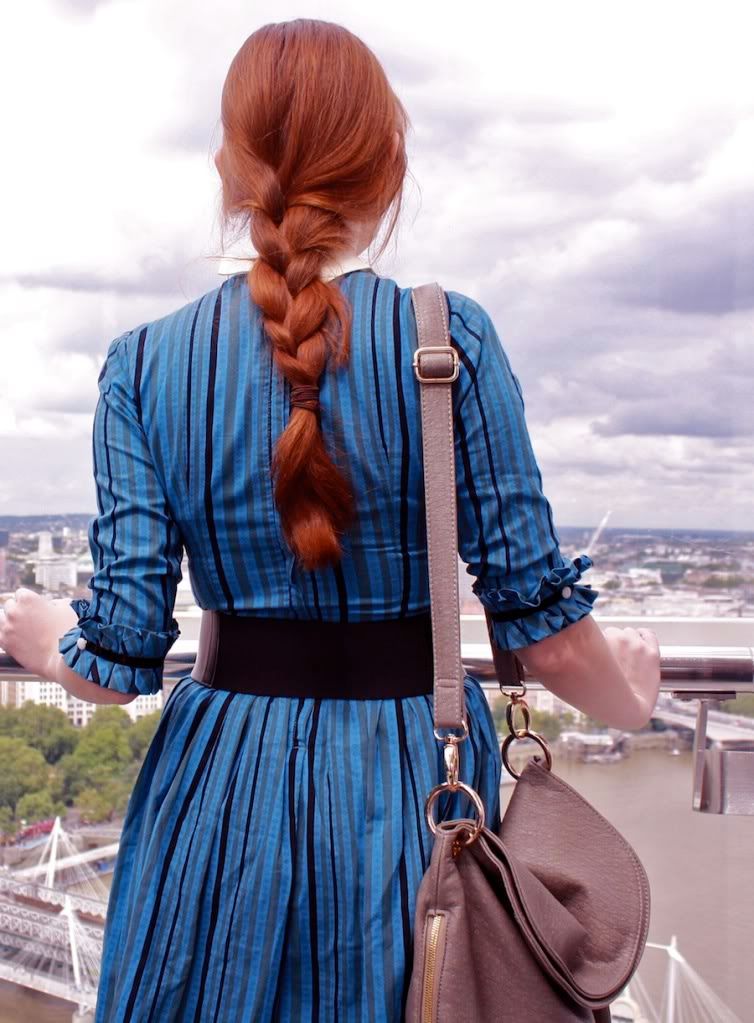 My fourth day in London was Sunday (yes, my posts are quite delayed at the moment!) and so my sister was not researching and joined me for the tourist adventures. We dragged ourselves out of bed bright and early to stop by the Brick Lane Market and the Sunday-Up Market. There were a number of shops I could see myself throwing my money at and we even stumbled into a vintage market that was pretty much like heaven, but as I still have more than a month of traveling left I resisted lightening my wallet and adding to my baggage weight.
So, we hopped onto the subway and met up with Maria from
Frills and Spills
and her boyfriend at the London Eye. There was an awful lot of "queing" involved, but it was really worth the time and money for the views and experience of the Eye. The speaker kept saying amusing things like "enjoy your
flight
" and "careful getting out of your
capsule.
" While we knew the ride didn't stop moving throughout your ride, we were a bit surprised to learn it also doesn't stop moving for you to get on and off. Which really made me wonder how many people daily they have struggling to hop off a immobile platform into a sideways wheeling capsule. After our "flight" we had a bite to eat and a nice long chat with
Maria
and Mark.
From there my sister and I went over to the Tate Modern. I haven't been to many modern art museums, so it was really cool to see some work from my favorite artists (Rauschenberg) in person. There were also these little video booths with nearly forty different artist interviews that you could select individually and watch. It's a really great art museum and I even enjoyed all the magazine selection they had in their gift shop!
Outfit details:
UO belt & shoes
Deux Lux purse
Clinique lipstick (in sassy spice)
*pictures of me taken by my sister