I spent most of my day at the British Museum, which is easily done since it is a massive, massive labyrinth of a building. Quite often I thought I wouldn't be able to find my way out in a pinch, but of course there was no reason to have a quick escape route mentally mapped out. My sister is here for her studies, so I spend much of my days alone (as I did on this day) and since I didn't take my tripod to the museum, I snapped these pictures quite quickly while my camera was balanced on a bench. With so many tourists around snapping pictures like mad, no one seems to notice the lonesome traveler taking a few self-indulgent shots of themselves.
The museum was slightly overwhelming in its enormity and the vast scope of subjects, so I tried to focus on patterns and details I saw throughout that intrigued me. I think a lot of these photographs will be great inspiration for line drawings of the sort I like to do.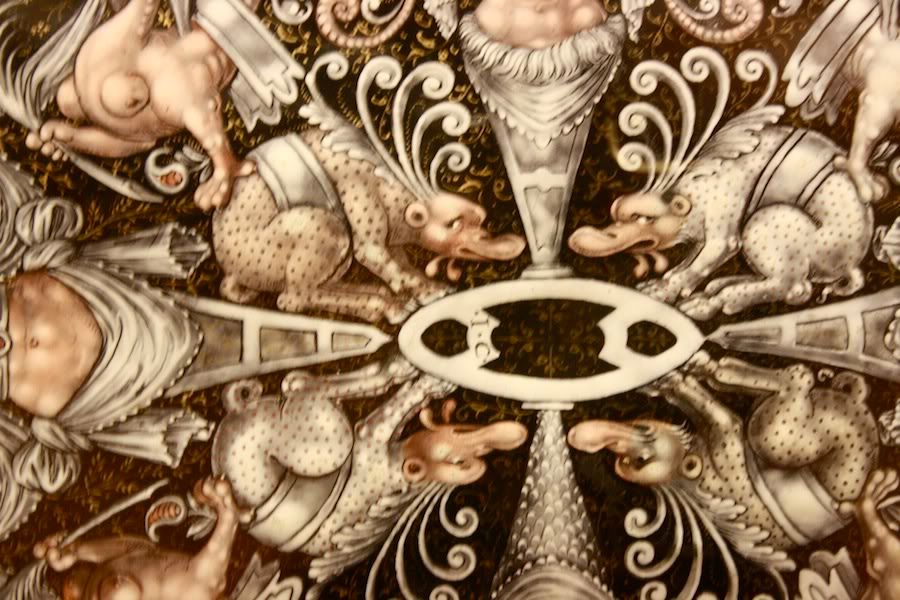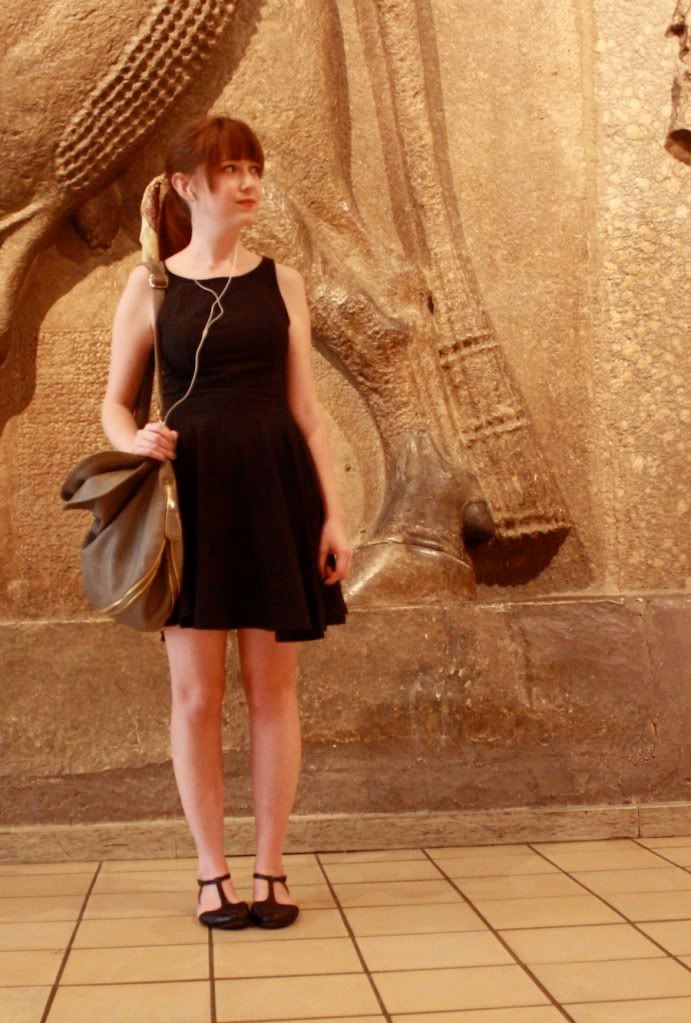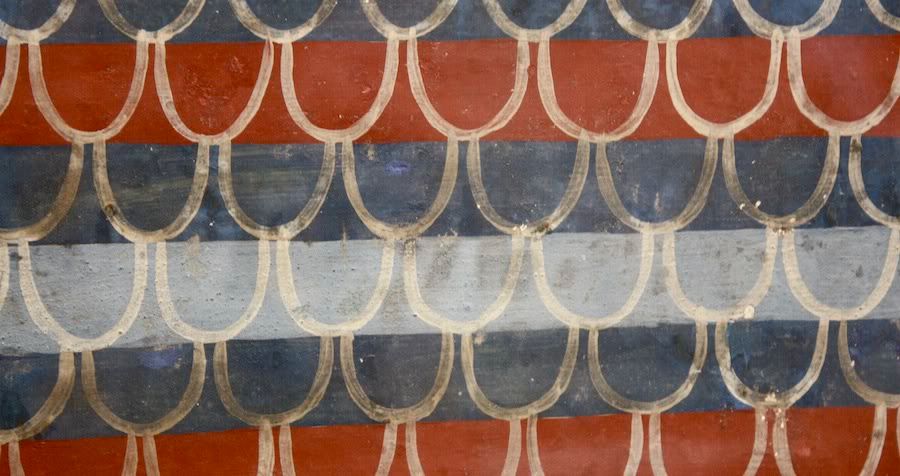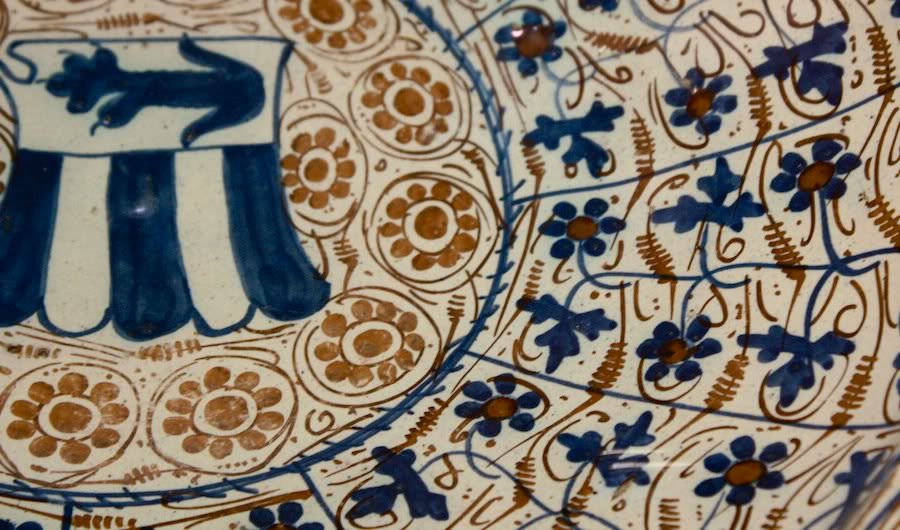 I must state as well that there are so many stylish tourists over here! Quite often I find myself admiring what other people in the museums around me are wearing as much as the items on display. If I get up the courage I might even approach some and do a street fashion post--so wish me luck on that!
Outfit details:
secondhand scarf (in hair)
UO dress & flats
Deux Lux purse