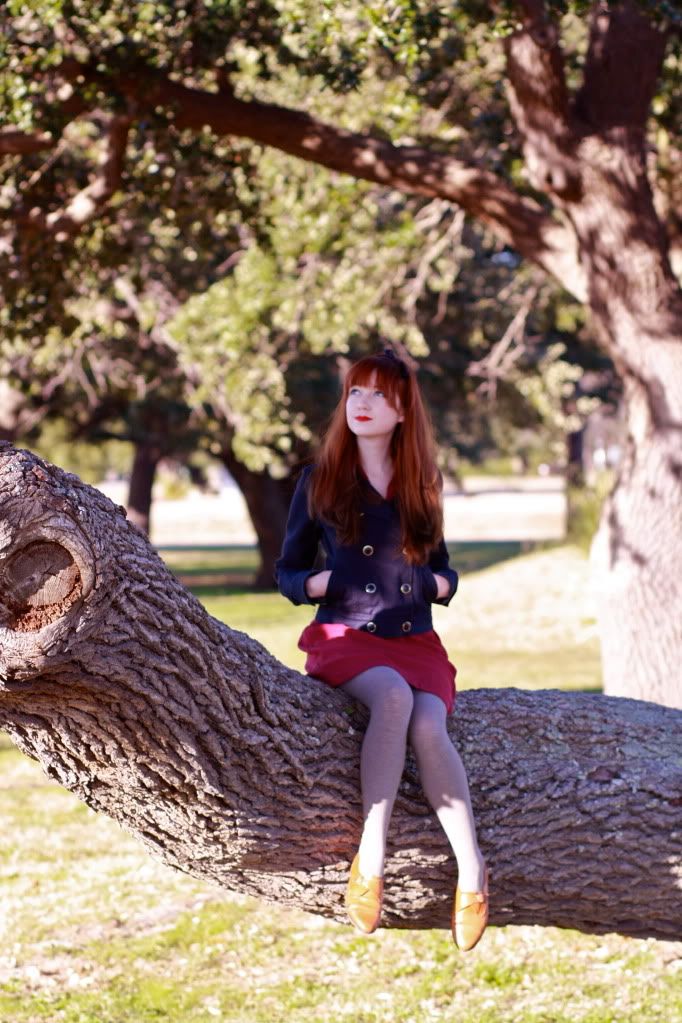 You can't really see it well in the pictures, but the scarf I'm wearing in my hair is an amazing find...twice over. I bought it secondhand when I studying abroad in Japan, so I have pleasant memories associated with it. For ages I wore it around my neck (Faye Dunaway in Bonnie and Clyde style). Then (quite like my father's old beret), when I moved to Washington state last year it went missing. I searched high and low and emptied every box, but it was nowhere to be found. I bought a couple of small "replacement" scarves, but none of them quite took it's place...and then we moved to Virginia this summer and I found it again. A short, somewhat pointless story to say: I'm happy this scarf is back in my life.
If you haven't noticed; berry and navy are one of my favorite color combinations. Those shades just work together so nicely and balance nicely with neutrals. So
this dress
sent to me by my new sponsor Vestique is a welcome addition to my wardrobe. I failed to photograph the details of it properly because I was too busy climbing trees, but it definitely is a sweet little dress.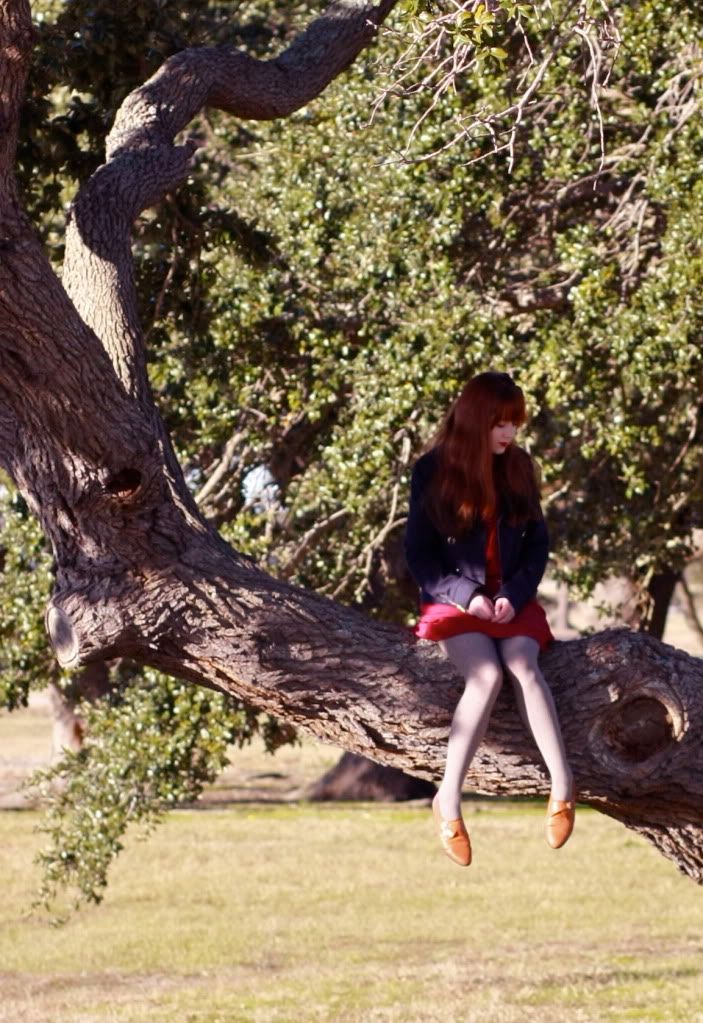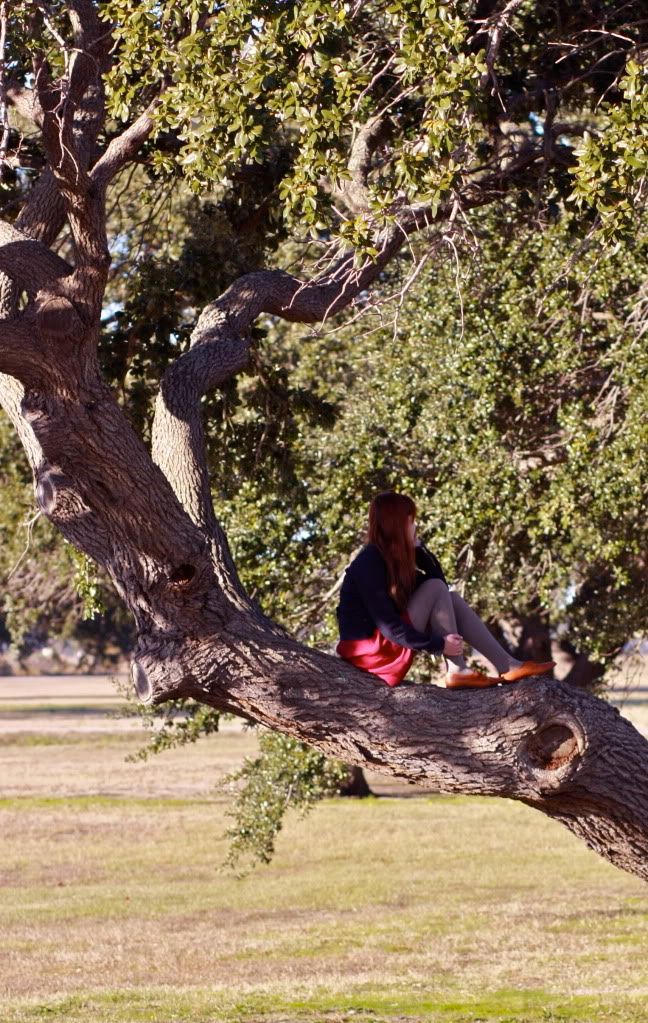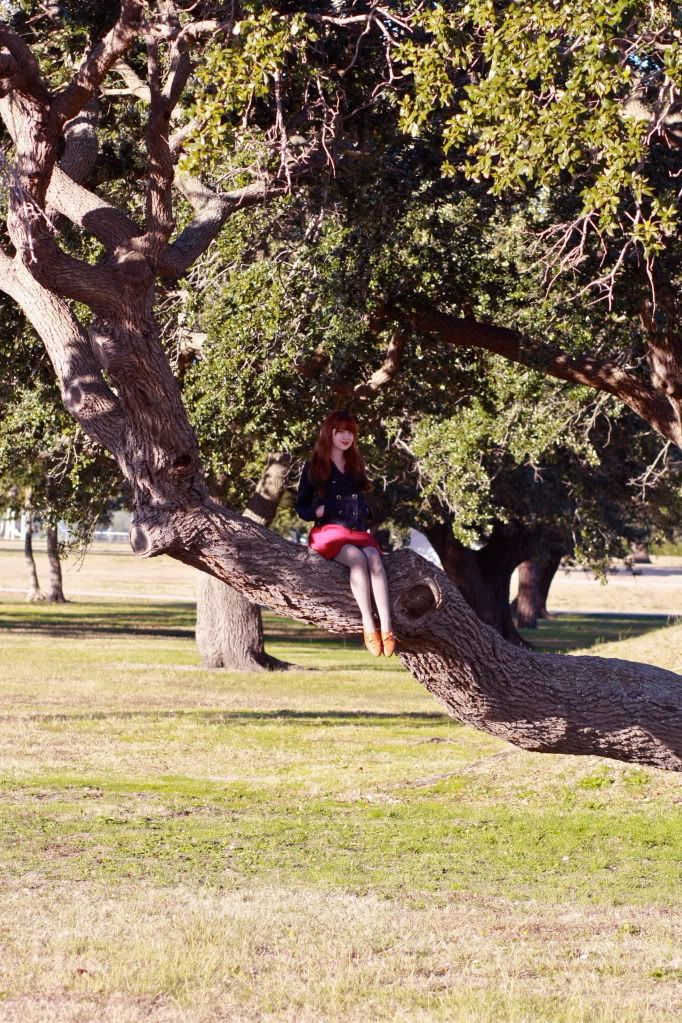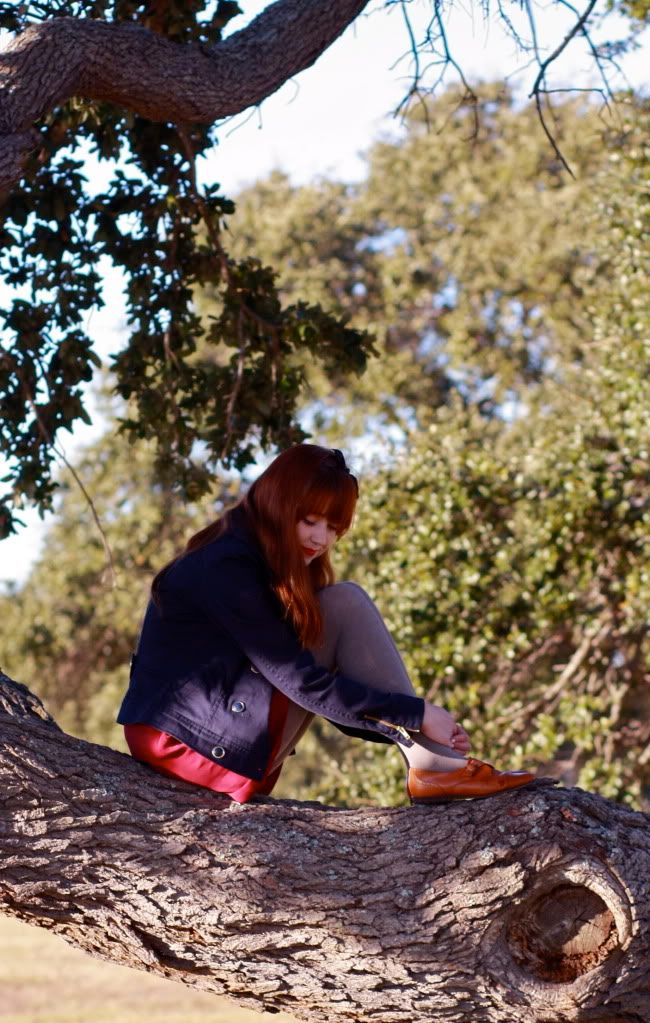 Outfit details:
secondhand scarf (in hair)
H&M jacket
vintage shoes
Buxom Lip Stick in Barcelona