One of my favorite blogs to read lately is
Yours Truly.
I love her playful poses and interesting color combinations. She's a seriously stylish Brit and I asked her to plan a little dream dinner party.
What type of party is it?
It's a 'Decades' themed dinner party. I couldn't decide which decade to theme it on, as they all have such appealing styles, so I thought to combine them all! The roaring 20's, the fabulous 50's, the swinging 60's and the psychedelic 70's!
Who's invited?
Tempting as it is to invite along famous dead celebrities or modern day icons of mine, I don't think I'd have quite as much fun than if I were to invite along a rabble of my own friends!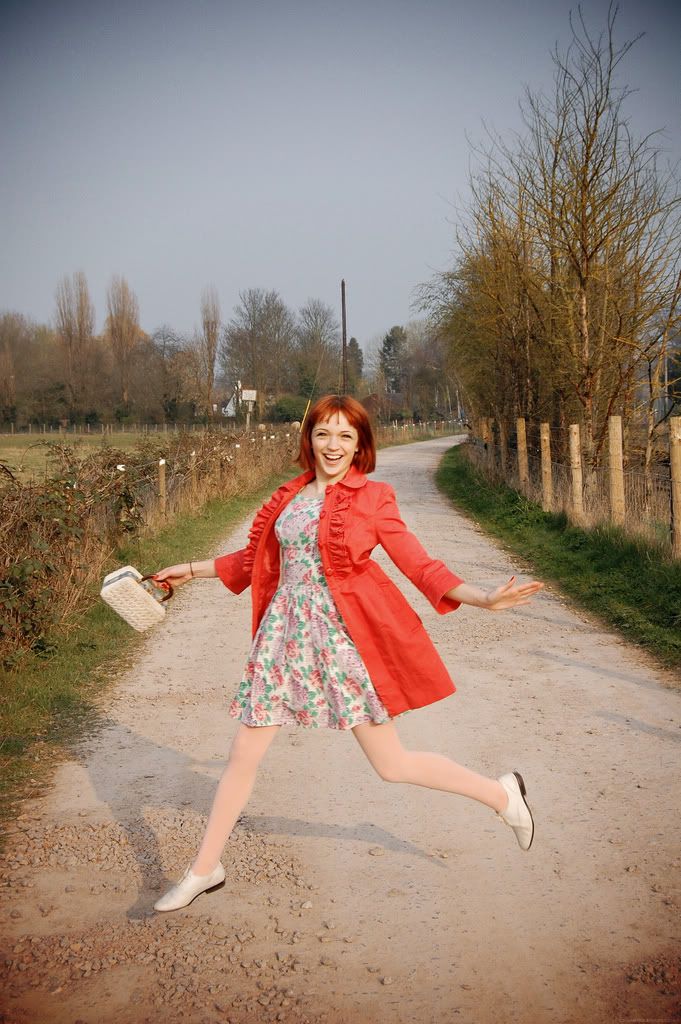 Where does it take place?
It would be great to have a dinner party in a village hall! Not only do you have space for all of your guests but there would be plenty of room left for a makeshift dance floor, for post dinner shape-throwing! Plus you could decorate the hall with fantastic retro prom decorations, like balloons and rosettes and streamers.
What are you serving?
For starters it would be fun to have some sort of 1970's themed fondue, as it's a great ice breaker getting everyone dipping! Perhaps 1920's cold cuts, potatoes and salad for mains, and black forest gateau for dessert! Chocolate and cherries? My ultimate favourite! Perfect!
Who would get to sit next to you?
My boyfriend, because he'd keep me laughing all night (I know I know...pass the bucket!)
What is the theme or what is everyone wearing?
Well quite a lot of my friends are into the 70's right now, so I imagine there would be a lot of paisley, cheesecloth, velvet and flares! A few of us would probably wear 50's style circle skirts or 60's mini dresses too as those are the decades we're currently obsessing over...
Is there special entertainment?
Well during dinner, an entertaining playlist featuring the best of our decades would have to be playing. Including a lot of 'Easy Listening' 'Motown' and '60's Pop'
After dinner it would be great to have blues band we know get up play some music for us to dance to! There's nothing better than having a boogie with friends!
We could also play a few games, as it would seem rude not to in a village hall! Perhaps 'Who Am I?' Where somebody else sticks the name of a famous person on your forehead and you have to guess who you are...
Are there any party favors?
Oh wow! I haven't been to a party with favours since I was about 7! Perhaps everyone gets to take a generous wedge of the gateau home with them, and a copy of the playlist from that evening?
What are the hot topics of the evening?
Probably a lot of chit chat about music, bands, clothing, films, places to go...we don't really gossip to be honest!
Who is the most likely to get drunk and dance on the table?
Well all are welcome to get inebriated, but could they please dance on the dance floor NOT the table...I don't want my mismatched crockery to get broken!
Who is the last to leave?
Probably my boyfriend and I! Someone has to clear up so that the Brownies of the village have somewhere to convene tomorrow night...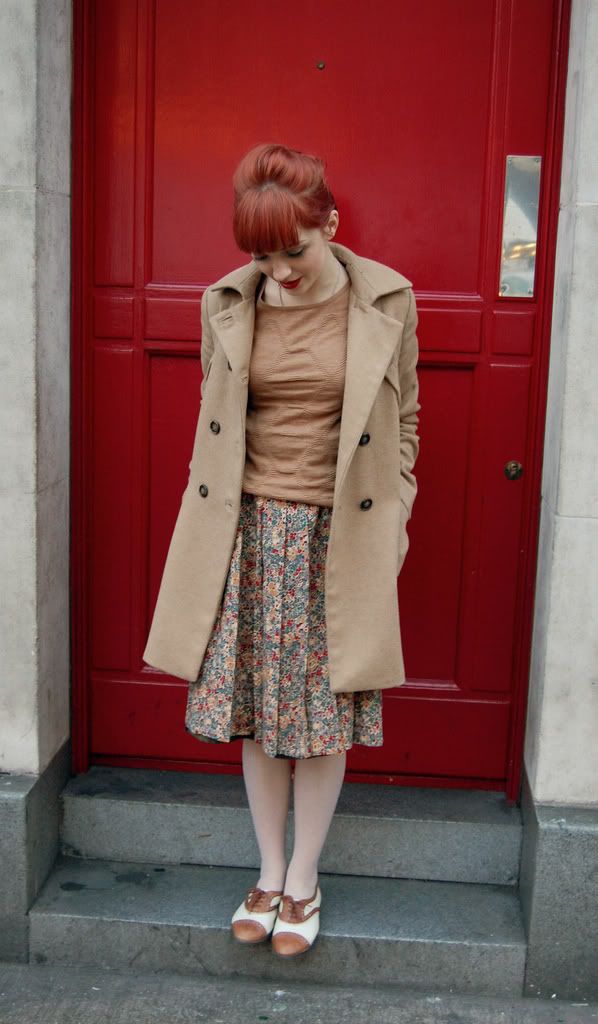 For more visit
Yours Truly!