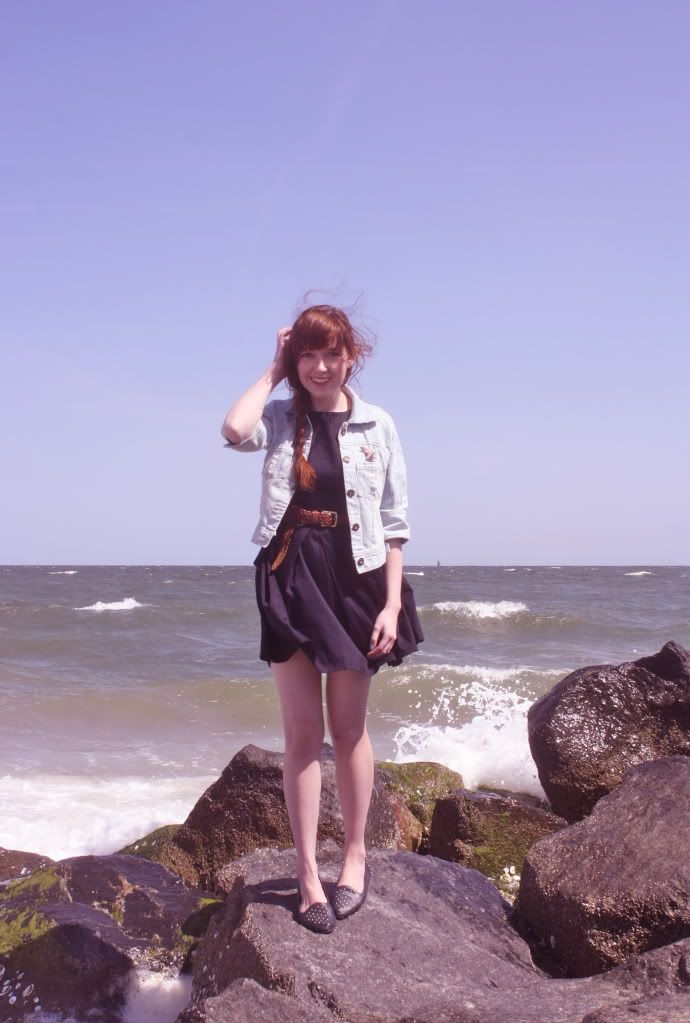 The sunshine might be bright in these pictures, but a storm was blowing in (as the wild wind and waves did attest). I probably flashed a few pelicans in this mini dress, but fortunately there was no one else at the beach to witness my skirt whipping around. I really have to start wearing bike shorts again...
How cute is this little pink donkey brooch? The blog post title is a slight misnomer, since the pin obviously isn't an elephant. Still, it is pink and quite adorable. It's from my sponsor
Luxxor Vintage
that specializes in vintage and antique jewelry. All of her pieces are so special and unique. I'm really love the touch of personality a little brooch like this one adds to an outfit.
P.S. Get 20% off at Luxxor with code "theclothes."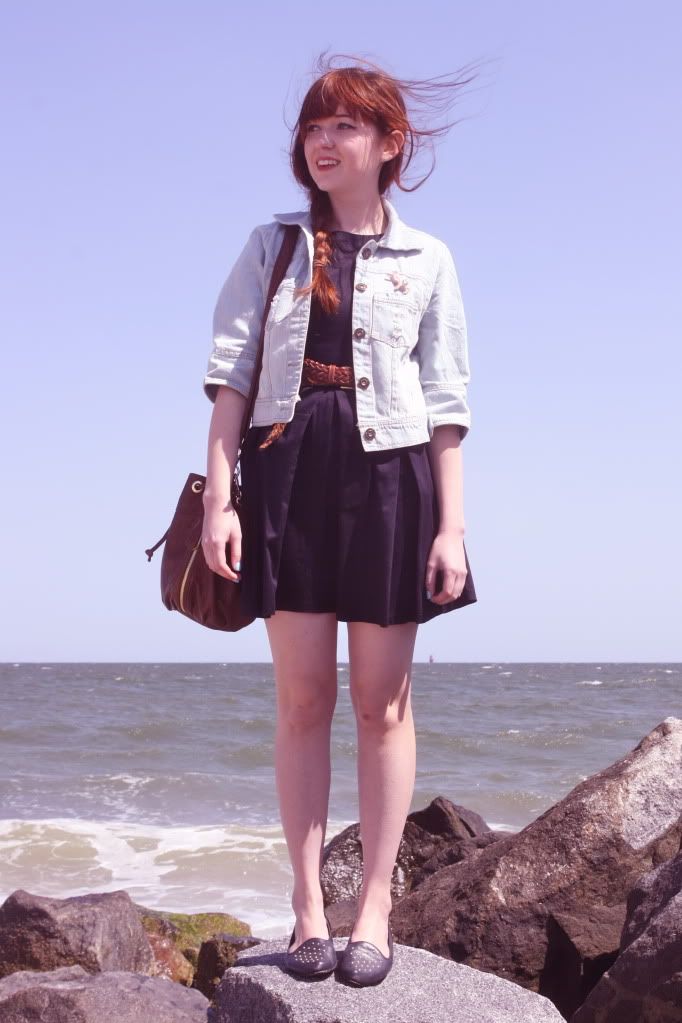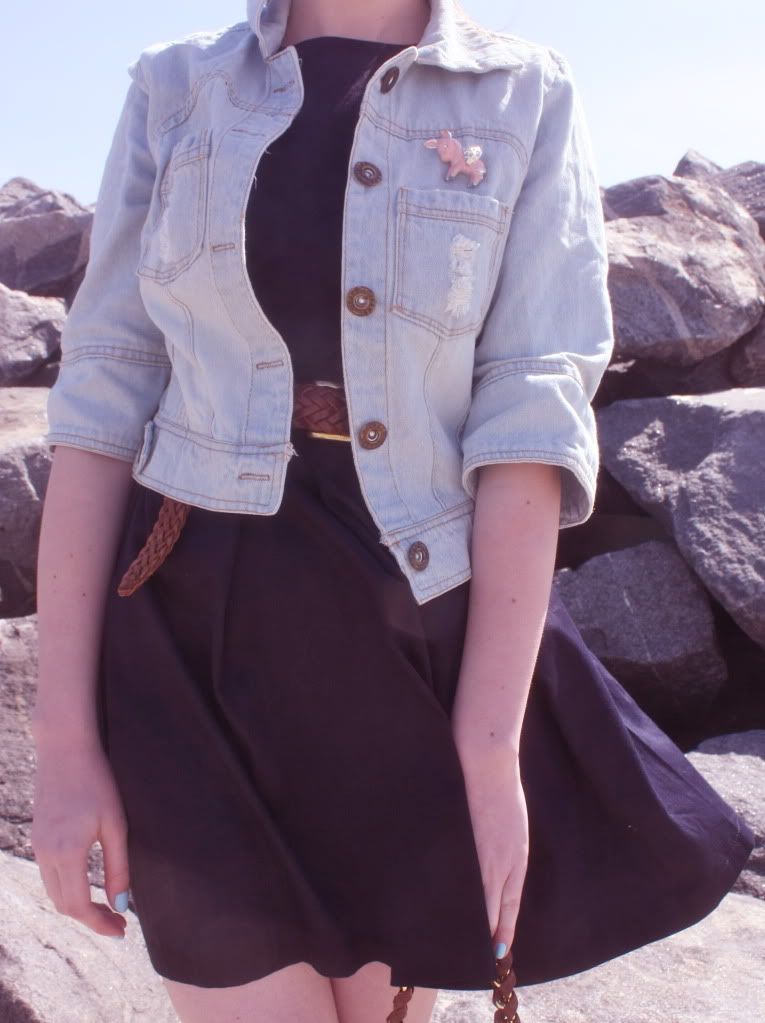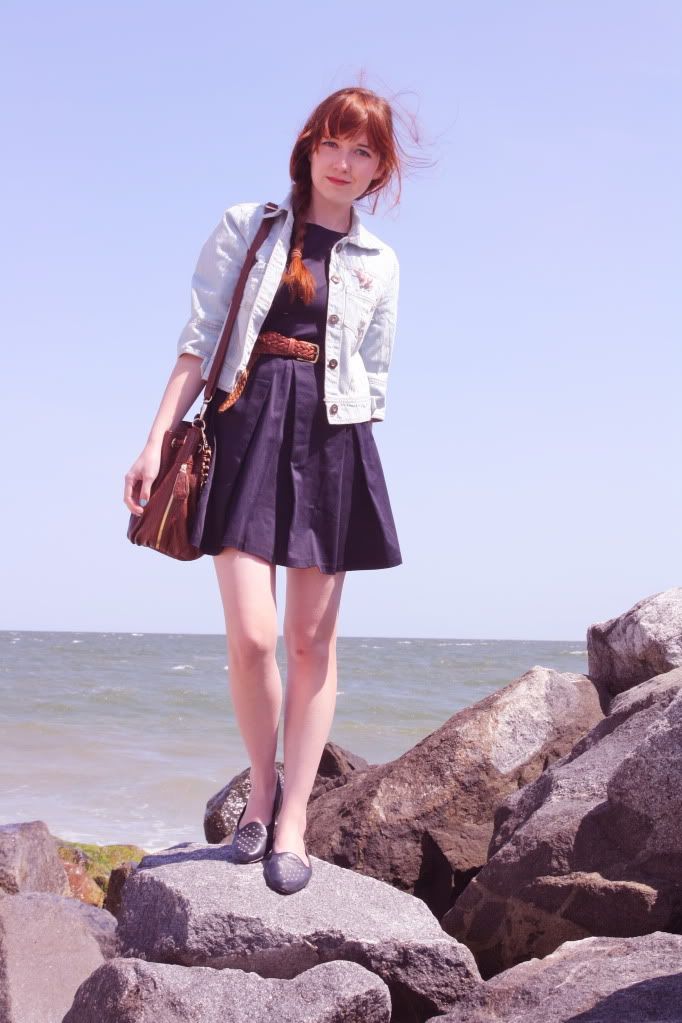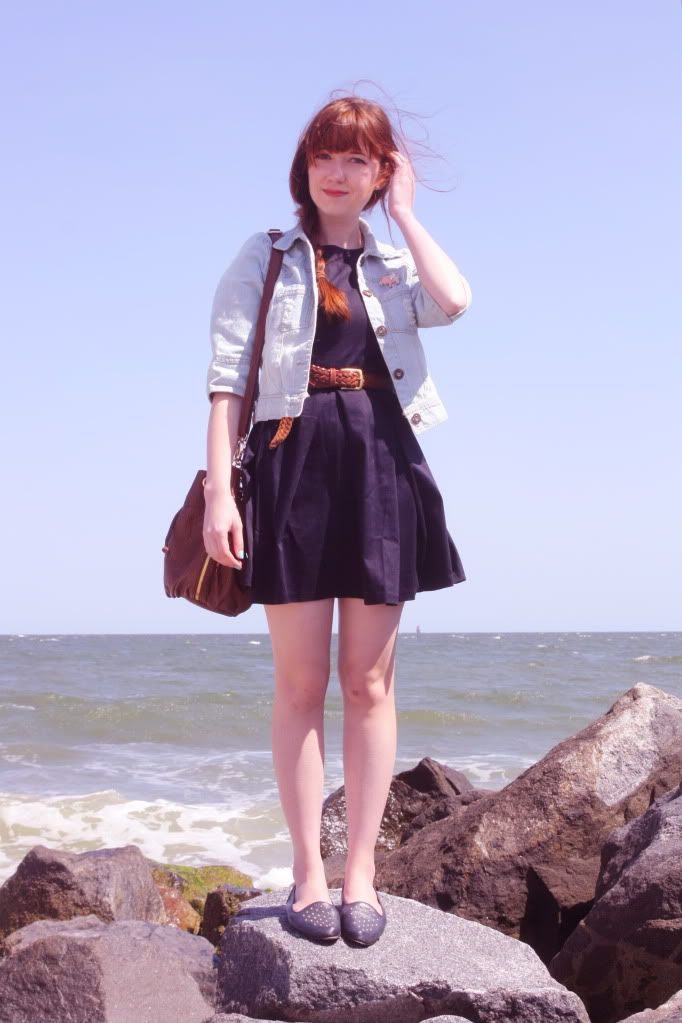 Outfit details:
ASOS dress
thrifted belt
thrifted shoes