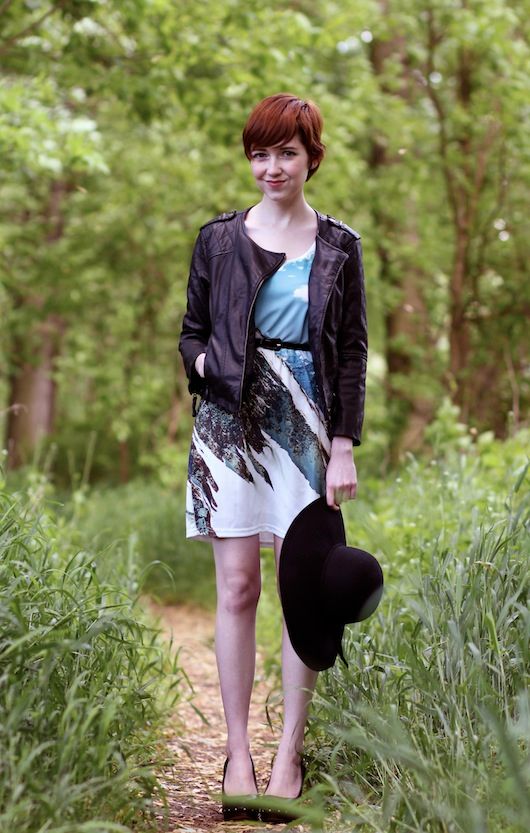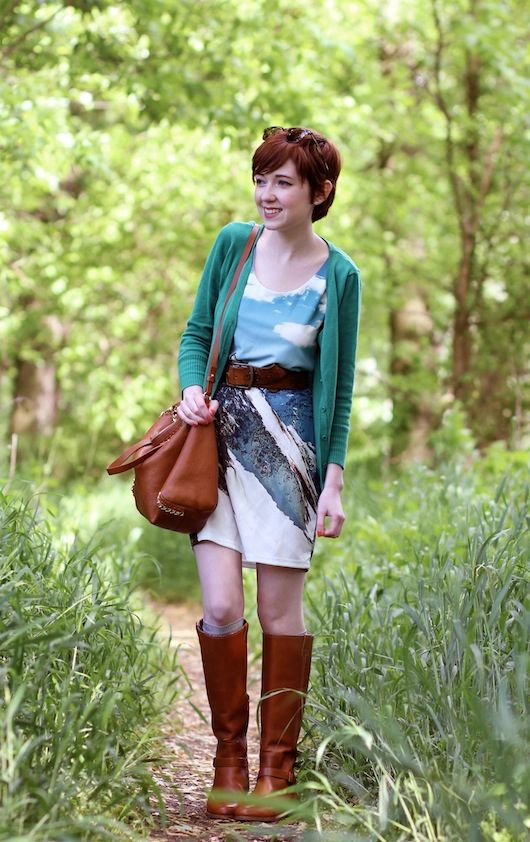 Neon Monday
sent me their
Himalayas landscape dress
to remix and it really is a versatile piece. It will layer up nicely in fall and winter as well, but I kept these styles more suited for our current weather. I think I like it best tucked into a skirt because then it just looks like a cloud-print tee . Quick tip for layering dresses under skirts--you can temporarily shorten a hem using safety pins. Keep in mind not all dresses will layer under all skirts, there's no special trick that makes every dress work; a lightweight dress and a skirt cut from a sturdier fabric is the best combination. This one, although fully lined, is silky enough to not appear too bulky under my black denim skirt which already has a full shape.
Remixing a dress for me is all about choosing accessories which make it suitable for different occasions and in a print like this--bringing out different colors. I like how the tones look so different with black and so warm with brown pieces. Aside from everything this print is so too cool--it sort of reminds me of paper poster dresses from the 1960s; just one dominant print like a poster rather than an all over pattern.
If you like what you see at
Neon Monday
they're offering a special discount code--use "CLOTHESHORSE" to get 10% off and all orders come with a free handmade pouch.