Sometimes when a shop or independent line contacts me and I look at their pieces I think "why didn't I know about you before?!" That was the feeling I had when I first saw
Rusty Cuts
; her handmade dresses using vintage fabrics are so quintessentially my style I don't know how I went so long without being familiar with her work. Naturally I jumped at the opportunity to work with her and snag a dress for myself--this one is a mix of velvet, lace, polka dots and a vintage tea towel. The folk art pattern is so charming and I really like the way she mixed it with a polka print on the sides and back; also the colors couldn't be more perfect for the season. It's quite comfortable and I think I'll even be able to layer blouses under this when I get back home. With the plethora of fast fashion available it's also wonderful to add one-of-a-kind pieces to your wardrobe (at less than $80 too). She even makes a
Star Wars dress
I wouldn't mind adding to my closet as well...
More leaves are finally starting to change over here. Fall is so often a gradual, uneven progression--one tree will turn completely gold while all the ones around it continue to be green or there's a carpet of dead leaves underfoot as you walk but the canopy above your head looks nearly like spring. So, it's been a mix here of green and slightly autumnal hues in the trees. After a number of days of strong winds and rain it was really nice to take these pictures on a mild day and enjoyable walk in the woods. Good weather after a spate of bad weather is rather like being able to breathe clearly after a cold--you really appreciate how comfortable it is to be outside and not simultaneously half-frozen.
P.S. If you're a fan of
Rusty Cuts
then be sure to check back this afternoon as I will be hosting a giveaway and one winner will receive the
Rusty Cuts
dress of their choice.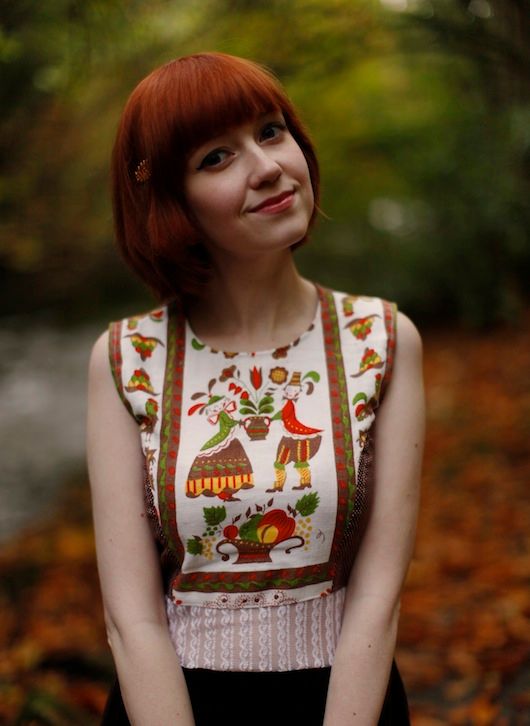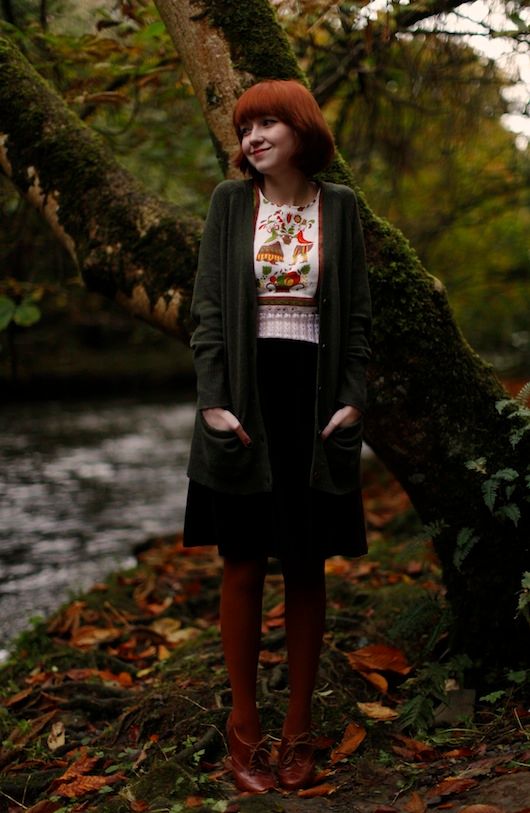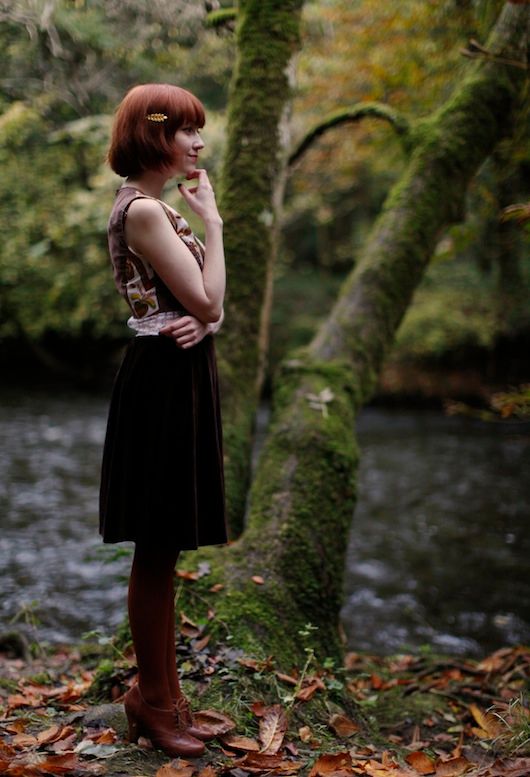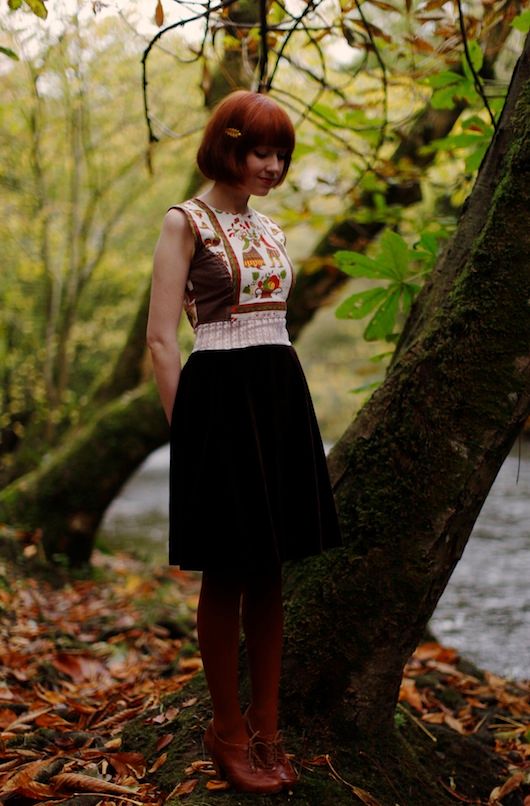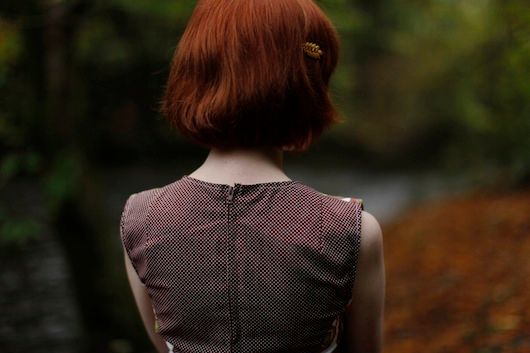 Outfit details:
*pictures by Thomas