*wearing
Family Affairs
Spring 2013,
original post here
With many new designers having recently shown their Pre-Fall collections I was reminded of the names I learned about in 2013 and couldn't help but wonder what they will bring forth in 2014. Far from an editor or fashion expert, I did have the privilege of attending a few shows at past fashion weeks and always have access to the latest collections on Style.com (and other sites) which I follow like every other rabid fashion fan. It was only a few years ago I discovered by perpetual favorite Brooklyn based designer Nina of
Family Affairs
. With access in MILK studios, which focuses on new talent, the internet, and even a few studio visits in 2013 I've found several new favorites I'll be eagerly following in each new season. So, in addition to old favorites these are my top four designers to watch in 2014:
Calla
: Canadian designer based in Paris that likes prints but doesn't just apply them to dresses rather extending the patterns into a more diverse collection of motorcycle jackets, trousers, and trench coats. Previous posts
here.
Clover Canyon
: Past collections by this LA brand have been very surfer-influenced from shapes to materials used, but they are expanding with shirt dresses and capes all in stunning signature mirrored patterns. Previous post
here
.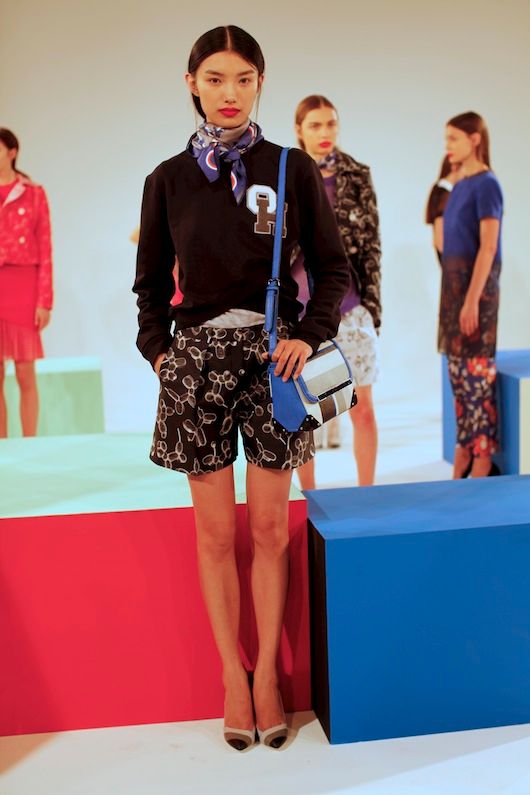 Ostwald Helgason
: If there was any doubt that this design house was the next big name to know a look at the "Russian Fashion Pack" of editors that routinely wear the line should set you straight. Previous posts
here
.
Samantha Pleet
: This Brooklyn based designer has actually been on my radar for several years, but I'm following her even more avidly since I visited her studio in September and swooned over her latest collection in person.
Who are you following more closely in 2014? Also, any suggestions for Etsy designers or independent fashion lines based outside of the US?
P. S. I'll be posting more designers to watch on my Tumblr; click
here for my other picks.