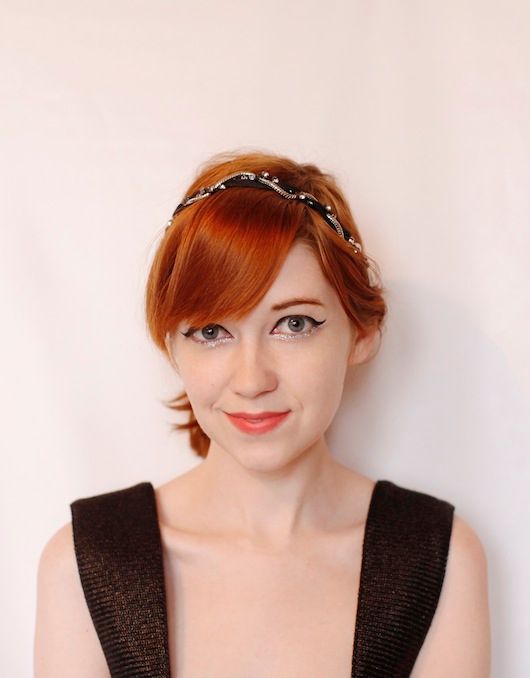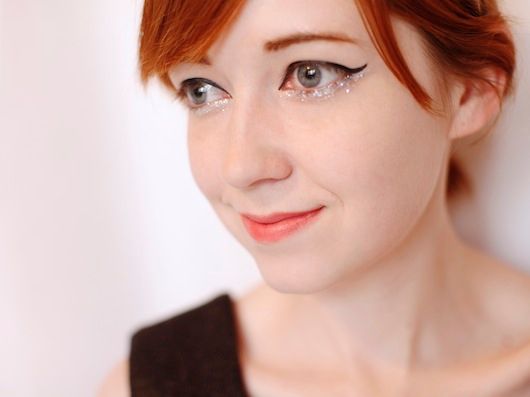 The inspiration: Chanel Haute Couture Spring 2014 beauty (pictures via
Style.com
).
My tools:
Lancome eyeliner
,
Buxom Lip Stick in Athens
, and
Lit Cosmetics No Glitter No Glory Kit in Tinsel Town
.
While I wasn't very drawn to Chanel's clothes for Spring 2014, I was mesmerized by the winged and glittery eyes they debuted and couldn't wait for an opportunity to try it myself. It was actually a relatively easy look to achieve that might become my go-to for nights out--although getting the glitter off is a whole other story...