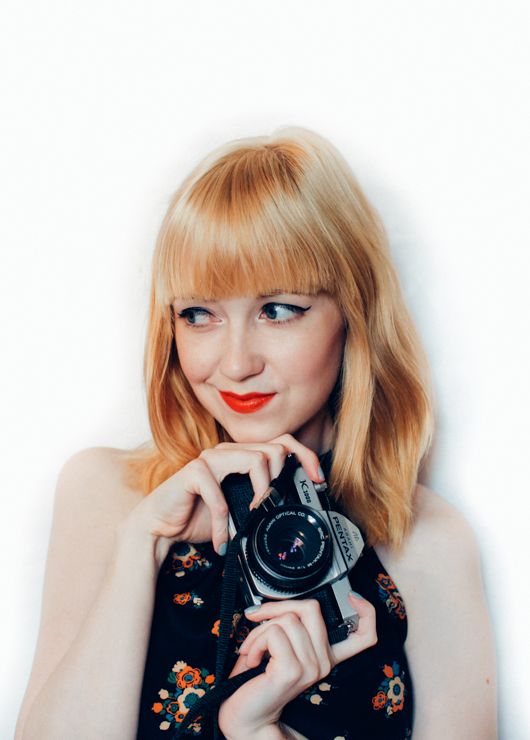 As you saw earlier today, I'm a blonde now. Between my pixie cut a few years ago and my blue hair last summer I've definitely become less attached to having "perfect hair" and more comfortable with trying things out just for fun. I'll have to put together a hair retrospective at some point to showcase the long, short, and oddly colored turns it has taken. This color and style is actually very similar to what I looked like when I was little, but of course my hair got darker as I got older. I still consider red the color that is most "me" but right now I don't really care if I don't look quite like "me." This summer I can be an icy blonde and invent a Hitchcockian-backstory to suit the look.
The process & upkeep:
I had a professional bleach my hair, then a day later at home I toned it with Wella T18 to minimize the brassiness. I'm now trying to maintain my color with John Freida Sheer Blonde shampoo & conditioner.