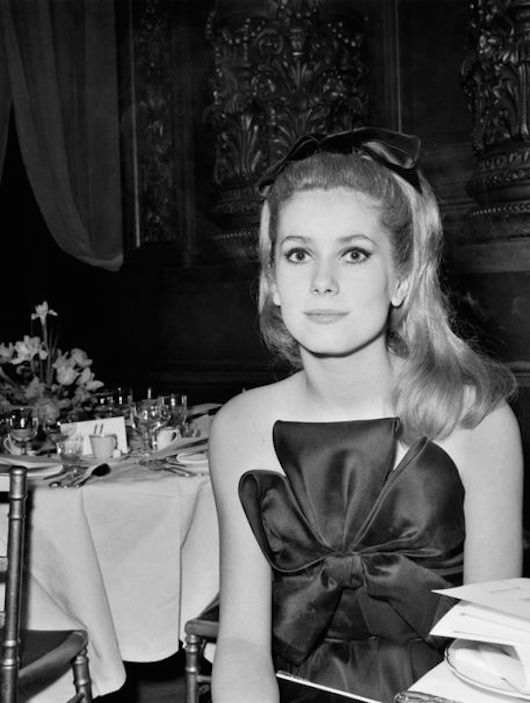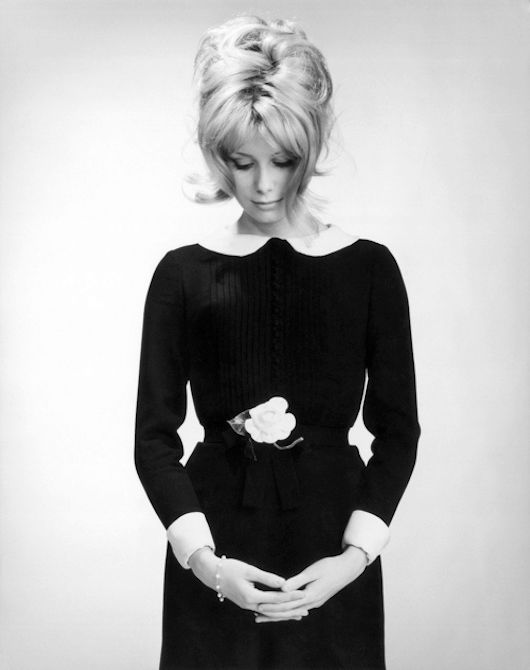 The pictures really say it all. When I think of high ponytails finished with bows and winged cat eyeliner it is often Catherine Devenuve that comes to mind. I love her style from the 60s the most and this is heavily influenced by the characters she played in movies as much as her off-screen style.
Umbrellas of Cherbourg
might not be my favorite musical, but the style was swoon-worthy (and I will make an homage post one day!).